This page presents free Dinotrux coloring pages from the Netflix animated series. The main characters are dinosaur machines. Among them, the Tyrannosaurus Ty Rux is the biggest but very lovely.
Dinotrux is the adventures of creatures half-dinos, half-construction machines which, at the initiative of Tim Rux, a Tyrannosaurus Trux, and his best friend Zoutil, a little Reptoutil, will unite to get rid of the infamous D-Strux, whose goal is to ruin all their projects.
Printable Dinotrux Coloring Pages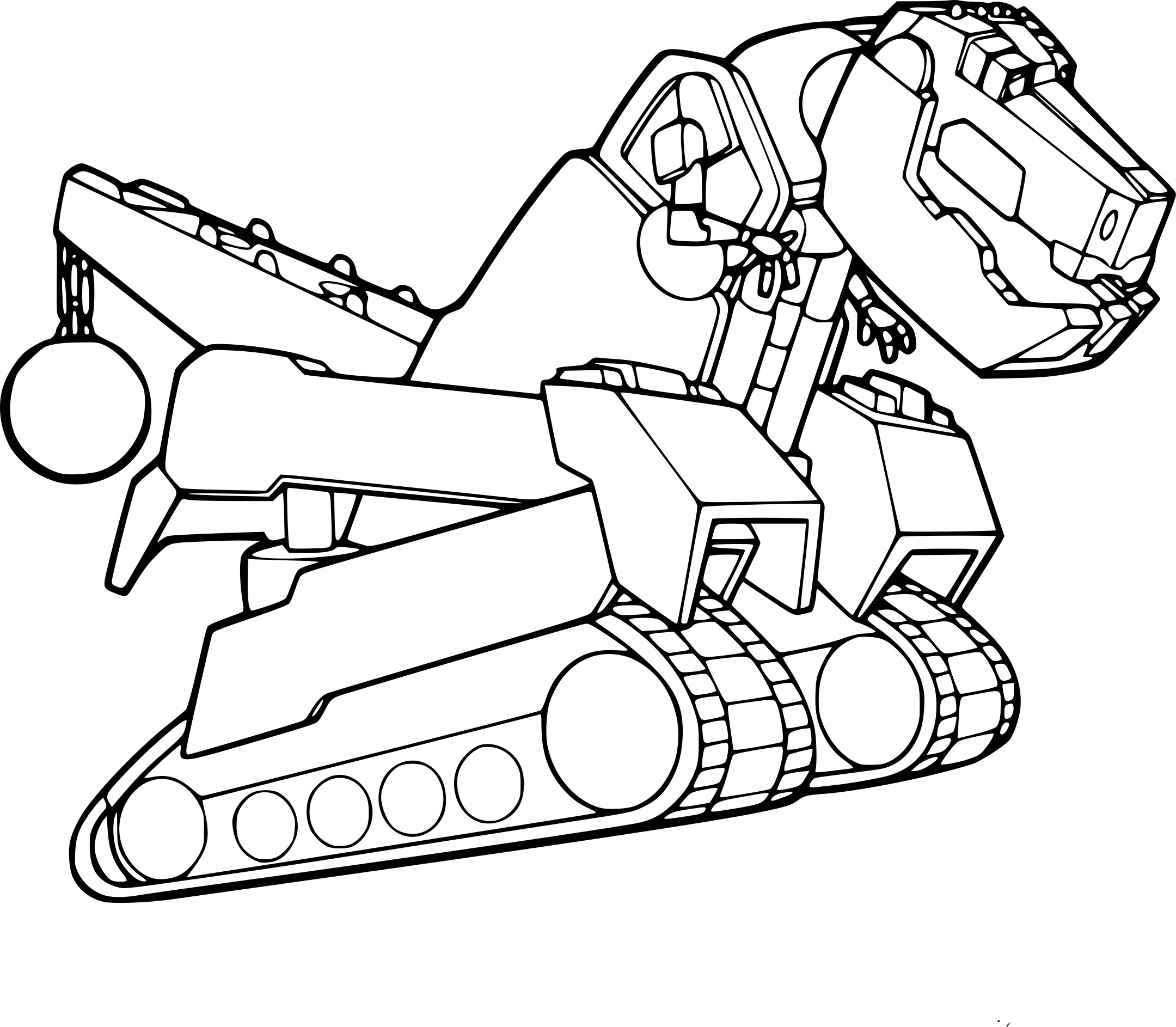 Dinotrux is a CGI series from 2015. The first episode introduces the series. If you can instead see them separately, there is still a guideline with different seasons.
If the animals are rather well animated, the settings are rather basic. Different things can happen at the same time. There can be flashbacks.
Dinotrux is showing off his knuckles, breaking things, and tearing things down. Be dominant. He is daring to talk about and overcome fears. Competitive. Confronting others, wanting to win something. Courage. Don't be chicken.
It also shows the importance of motivation. The workers (here, the tiny lizards) are happy to work to repair the machines. It is almost a meaning to life.
We are shown motivated characters who have tasks to do, who act. Construction. Building things to achieve one's goals (a bridge, a ladder, facades). Inventiveness.
It is instead the little lizard that shows ingenuity, but in general, apart from strength, intelligence is also used to get by.
Then, the children will learn to work together, getting along, dealing with different problems. Cooperation. Alliance. Together we are stronger.
Children can also color Pokemon coloring pages here as an alternative.
Download Dinotrux Coloring Pages Pdf