On this page, you will find your favorite superheroes from the DC Universe. DC Superhero Girls are always ready to come to the aid of people and save the planet from imminent threats.
Wonder Woman, Batgirl, Supergirl, and many others are waiting for you on the coloring pages. So, please choose the images you like then color them. Happy Coloring.
Printable DC Superhero Girls Coloring Pages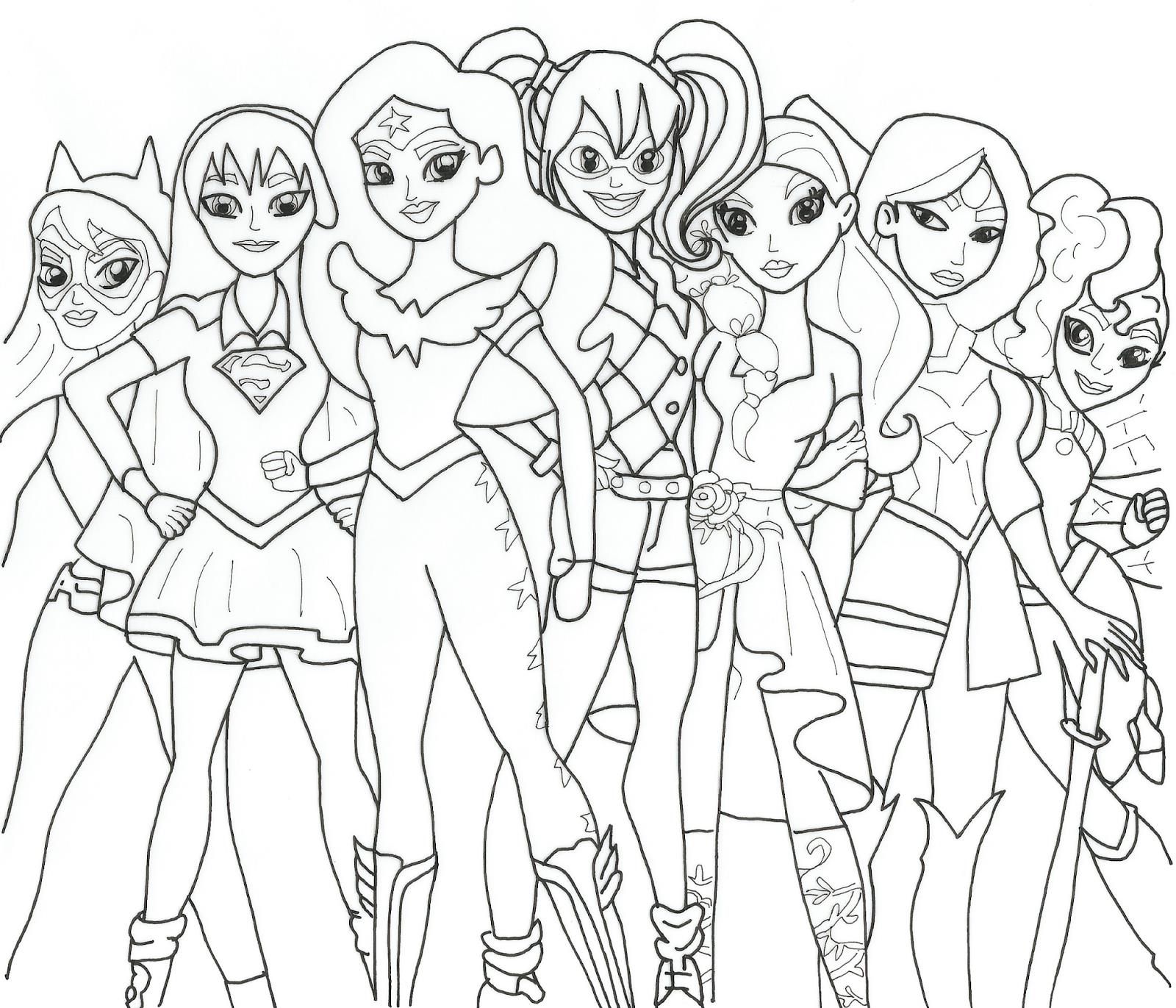 DC Super Hero Girls is based on the new DC Super Hero Girls cartoon series (current since 2015). The plot of this graphic novel is divided into six chapters.
The chapters are about the group of heroines formed by Batgirl, Wonder Woman, Supergirl, Green Lantern, Bumblebee, and Zatanna.
They have to find the balance between fighting crime and participating in an extracurricular activity at Metropolis High, a task they must carry out under threat of expulsion by Principal Chapin.
However, carrying out that order will be more complicated than the five heroines first imagined.
We also find the typical villains of the series, such as Star Sapphire, Catwoman, Poison Ivy, Harley Quinn, Giganta, Livewire, and the siblings Lena and Lex Luthor.
Although the latter is not shown as an antagonist, we can also see Hal Jordan, Barry Allen, Garth (civilian identities of Green Lantern, Flash, and Aqualad, respectively), Lois Lane, or Jimmy Olsen.
Other elements of the series that are not missing in the graphic novel are Metropolis High itself, Lexcorp, Sweet Justice, or the Daily Planet.
Download DC Superhero Girls Coloring Pages