Clifford the Big Red Dog is the name of a book series created by Scholastic. Also, it is a name of a television show based on this series.
The series is about a big red dog named Clifford and his mistress Emily Elizabeth. Everyone loves Clifford. So, let us have fun with the following Clifford coloring pages.
Printable Clifford Coloring Pages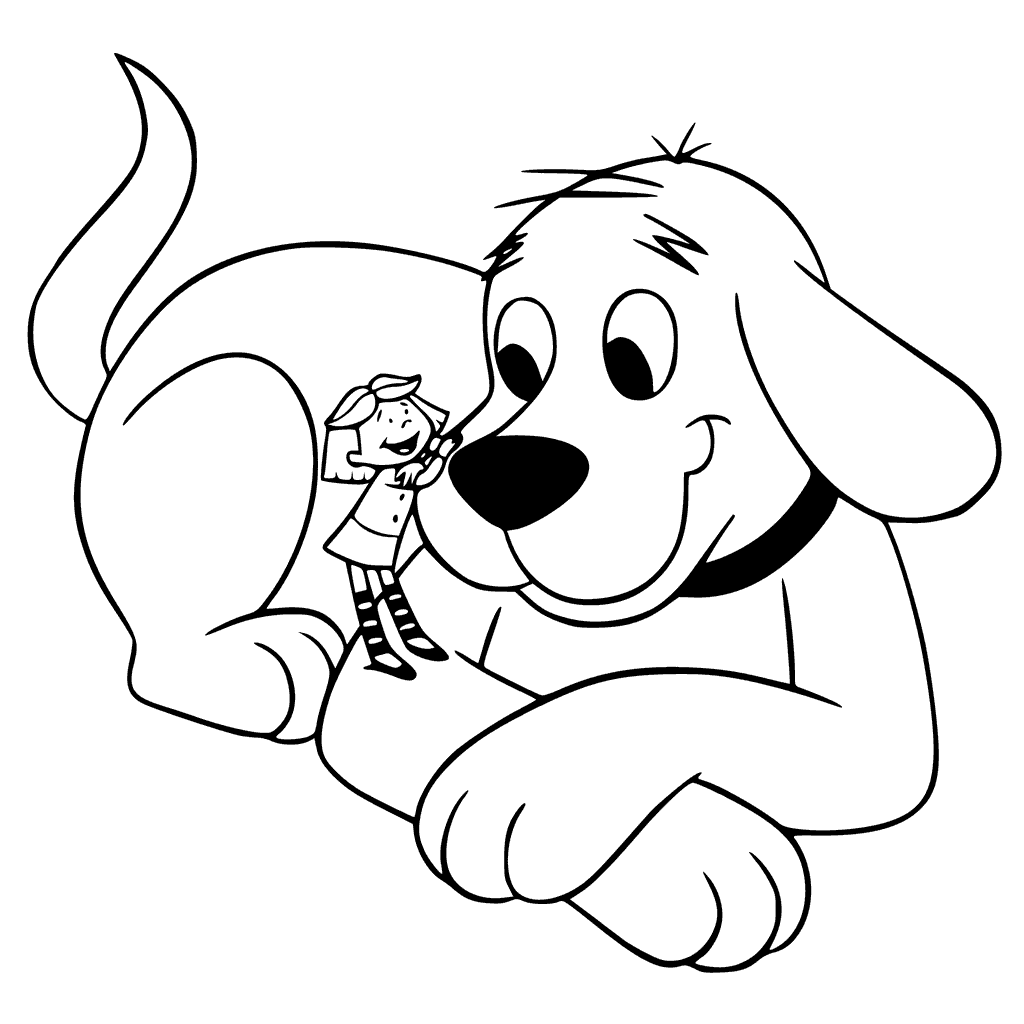 Clifford is a fictional character created by Norman Bridwell in 1962. He is a lovable oversized dog, and his friend Emily Elizabeth encounters many adventures in over 40 books.
Children, parents, and teachers enjoy these stories for their creativity and the lessons taught.
The animated series is based on the books by writer Norman Bridwell. They are featuring Clifford, an adorable big red dog who is always with his friend Emily Elizabeth.
More than 40 Clifford the big red dog books have been published, including "Clifford and His Friends", "Clifford's Kitty", "Clifford's Christmas", "Clifford's Good Deeds," and "Clifford's Family".
Clifford has drawn so well and is a good dog, but he makes mistakes, which he always rectifies at the end of the story.
Download Clifford Coloring Pages Pdf