In this collection of coloring pages, you will find the famous basketball team. Yes, there are Cleveland Сavaliers coloring pages. Please choose the images you want to colors below.
Cleveland Cavaliers (known as Cavs) is a professional NBA basketball team based in Cleveland, Ohio. Its best player in history has been LeBron James, with the permission of Kyrie Irving, its current young star.
Free Cleveland Сavaliers Coloring Pages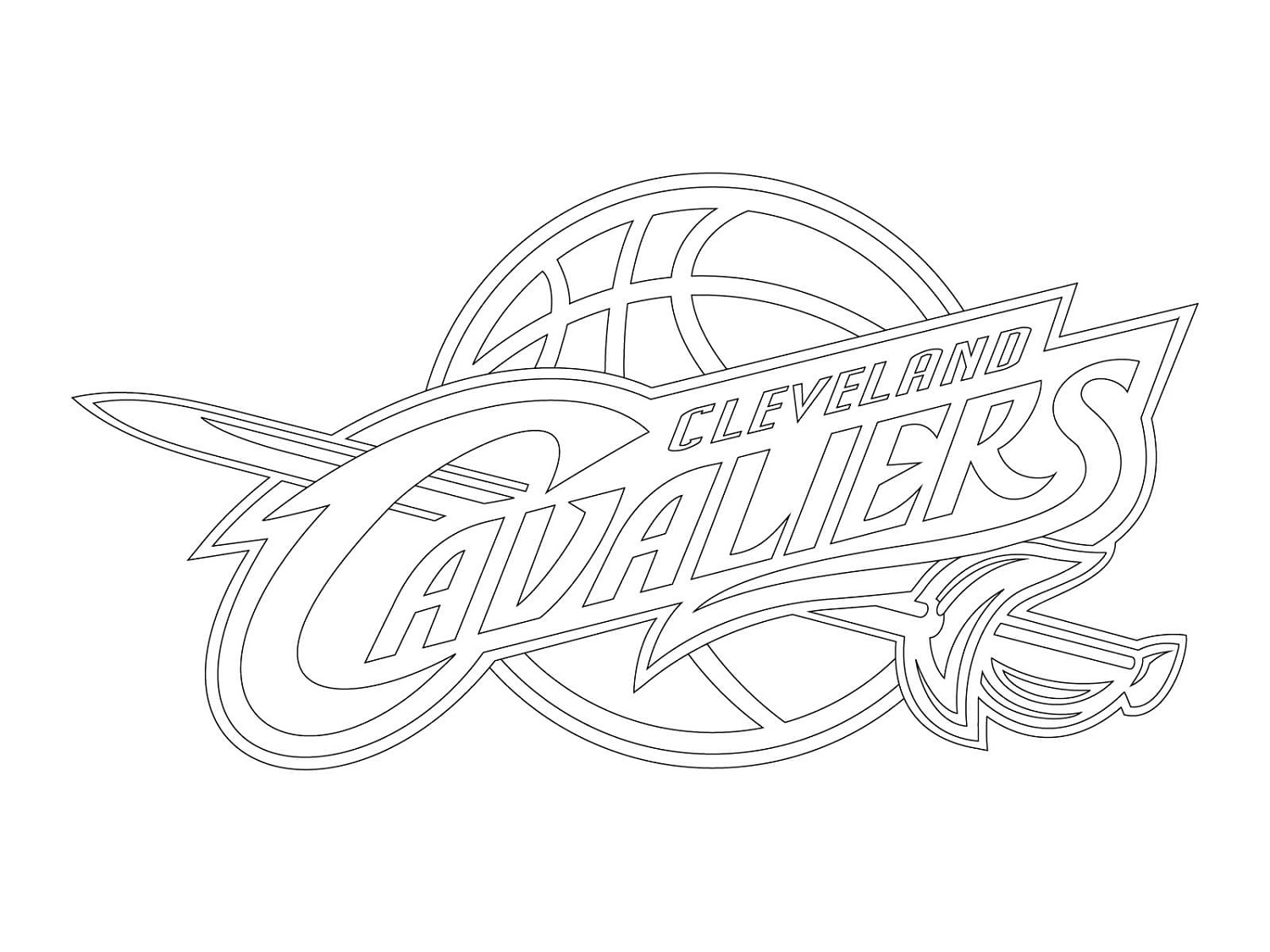 This team appeared in the NBA in 1970. Fans, through a particular contest, chose their name. Among the variants that entered the final round were: Foresters, Towers, and Presidents.
It is because Ohio ranks second (after Virginia) for the number of U.S. presidents born here (7 representatives plus a president named Cleveland (1885-1889), originally from New Jersey.
The last one was quite enjoyable, and the current name Cavaliers also has many historical references.
In this case, Cavaliers is the same as Chevalier, gentlemen in a more literal sense. The last time the Cleveland Cavaliers logo was changed was in 2010.
The image of the emblem remained the same, but the colors became more profound, and the gold became brighter.
In total, "Cleveland" had five logos, and from 1984 to 2003, the Cavs name was represented differently, but one thing has always remained unchanged.
The letter V (which also stands for Victory) has always been the basket where the ball hit.
The name Cavaliers ("Musketeers") appeared in 1971 after a significant vote, in which 11 thousand basketball lovers participated. The winner of the competition was a fan from Ohio, Jerry Tomko.
"Musketeers are brave and fearless men who never give up no matter what," Tomko explained. For the club, the first letter of the city's name needed to match the team's name: Cleveland and Сavaliers.
Cleveland Сavaliers will no longer play at Quicken Loans Arena but the Rocket Mortgage FieldHouse, undergoing a $185 million renovation funded by the team and the municipality.
Dan Gilbert, who has owned the Cavs since 2005, said he understands if fans are unhappy with the new name. There was a similar sentiment when the 19,000-seat arena, which opened in 1994, was renamed Gund Arena to Quicken Loans.
Download Cleveland Сavaliers Coloring Pages