Juventus Football Club. It is the first soccer club founded in Italy, occupying the highest Italian professional category called Serie A since 1929.
Now, it's time for Juventus fans. Here are Juventus coloring pages to print. Prepare your colors and put them into the images. Happy coloring.
Free Juventus Coloring Pages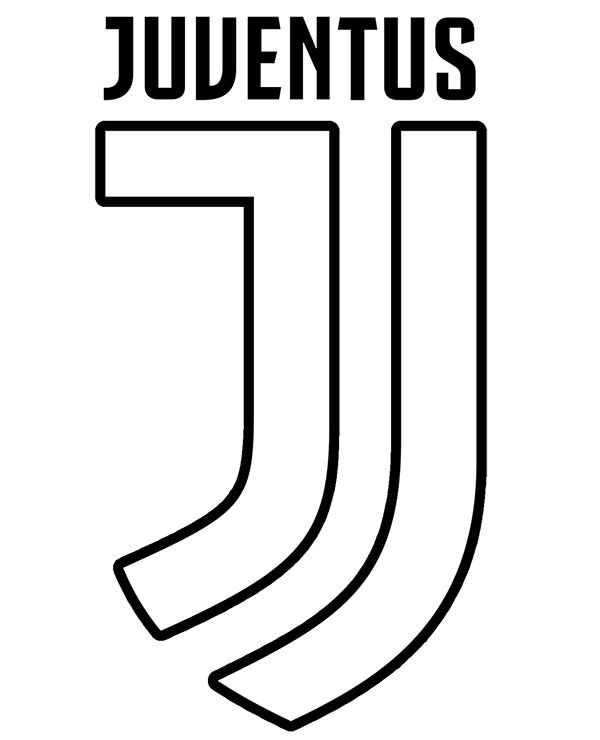 The birth story of Juve is, as often happens for companies or institutions that have their roots in the past, very romantic and almost a movie.
In November 1897, 13 young students from the Liceo D'Azeglio in Turin found themselves among the lawns of King Umberto and Prince Vittorio Emanuele.
They decided to found their soccer team: Juventus, the so-called because of the young participants.
The team's very first president was twenty-year-old Eugenio Campari, who also made his parents' store available to his teammates as a place to organize and meet.
Initially, Juventus played with pink jerseys, but in 1903 a production error occurred just at the last minute before a game forced the athletes to play with black and white shirts.
From that moment on, the black and white stripes became iconic and were never abandoned by the team again!
While it's true that Juventus' best-known nickname is "zebra" because of the stripes, it's important to remember that the team also has another nickname, and that is "Old Lady".
According to a legend, this name was given to Juve by the Torino fans. In the '30s, the young Juventini played with extensive jerseys, which swelled with the wind and looked like humps.
In 2017, the new and latest version of the Juventus logo was officially presented. This is something radically different from the past and deeply divided the fans.
In this version, nothing remains but the word "Juventus" and two thick curved black stripes, indicating the letter J. The font used for the wording is also new and different from the previous graphics.
This new visual identity is intended to help the brand grow, take root and expand its presence, allowing the club to gain more commercial clout.
However, this proposal has not convinced all fans: indeed, many have taken action to have their say or even denigrate this new image, branding it as excessively anonymous and corporate.
It should be noted that from 1990 to 2006, Juventus played its home matches at the Stadio Delle Alpi, located at Strada Comunale di Altessano 131, on the outskirts of the city of Turin, with a capacity of 71,012 people.
The Delle Alpi, which is undergoing a significant restructuring of its architectural structure, will have a capacity of 40,000 spectators.
The athletics track will be removed and named Stadio Giovanni Agnelli in honor of the late former Juventus president and head of FIAT.
On September 8, 2011, for the 2011-2012 season, the Juventus Arena Stadium was inaugurated, the official home of Juventus Football Club.
Download Juventus Coloring Pages Pdf