Chicago White Sox is a professional baseball team that is part of the MLB structure. Get the printable Chicago Whites Sox coloring pages here. You can use your desired colors to make them colorful.
The team is part of the AL Central Division and appeared in 1890. The Chicago White Sox is headquartered in Chicago, Illinois.
Free Chicago Whites Sox Coloring Pages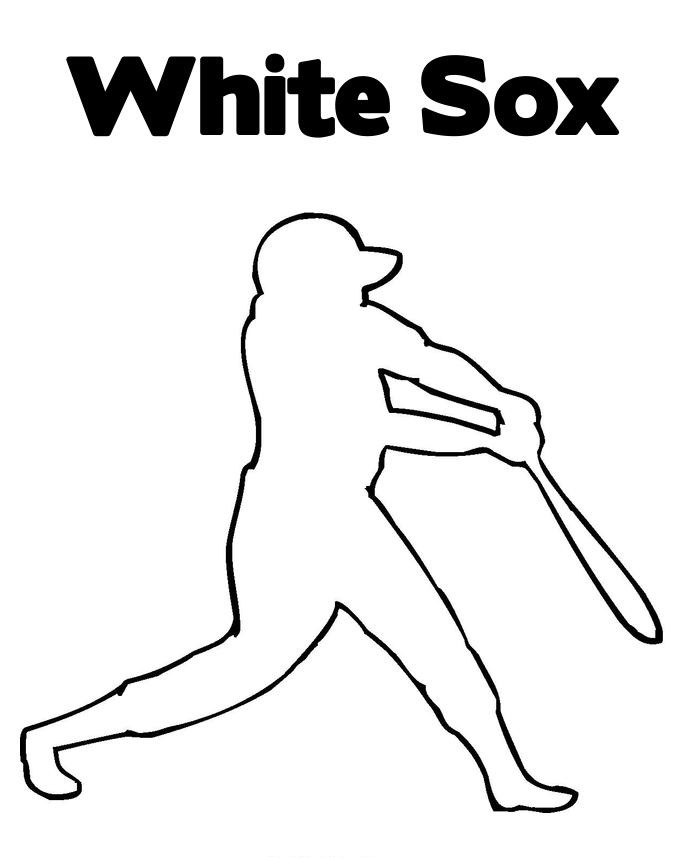 The founder of the club is Charles Comiskey. The legendary athlete and one of the founders of the American Baseball League was also an excellent manager.
So he successfully managed the franchise until 1931. It soon passed to his heir, Louis Comiskey, and then to Grace Comiskey. The team belonged to them in turn until 1956.
After that, two owners immediately appeared – Dorothy Comiskey Rigney and Chuck Comiskey. In 1958 Bill Veeck became the owner of the club.
Then the team was purchased by Arthur and John Allyn. Their management continued until 1975. In 1981, Jerry Reinsdorf purchased it from Aaron Cushman for $19 million.
After the transaction, he signed Greg Luzinski and Carlton Fisk, strengthening the membership. The original name of the franchise is Chicago White Stockings.
But the editors of the Chicago Tribune's sports department started shortening it to the Chicago White Sox after scorer Christoph Hynes wrote it into the scorecard.
Officially, the club received a new name in 1903. After joining the MLB, the Chicago team changed the corporate logo design at least 20 times.
These were changes from different spellings of letters to the graphic image of a white sock with a golden eagle. But all the changes have safely survived one version.
Nowadays, Chicago White Sox plays in Guaranteed Rate Field. Previously, The White Sox played at South Side Park III from 1900 to 1910.
From 1910 until 1990, their home was Comiskey Park, the oldest park in Major League Baseball, before its demolition.
Download Chicago Whites Sox Coloring Pages Pdf