The following Arsenal coloring pages are ready to download. Also, there is a pdf version below. You can get all of them for free charge. So, let us color them.
Arsenal Football Club is the team that plays in the Premier League. It is one of the teams with more trophies won in English football.
Free Arsenal Coloring Pages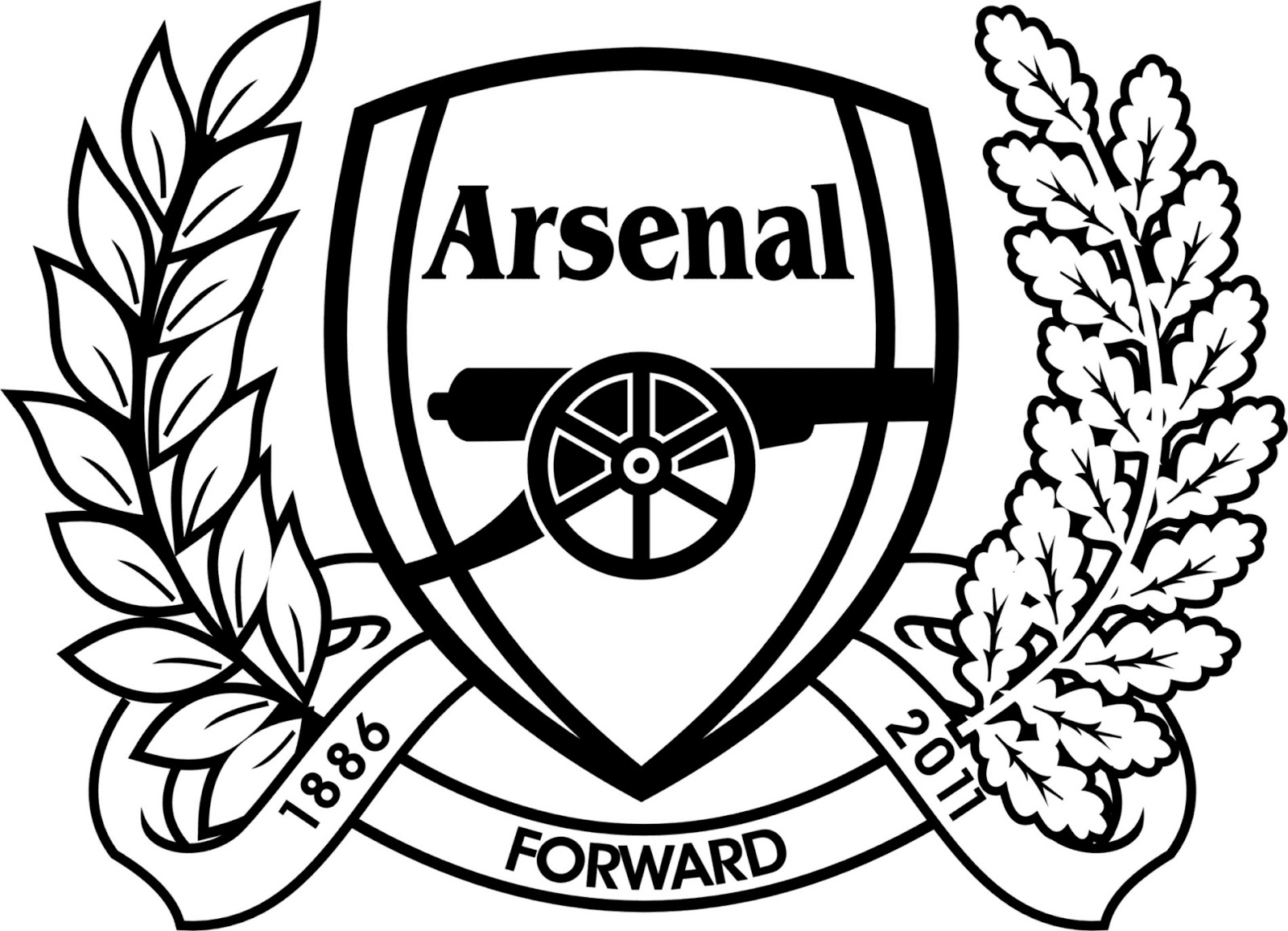 Arsenal has won 13 English leagues, 10 FA Cups, and in the 2005-2006 season, they reached the final of the UEFA Champions League, where Barcelona FC defeated them.
Arsenal was also a member of the defunct G-14 group. Arsenal has an old rivalry with their northern neighbors, Tottenham Hotspur, the North London Derby.
Arsenal was originally called Dial Square. Later the club changed the name to Woolwich Arsenal. And then to Royal Arsenal, but then reverted to the Woolwich Arsenal name.
In 1893 it was the first team from South London to be admitted to the Football League. From 1893 to 1904, Woolwich Arsenal played in the Football League's Second Division until gaining promotion to the First Division in 1904.
"Arsenal is our religion. Highbury, our church." The phrase was said to me by Charlie Ochola, a fanatical Gunners fan. It is no exaggeration.
The relationship between the fans of the red London team and the Highbury stadium is one of the closest between a club and its home on the whole planet.
Highbury was Arsenal's home ground from 1913 to 2006. Fans could follow great teams, titles, and stars like Ian Wright and Thierry Henry.
In 2006, the stadium was demolished, and high-rise apartments were built in its place. Arsenal's new home since then is the state-of-the-art Emirates, just a few meters away from the old home.
End of story? Not quite. Part of the Highbury structure remains intact, as do the memories of the passionate Arsenal fans.
Despite being founded in 1886, Arsenal arrived at Highbury only in 1913. Still, under the name of Woolwich Arsenal and with its home in the southeast of the English capital, the club found itself in financial difficulties.
The only solution to stay in business was to change neighborhoods. North London, then, was the place chosen.
The Emirates Stadium has been home to Arsenal FC since its inauguration in 2006, with a capacity of 60,361. It is the fourth largest stadium in England, behind Wembley, Old Trafford, and Tottenham Stadium.
The stadium has been awarded four-star status by UEFA, which means it can host major events such as the Champions League and Europa League.
In addition, the facility and all its spaces have been created and designed following the most modern and avant-garde techniques in the construction of sports complexes.
The "gunners" is the name given to the supporters of Arsenal FC, which have a total of 13 Premier Leagues, 13 FA Cups, two League Cups, and one European Cup Winners Cup.
Download Arsenal Coloring Pages Pdf