Manchester City Football Club. Soccer club that plays in the Premier League in England. Now, you can see the club here.
Here are Manchester City coloring pages. Choose your desired images below. And don't forget to print them before you color them.
Free Manchester City Coloring Pages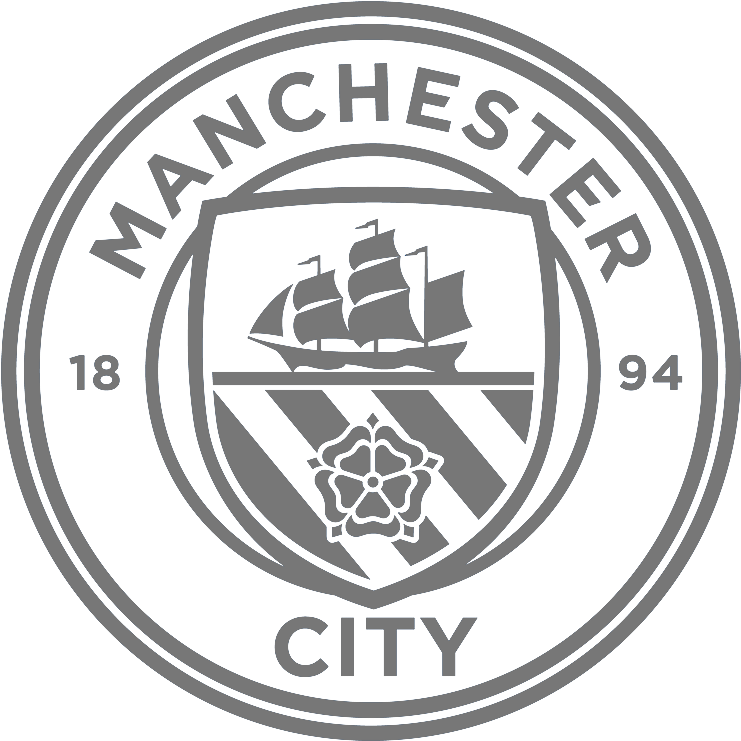 The club's best period was in the late 1960s and early 1970s when they won several titles, including the First Division, the FA Cup, and the League Cup.
The current logo was unveiled at the end of 2015. It looks more like the old ones than the 1997 logo. Again, we see the familiar round shape.
The image somehow resembles the logos of other clubs belonging to the City Football Group. Inside is a shield, where a golden ship and the red Lancashire rose is placed.
The uppercase sans-serif font used in the current version of the Manchester City logo looks clear and minimalistic.
The team's local colors are light blue (sky blue) and white. We can also note that the color palette of the away kit is different and includes maroon or a combination of red and black.
There is no information on when and how these colors were chosen. The only clear thing is that blue has been used in footballers' kits since 1892 or earlier.
Manchester City was founded in 1880 under St. Mark's and in 1887 changed its name to Ardwick Association Football Club, until finally in 1894 acquired the name it currently has.
It all starts in 1880 with West Gorton St. Marks playing its first games at "Clowes Street" and then moving to the cricket ground in Kirksmanshulme.
In 1884 it merged with West Gorton Athletic to give Gorton the "Pink Bank Line" being the new stage.
In 1887 the club rented land near the railway, changing its name: Ardwick is born. The team, however, was unlucky, entered the English Second Division Championship, and experienced a severe financial crisis with creditors knocking daily on the door.
The time of Manchester City has arrived. This is, in fact, the name that manager Josh Parlby gives to the reborn association with a brand new team. It is 1892.
The first excellent star to wear the sky-blue jersey is Billy Meredith, a Welshman with a drunken dribbling and a big mustache.
In 1904 he scored the goal that gave City the FA Cup, the first great trophy to be put in their trophy cabinet, one of the few.
It was Bolton's turn to bite the dust, but Manchester needed thirty years before returning to win; another FA Cup thanks to Fred Tilson's double against Portsmouth. It was 1934, and three years later came the first title, won with three points ahead of Charlton Athletic.
Download Manchester City Coloring Pages Pdf