NBA lovers, please come here. There is a collection of Charlotte Hornets coloring pages below. Put your desired colors into the images. Happy coloring
The Charlotte Hornets professional basketball team has had at least five distinctive primary logos. The need to modify the logo has been related in many cases to changes in the team's name.
Free Charlotte Hornets Coloring Pages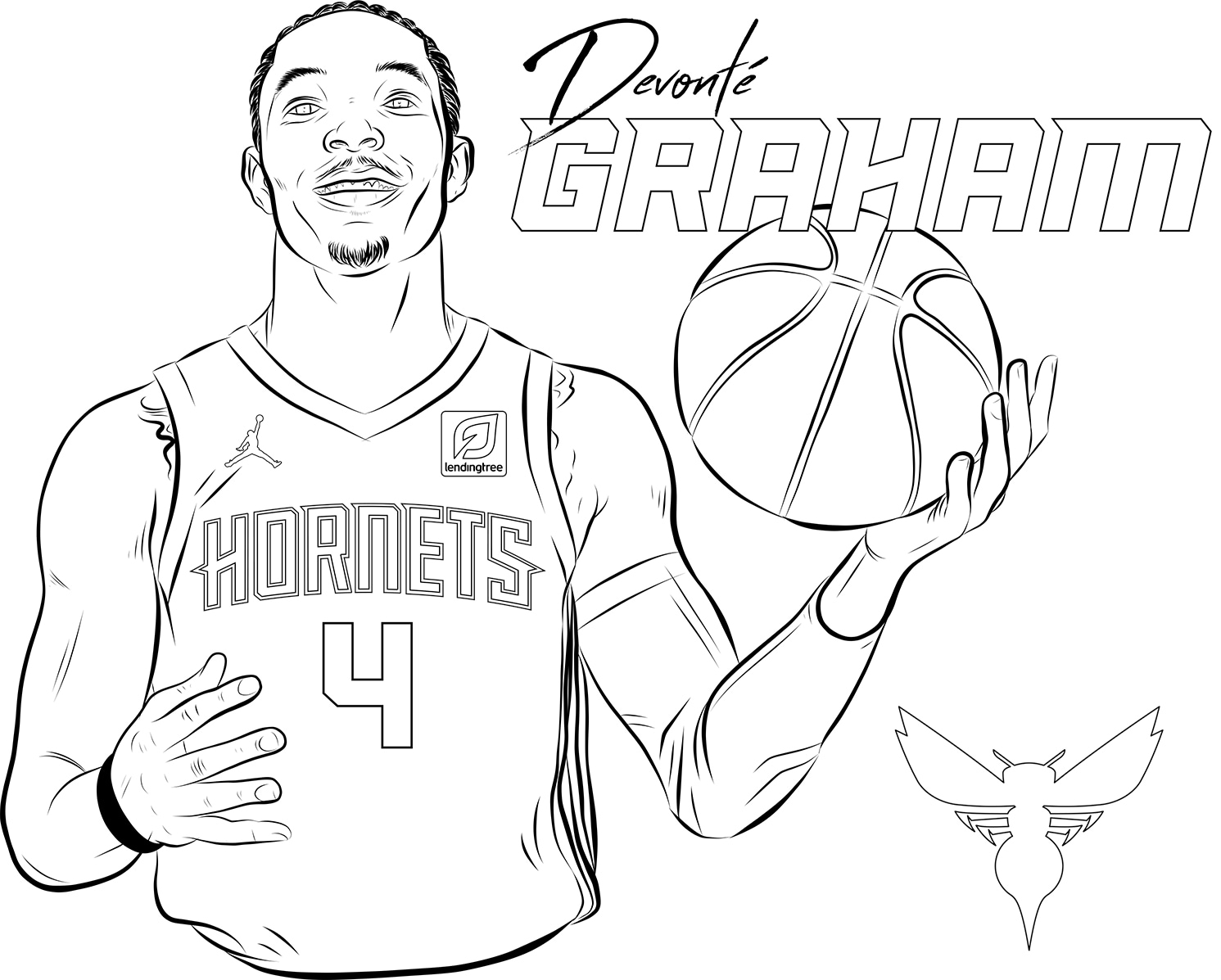 The club was founded in 1988. Initially, it was an expansion team, while its owner was George Shinn. The name "Charlotte Hornets" was chosen during a contest.
The team would have been named "Charlotte Spirit" if not for the contest. The original Charlotte Hornets logo featured a stylized (and incredibly aggressive) creature, presumably a hornet and a basketball. Behind it, there was a white "H" with a purple outline and a large teal "C".
In 2014, the club regained its original name, and the visual identity was redesigned for the fourth time. The new emblem is executed in a bright blue and muted turquoise color palette with white accents and lettering.
The sleek hornet with its wings outstretched to the sides has a bold white badge placed in the body's center. The lettering is executed in a custom sans-serif typeface with crisp "H" and "S" elements.
Since 2008, Time Warner Cable has changed the stadium name where the Hornets play to Spectrum Center.
Actually, before the changes, it opened in 2005 and, in addition to the NBA team's games, hosts numerous other events such as NCAA games, music concerts by big stars, and conventions.
The change was announced in a statement by the franchise. It is motivated by the purchase of Time Warner Cable by Charter Communications.
Also, it has thus become the third-largest pay-TV operator in the United States, with 25 million customers in the country, surpassed by AT&T and Comcast.
The merger agreement between the two companies has been valued at close to 80 billion dollars and entails the disappearance of Time Warner Cable as a commercial brand.
Hence the Hornets' stadium will be renamed Spectrum Center, as Spectrum is the brand under which Charter Communications operates in the cable television, Internet, and voice markets.
Download Charlotte Hornets Coloring Pages Pdf