Michael Jordan is the son of Deloris Jordan and James R. Jordan, Sr. His two older brothers are Larry Jordan and James R. Jordan, Jr. His sisters are Deloris and Roslyn.
Now, you can one step closer with Jordan by coloring the pages below. Get the images you love here, then color them. Happy coloring.
Free Jordan Coloring Pages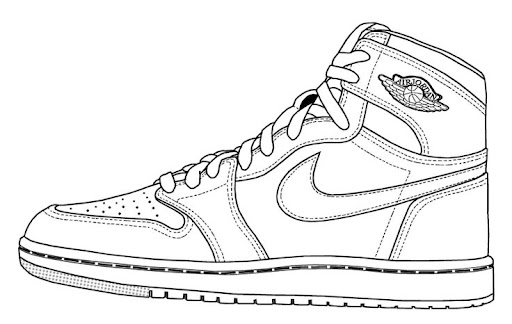 Jordan was awarded a basketball scholarship at the University of North Carolina. Then, he was elected best college player in the 1983-1984 season.
Also, Jordan won the gold medal in the Olympic Games with the national team. Then Jordan left college to play for the Chicago Bulls of the NBA in the same year.
Before the 1993-1994 season, Michael Jordan announced his retirement with the loss of interest in professional basketball as an excuse. The violent death of his father was also very influential in his decision.
In early 1994 Jordan returned to professional sports, albeit as a baseball player. The Chicago White Sox signed him, but he failed.
In April 1995, he returned to the Chicago Bulls, and a season later was the NBA's leading scorer, regular season, playoff and All-Star Game Most Valuable Player and to win his fourth championship with the Bulls.
Another NBA title and, in 1997, another selection as the competition's most valuable player 1997 ranked him as one of the greatest basketball players in history.
On January 19, 2000, Michael Jordan returned to the NBA as President of Operations for the Washington Wizards. On September 25, he announced his second return to the NBA as a player.
The 2002-03 season was his last and final season, his last game as an NBA player, was in Philadelphia on April 16, 2003, against the 76ers.
On July 15, 2006, he became co-owner of the Charlotte Bobcats team.
In 2014, Jordan became the first multi-millionaire player in NBA history. He was also the third-richest African-American, behind Robert F. Smith and Oprah Winfrey.
Download Jordan Coloring Pages Pdf