Kitty is the term that belongs to Hello Kitty. It is a fictional character produced by the Japanese company Sanrio and designed by Yuko Shimizu.
She represents a funny, sweet, and curious little kitty with a red bow on her left ear. Now you can find Hello kitty here. There is a massive collection of Kitty coloring pages below. Make sure you print and color it. It will make you fun, enjoy it!
Free Kitty Coloring Pages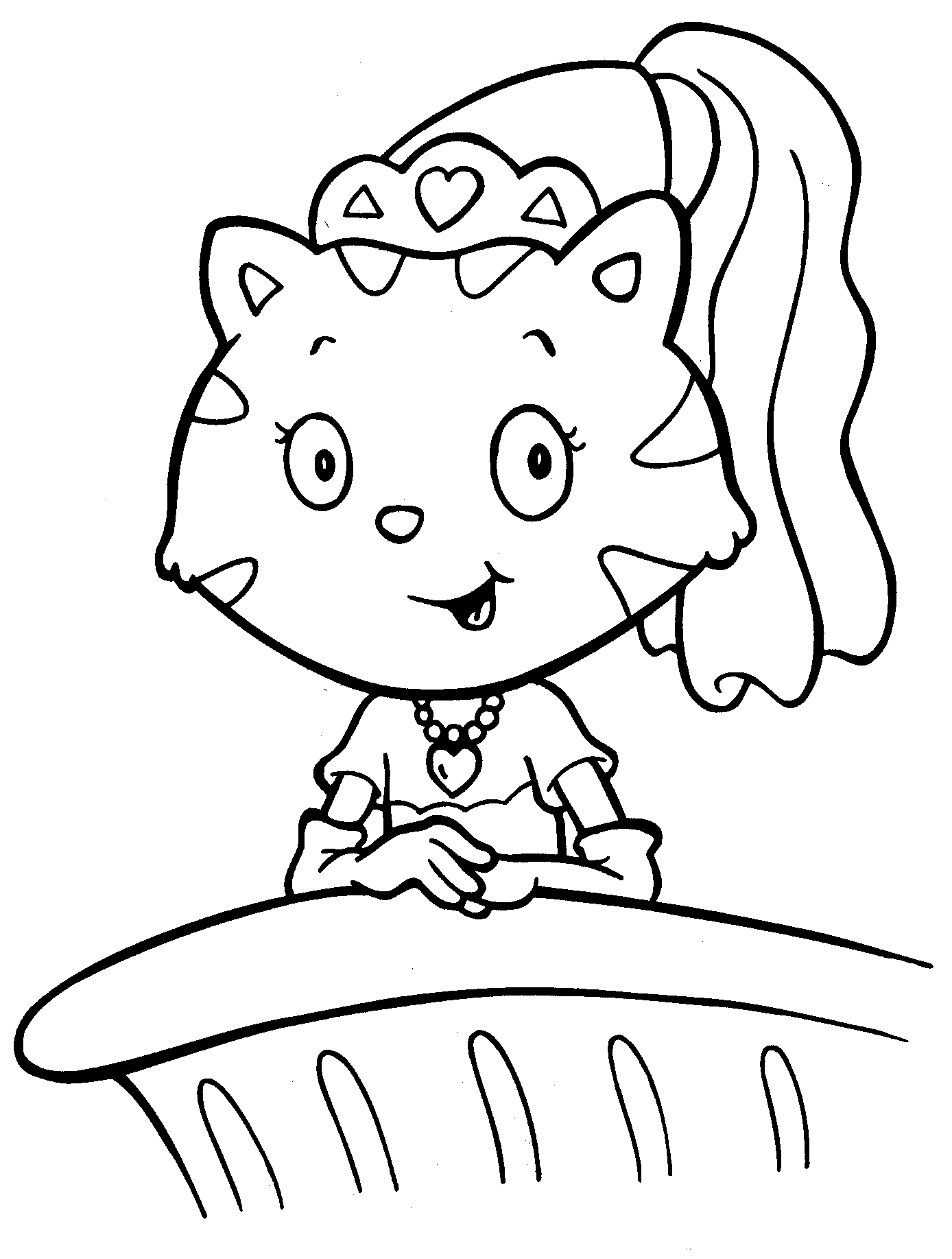 Hello Kitty is the most famous character produced by the Japanese company Sanrio, which creates various products.
Hello Kitty represents a kitten with a red ribbon over her left ear and the absence of the mouth, except for the animated series, where instead, the mouth is visible.
Sometimes the ribbon is replaced by a five-petal flower, or both are present; she rarely wears other accessories. Around the character of Hello Kitty revolves a universe of puppets with childish features.
Hello Kitty is currently a reliable brand, generating an annual turnover of 1 billion dollars through varied merchandising, also under license.
Every year sees a proliferation of offers: greeting cards, video games, jewelry, toasters, bicycles, guitars.
According to the official website, Kitty White was born in London on November 1st, and she is a cheerful and happy little girl with a heart of gold.
The company's intention "was to represent the symbol of a happy childhood, a sort of white fence".
The company explained that the choice of English nationality reflected the spirit of the 1970s when many Japanese moved to Britain.
And the little girl would be inspired by the fashion of that period. Her first appearance in the United States dates back to 1976. Later, during the Eighties, he played the role of UNICEF's ambassador to children. But the real celebrity came in the nineties when celebrities like Mariah Carey adopted him as a status symbol.
Download Kitty Coloring Pages Pdf