This page is a special site for every baseball team. Why? Because we have a vast collection of baseball teams coloring pages. One of them is Texas Rangers coloring pages.
The Texas Rangers are a Major League Baseball team based in Arlington, Texas. It is a suburb of the Dallas/Fort Worth Metroplex, where the franchise was established after leaving Washington D.C. in 1971.
Free Texas Rangers Coloring Pages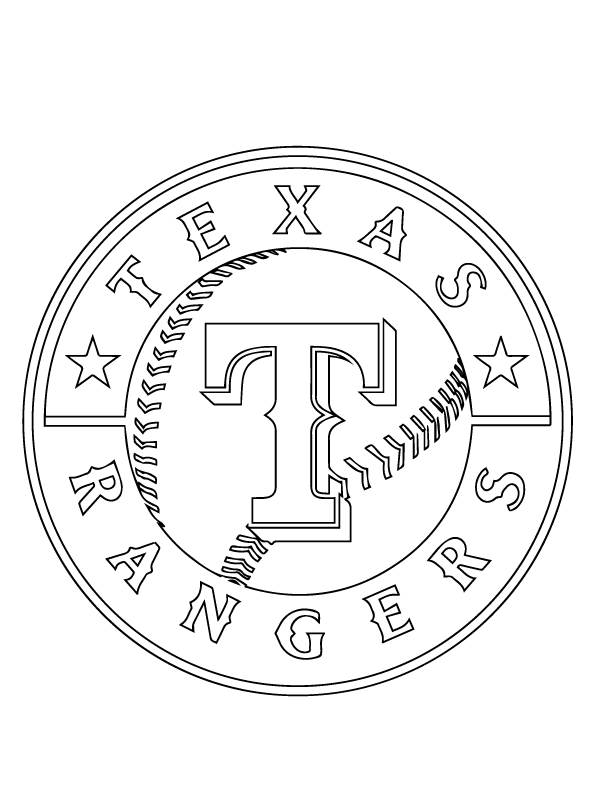 Captain Rangers is the mascot of the Texas Rangers. He was introduced in 2002. He is a palomino-type horse dressed in the team's uniforms.
He had the number 72 in honor of 1972 when the Rangers arrived in Arlington. This mascot also has several uniforms with variants that the team has.
Captain Rangers has uniforms for games and a particular game. Sometimes he has a theme that he promotes. On April 24, 2010, he appeared dressed as Elvis as part of an Elvis Presley theme night.
The actual franchise is the city of Washington. At that time, the club was called the Washington Senators and was owned by Elwood Richard Quesada.
In 1963, he sold it to Johnson and Lemon James. They disposed of the team until 1968. In 1969, the club became the property of Bob Short. He ushered in a new era for the team, planning to move to Arlington.
On September 21, 1971, almost all AL members voted in favor of the move. At first, it was planned to leave the franchise in a new location only for the 1972 season, but life ordered it differently.
In 1980, it was purchased from Brad Corbett by oil tycoon Eddie Chiles and nine years later sold to an investment group led by George Bush and Richard Rainwater.
The deal cost $89 million. From 1998 to 2010, the club was owned by Tom Hicks, then the Rangers Baseball Express, which still owns the team.
The team's debut name was in no way associated with the Rangers. Texas Rangers named it Robert Short in the year 1971. The new name is given in honor of the famous Texas agency, created in 1823 by Stephen F. Austin.
The franchise brand went through several stages before becoming a reality. The first version dates back to 1961. Even then, it was made in the primary colors: red, blue, and white. The remaining elements disappeared or were recycled over time.
Download Texas Rangers Coloring Pages Pdf