On this page, you will find free Yo Kai Watch Coloring Pages. Get the pictures you love here. Then color them as you like. Happy coloring.
Yo-kai Watch is a Japanese series that tells the story of Nathan Adams, a boy who finds a machine in a forest and rescues a strange being named Whisper.
Printable Yo Kai Coloring Pages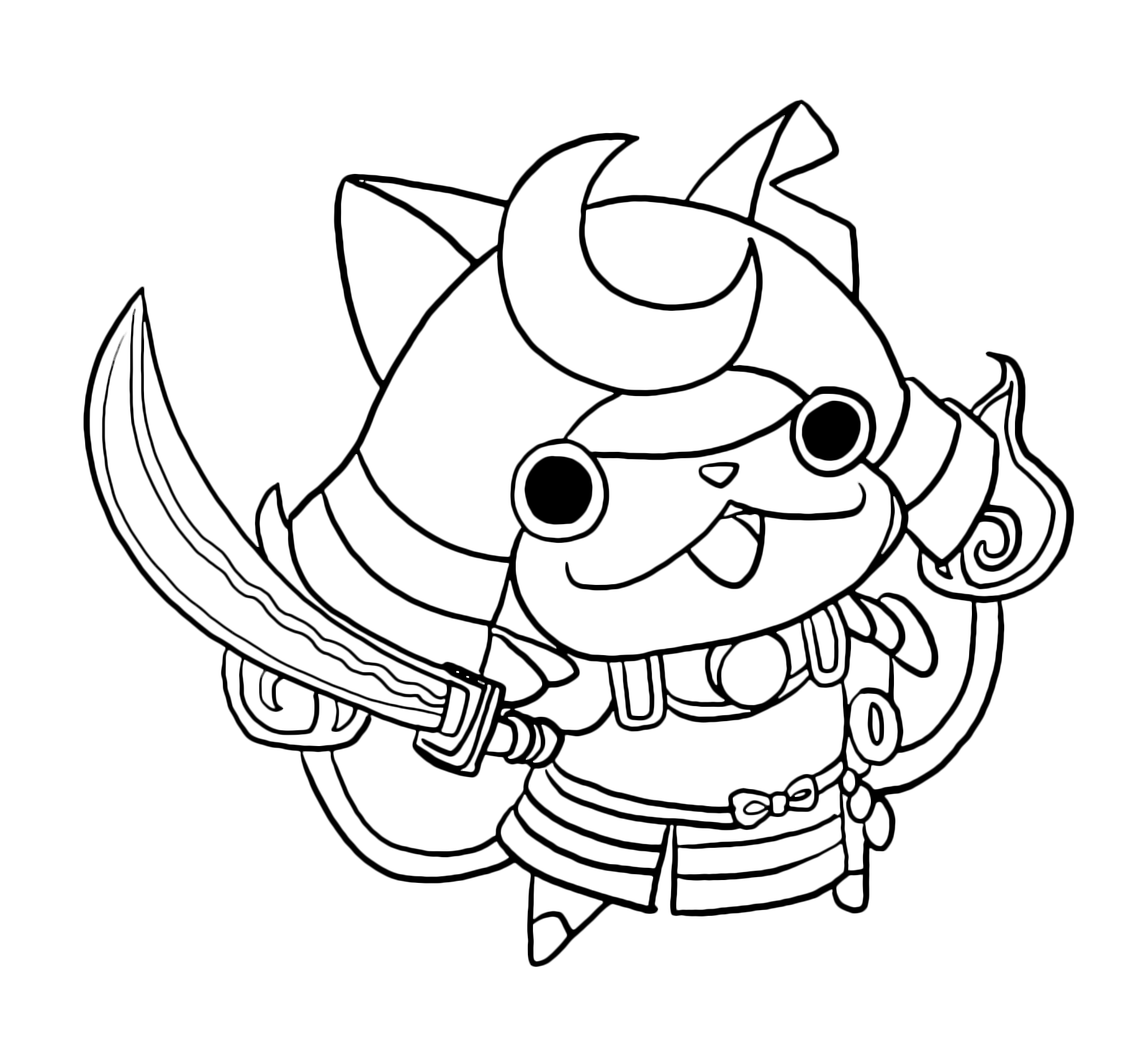 Whisper and Nathan become friends and discover the things that happen in Floridablanca city.
They will solve the problems and make friends with other Yo-Kais (ghosts) that Natham will be able to see thanks to Whisper's gift of a watch.
Based on creatures from Japanese mythology, the Yo-kai is a kind of ghost everywhere and whose origin can be very diverse.
They may have been born from the soul of a deceased human or from an inanimate object that suddenly discovers a meaning to its life.
The Yo-kai Watch adventure takes place in Springdale, where many of the Yo-kai cause strange problems for people in their daily lives, for example, getting them to waste money, making them very hungry, or turning them into unfriendly people.
While the results of these 'pranks' may be somewhat humorous, you must protect the town by befriending as many Yo-kai as possible and helping them solve their problems.
Each Yo-kai has a unique personality and abilities (known as a maxim in the game), so it will require some strategy to build and modify your team so that they can solve various problems and fight against the evil Yo-kai.
But it will take more than a strong team of Yo-kai to win the battles. Players must have a good strategy, as battling powerful Yo-kai bosses will put even the best Yo-kai Watch player on the ropes.
You can also put your team of Yo-kai against your friends in local mode battles, using the console's wireless connection.
In addition to the main story, hundreds of additional quests are scattered around Springdale, just waiting for the player to find them.
Exploring the terrain in search of these quests is part of the game's fun: Springdale is a massive city with several stores, parks, a forest, and even numerous secret locations to discover.
Completing these additional quests will help players level up their Yo-Kai and sometimes find even more new Yo-kai to recruit.
Existing Yo-kai can also combine using Yo-kai fusion, which will result in influential new members of your team, some of which are not otherwise available in the game.
Download Yo Kai Coloring Pages Pdf