Washington Nationals are a professional baseball team based in Washington D. C., United States. They are part of the Eastern Division of the MLB National League.
On the other hand, you will find this baseball team below on this page. The following Washington Nationals coloring pages are ready to print. Happy Coloring! And don't forget to share the page with your friends.
Free Washington Nationals Coloring Pages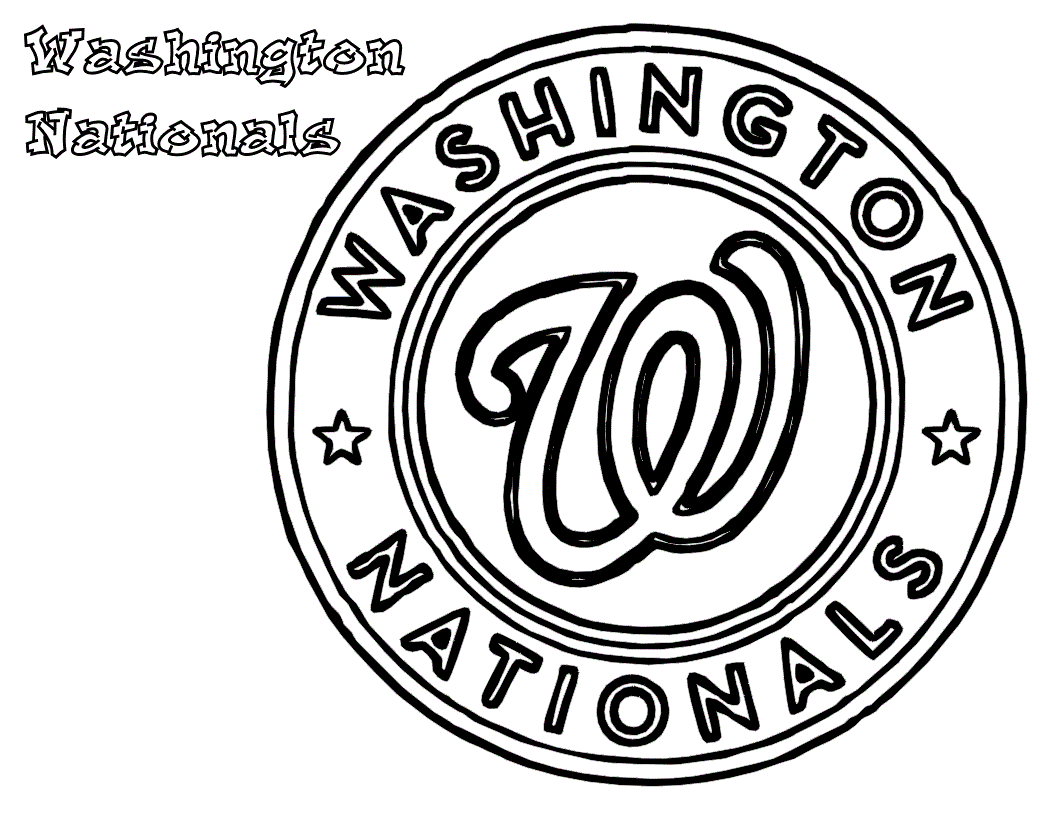 This city, better known for politics than sports, has hosted the national pastime since 1901 through three different franchises.
The first two teams were born in that city but later moved elsewhere. The original Washington Senators left for Minnesota in 1960 and became the Twins, where they began the following season.
When this happened, Major League Baseball realized what a big mistake it was not to have a presence in the U.S. capital, and immediately the second version of the Senators was born in the form of a new team.
After eleven seasons, history repeated itself, and the team moved to Texas, where they have remained as the Texas Rangers.
Finally, the city's third edition of Major League Baseball came courtesy of the Montreal Expos, relocated from Canada and renamed the Nationals.
The current emblem of the Washington Nationals is based on previous versions. The logo is minimalist and modern.
The club currently uses the legendary "W" taken from the Washington Senators. This allowed the athletes to maintain the city's baseball tradition.
Still, the Washington Nationals developed their configuration, which was approved in 2011.
The red "W" is in the middle of the emblem on a white background and is surrounded by a thin blue stripe. The central ring represents the ball.
It is surrounded by two lines of different colors, forming an expansive space with the team name.
Five-pointed stars separate the words. The modern version mirrors the 1992 version, where the franchise name is replaced.
Download Washington Nationals Coloring Pages Pdf