The San Francisco 49ers are one of the most popular teams in the NFL. With five Super Bowl titles, the California team is one of the most historic teams in American soccer.
You can get the printable The San Francisco 49ers coloring pages on this page. The following drawings are ready to print. So, prepare your desired colors and color them.
Free The San Francisco 49ers Coloring Pages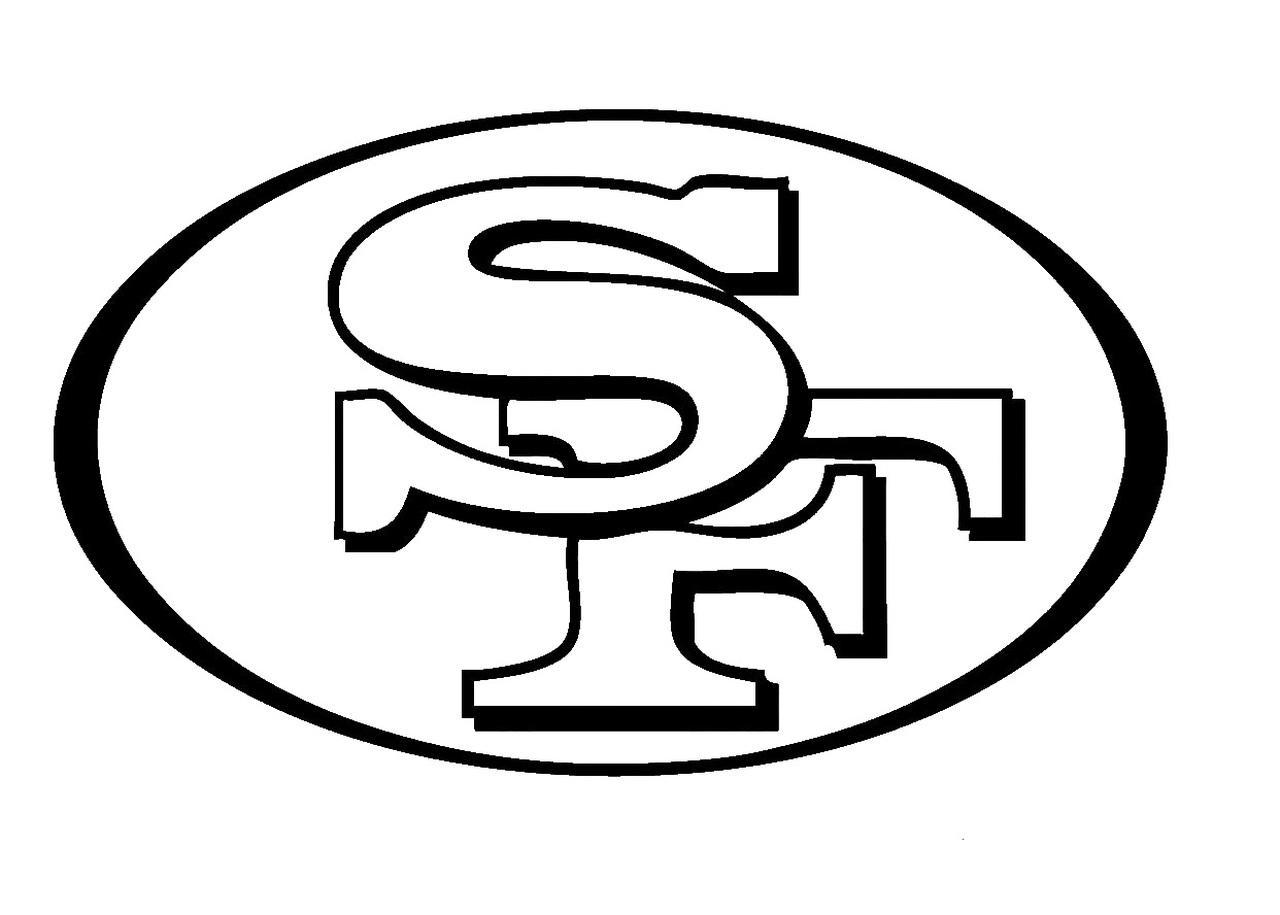 Although many identify with the red, white, and gold colors, they have worn other outfits throughout their history. The team was created in 1946 and became the first sports franchise in San Francisco.
It was part of the All-America Football Conference but joined the NFL in 1950. The 49ers' names came from the wives of Tony Morabito, the team's owner, and his son Victor, as they were inspired by the 1949 "gold rush" in the Sierra Nevada Mountains east of San Francisco.
For 24 years, Kezar Stadium was home to the 49ers (1946-1970), but in 1971 they moved to Candlestick Park, the stadium where they played their home games until 2013. They moved to Levi's Stadium a year later, their home in Santa Clara.
Although the first logo was a gunfighter with a mustache, checkered pants, and a red shirt, in 1962, the current logo appeared, which has evolved over the years.
For example, in 1980, the letters were outlined in black; 16 years later, a golden outline was added, and in 2009 the colors of the shield were intensified.
But the crest would not be the only thing that has changed over time. The team's colors have also changed. The first kit was silver, white and red, the only one that has remained since the beginning.
In 1964 they changed from silver to gold. The jersey numbers changed in 1994, as they started using black and put a shadow behind each number, but these details were removed in 2011.
Although both logo and colors are characteristic of the team, its historical players are the franchise's flagship.
Steve Young, Jimmy Johnson, Joe Montana, Dwight Clark, and Jerry Rice are some athletes who put the Niners at the top of the NFL.
They have won five Super Bowl titles: 1981, 1984, 1984, 1988, 1989, and 1994; seven conference titles and 20 division championships.
Their last Super Bowl appearance was in 2019 when they fell 31-20 to the Chiefs.
The San Francisco 49ers, led by coach Kyle Shanahan, are looking for their sixth Super Bowl in their history, but first, they will have to beat the Green Bay Packers in the Divisional Round.
In the latest version of the logo, the design remains the same. Franchise owners have changed only the fundamental tones.
The dark red became scarlet, the dull white became distinctly bright, and the black and gold saturated.
Download The San Francisco 49ers Coloring Pages Pdf