San Francisco Giants has always belonged to the National League. They started in 1883 playing in New York. In their first two years, they were the Gothams.
Now, you can see the franchise here in the following coloring pages. The printable San Francisco Giants coloring pages can you get for free. So let's color them.
Free San Francisco Giants Coloring Pages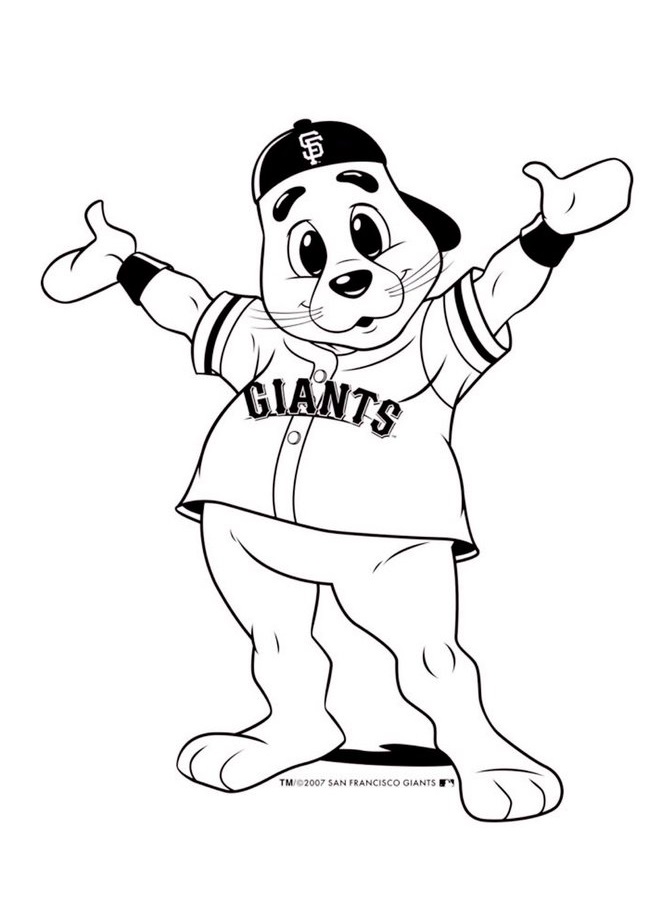 Since 1885 they have been the Giants, and since 1958 they have been in San Francisco. In history, they are the team with the most wins in MLB with more than 10,500.
The current graphic symbol of the San Francisco Giants repeats the previous version. But, unlike it, it became textural due to the beige tone.
It creates a three-dimensional effect, which makes the logo not look flat. The ball is painted white and cream with two orange lines at the top and bottom.
The stitching on the ball is now red. The team name is brown with orange trim. The lettering is done in curly font with angular notches.
The Giants won their first pennant in 1888 and an early, unofficial version of the World Series against the American Association champions. They repeated as National League champions the following year.
The team's victory in the 1889 "World Series" was notable because it passed the American Association's Brooklyn Sweethearts (later Dodgers, now Los Angeles Dodgers).
After joining the National League in 1890, the latter began a historic rivalry with the Giants franchise that extends to the present day.
The Giants soon entered a less competitive period and only returned to the top of the National League with the hiring of manager John McGraw in the middle of the 1902 season.
McGraw's Giants won the National League pennant in his second entire season but refused to play the supposedly inferior American League champion, so the developing official World Series was not held in 1904.
Download San Francisco Giants Coloring Pages Pdf