Here are Toronto Blue Jays coloring pages printable ideas. Also, the pdf version is available, and you can get it for free. Please choose the desired images and color them using your creativity.
The Toronto Blue Jays are a professional baseball team that plays in the American League East division of Major League Baseball. Their hometown is Toronto, Ontario.
Free Toronto Blue Jays Coloring Pages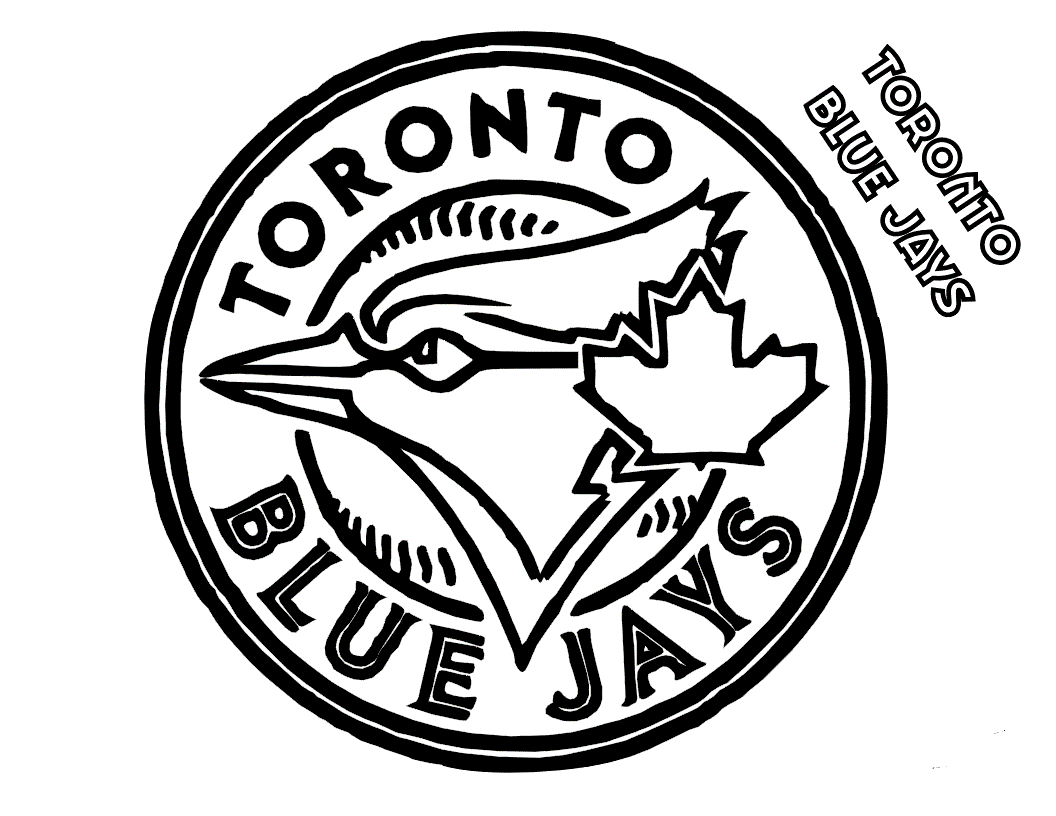 Toronto Blue Jays were founded in 1977 in Toronto, being the second major league franchise outside the United States.
Since the Montreal Expos became the Washington Nationals, they are currently the only ones. The name "Blue Jays" comes from the bird of that name (Blue Jay), and that blue is the traditional color of other teams in the city of Toronto.
The club plays its home games at the Rogers Centre on the north shore of Lake Ontario. The team was named in honor of the Blue Jay, a passerine bird that resided in North America and Canada.
Historically, blue is one of the traditional colors of several Toronto-based sports teams. They were born in 1977 as an expansion franchise to join Major League Baseball.
They are the second MLB club located outside the United States.
In the late 1970s and early 1980s, the Toronto Blue Jays went through predictable obstacles for an expansion team, commonly finishing in last place in their division.
1983 was their first winning season. Two years later, in 1985, they became East division champions. In 1985-1993, the Toronto Blue Jays were an American League East division powerhouse.
They won five division championships in nine seasons. In 1992 and 1993, the team became World Series champions after sweeping the Atlanta Braves and Philadelphia Phillies.
The Toronto Blue Jays are the first (and, to date, the only) franchise outside the USA to win a World Series.
Unfortunately, after 1993, the team failed to qualify for the playoffs for 21 consecutive seasons until they clinched a playoff berth in 2015, ending the longest playoff drought in baseball history.
The club secured a second playoff berth in 2016, but they lost to the Cleveland Indians in the American League Championship Series. The Toronto Blue Jays won the AL Division Series for two years but lost the AL Championship Series.
At first, the team played at Exhibition Stadium, but in 1989 began playing their home games at the SkyDome (the original name of the Rogers Center).
Since 2000, the Blue Jays have had Rogers Communications, Canadian communications and media company, as their new owner. In 2004, the company purchased the SkyDome and renamed it Rogers Center.
The official color scheme includes royal blue, navy blue, red, and white. The Toronto Blue Jays uniforms combine the given colors. The team is top-rated in Canada and the United States. It is well received during home and away games.
Download Toronto Blue Jays Coloring Pages Pdf