On this page, you will find St. Louis Cardinals coloring pages for free. Prepare your colors then print your selected images. Happy coloring.
St. Louis Cardinals is a professional baseball club that is part of the MLB. It represents the NL Central Division. It is located in St. Louis, Missouri, formed in the 1882nd.
Free St. Louis Cardinals Coloring Pages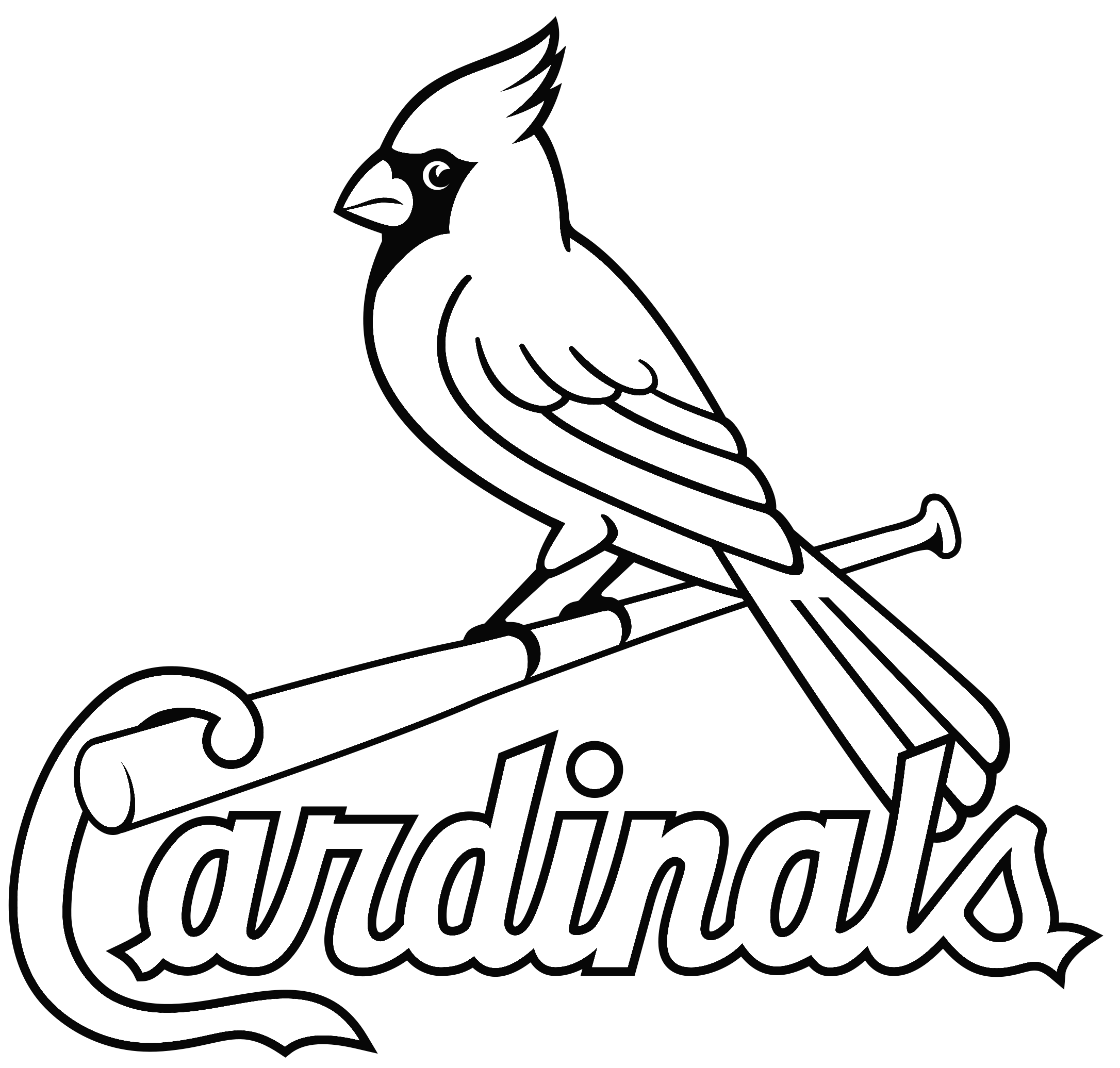 The team's career began a year earlier – in 1881 when it was called Brown Stockings. Then it was acquired by businessman Christian Friedrich Wilhelm and renamed St. Louis Browns.
In 1899, the entrepreneur sold the franchise to the Robison family – brothers Frank and Stanley. Then it was inherited by Helen H. Britton and was owned by her almost until early 1918.
The next owner of the club was Sam Breadon, who laid the foundation for a rapid change of owners: R. Hannegan (1947-1949), F. Saigh (1947-1953).
Anheuser-Busch acquired the St. Louis Cardinals in 1953 and managed for a long time – up to and including 1995. William DeWitt Jr is currently the owner of the team.
The club officially registered the current name in the 1900th year. He received it by chance. One day, Willie McHale, a columnist for the St. Louis Republic, saw one of the fans pointing to the players' red leggings and said it was a shade of the Cardinal.
McHale noticed a comparison and included it in his column. Naturally, that mention scattered and became a nickname that Christian Friedrich Wilhelm loved.
Download St. Louis Cardinals Coloring Pages Pdf