The Carolina Panthers are a professional football team located in Charlotte, North Carolina. It is a National Football League team.
Now, you can get Carolina Panthers coloring pages here. The following images are ready to print. So get the images you love the most and color them.
Free Carolina Panthers Coloring Pages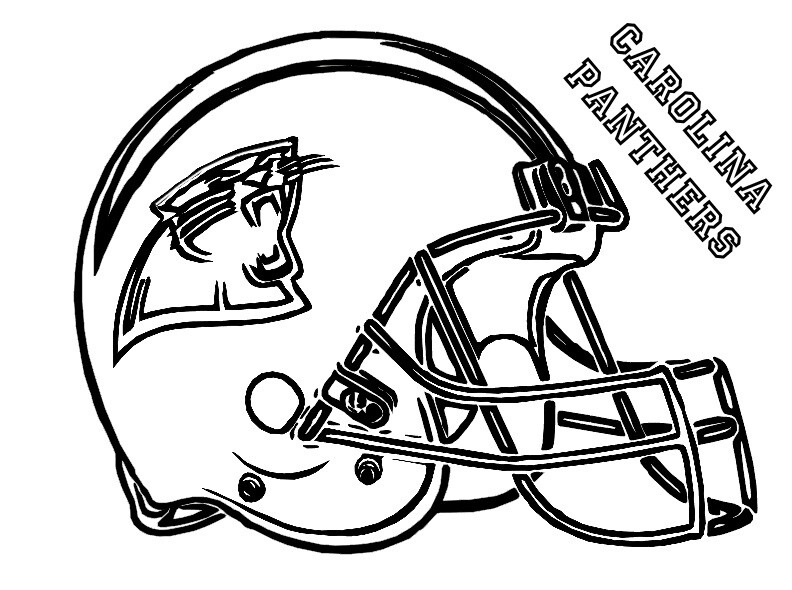 The franchise was founded by Jerry Richardson, who in 1987 announced a bid to establish a new NFL team in Carolina and paid an entry fee of $206 million.
In 1993, the Carolina Panthers became the league's 29th franchise; in 1995, they joined the National Football League.
Jerry Richardson did not hold focus groups or conduct team naming contests in pondering the team's name. His son Mark chose the name of the club's current president.
He alone approved "Panthers," a word symbolizing courage, strength, and grace. Jerry Richardson welcomed this idea and even changed the registration number to PNTHRS in 1989.
When the Carolina Panthers were announced as the NFL's 29th team, they already had a brand identity. However, NFL Properties representatives were highly critical of Mark's black, blue, and silver color scheme.
They felt that a club called Panthers with black team symbols might attract the attention of street gangs, which would undoubtedly ruin the franchise's reputation.
Jerry Richardson has been the face of the team's ownership group since the early efforts to found the Carolina Panthers in the late 1980s, but he is not the only partner.
From 1993 to 2018, the franchise was 48% owned by the Richardson family. In contrast, the remaining 52% was distributed among 14 investors who also funded the team's right to start.
In 2018, billionaire businessman David Tepper became the team's sole owner. On May 22, 2018, he bought the franchise for $2.3 billion, definitely a record.
Download Carolina Panthers Coloring Pages Pdf