Formula 1 is the most famous, spectacular, and dangerous circuit racing championship, enthusiastically followed by millions of spectators worldwide.
The racing cars have to accelerate at breakneck speed, overtaking the other participants in the competition. These free Formula 1 coloring pages allow you to color the fastest and most fantastic cars.
Free Formula 1 Coloring Pages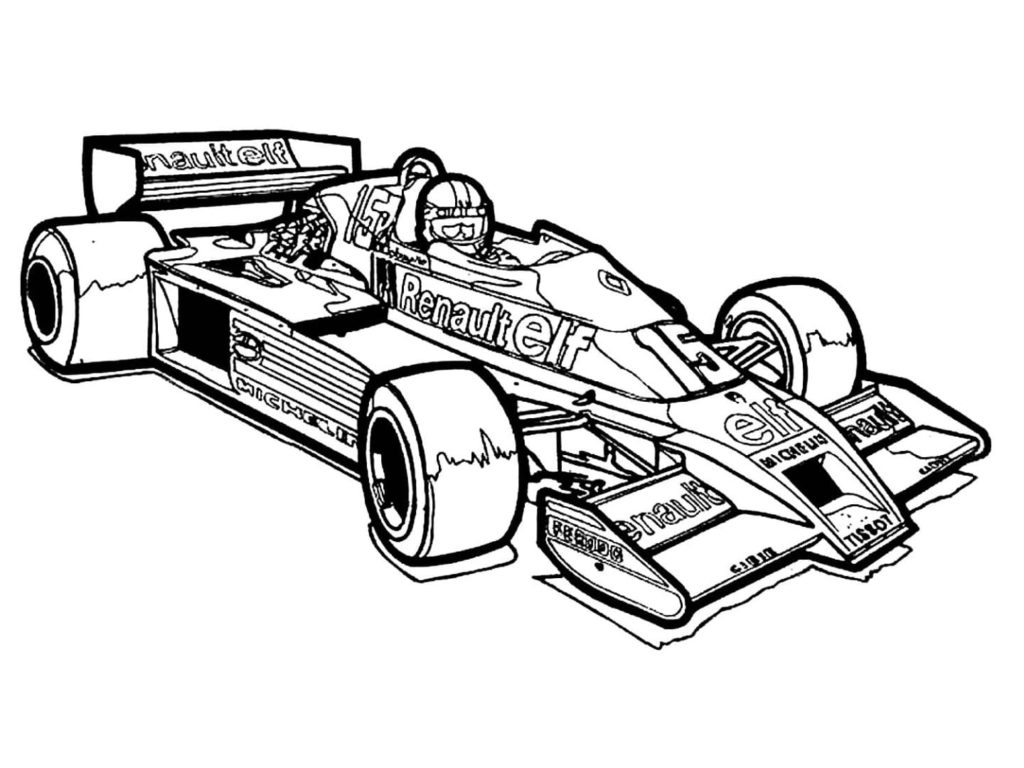 What is Formula 1? First of all, we must think about what a Formula car is. We can define a Formula car as a single-seat car that competes in a closed asphalt circuit.
If it had more seats, it would be a sports racing or tourism vehicle; and if it competed in non-closed circuits, it could be a rally, Hillclimb, or rallycross, among other options.
Formula 1, meanwhile, is a traditional term that implies that, within Formula cars, it is the set of rules with the highest technological and mechanical level.
In previous decades there were also Formula 2, Formula 3, and Formula 4; F3 subsists well as a high-performance training category, while F2 and F4 are derived in other classes that fulfill their function well as steps in the training of a driver towards the highest level.
The driver drives in a car without a roof and bare wheels in all these cases.
F1 cars are the fastest and most technological in the world.F1 cars are the quickest and most specialized due to their outstanding aerodynamics and highly advanced engines.
A modern F1 car can ideally reach 360 km/h at 18,000 RPM and generate lateral accelerations of up to 5 g in some corners—F1's traditional home base in Western Europe, particularly England and Italy.
However, it has expanded enormously to other continents in recent decades, particularly in Asia. The 2010 World Championship had 527 million spectators, which gives it a very high level of popularity and economic power within sports.
However, it is also costly; the budget of a top team is several hundred million dollars per year, so many groups have disappeared for lack of money, and many others have been bought and transformed into new teams.
Drivers' and Constructors' World Championships: two World Championships are at stake each year. The Drivers' Championship has been held since 1950 and rewards the driver who scored the most points in the season.
The winner of a race currently receives 25 points, the second 18, and then down to the tenth, who receives only one point on a decreasing scale.
The Constructors' Championship has been held since 1958 and rewards the team whose drivers score the most points during a season.
The Drivers' champion may be from one team and the Constructors' champion from another team. The 2011 season is contested over 19 races, and 12 teams take part in the championship, with two cars per team.
Each team must build its car, and the chassis created by another constructor cannot be used. There is a regulation full of precise technical details to maintain as much balance as possible between the teams during each season, although this rarely happens.
Download Formula 1 Coloring Pages Pdf