Here, you can find one of the best clubs in Spain. Here are Sevilla coloring pages. The coloring pages below are ready to print. So, please print and color them.
Sevilla is one of the Spanish professional soccer clubs of Sevilla. It was founded on October 14, 1905. It is playing in League 1.
Free Sevilla FC Coloring Pages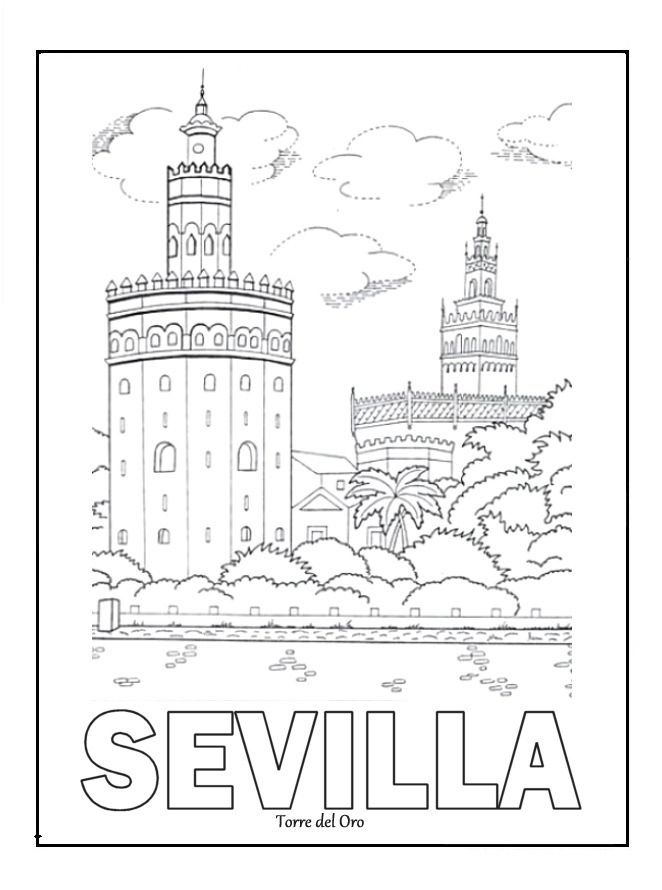 The club was first founded on January 25, 1890, by young Scotsmen and young Sevillians, sons of English immigrants, who formed a society to practice soccer.
They played a few games against Huelva and met for a big banquet after the game.
The club gradually lost momentum due to the lack of funds and the reduction of its activity in soccer, which was more focused on other sports such as rowing.
The club was taken over at the beginning of 1900 by José Luis Gallegos. The formalization of the club's foundation took place on October 14, 1905.
It was when the governor of Seville approved the statutes and the takeover of the foundation by the new assembly of the Spanish club.
The club wins its first trophy at the national level: the Spanish Cup. The Spanish goalkeeper and captain Guillermo Eizaguirre lifted the trophy.
Soccer in Spain is elevated to untouchable sanctity, like cows in India. In this country, 90% of the population is in love with soccer, and the remaining 10% is always aware of everything that happens regarding this sport.
If you bring up the subject of soccer in a casual conversation with a native, you are likely to chat with them for a lot longer.
Spaniards are very fond of criticizing their favorite team, even if it is doing well. The players completely crackdown on the main rivals without any regrets.
The home games are held at the "Ramon Sanchez Pizjuan" stadium, accommodating 45,500 spectators. The Sevilla FC logo was developed in 1922.
The logos of Spanish soccer clubs are their history in miniature. It is often possible to understand in what year the club was founded and the traditions and state of things.
The logo is the pride of the team and its members. For this reason, after scoring a goal, a player often kisses the emblem on his shirt, showing his love towards the club.
Download Sevilla Coloring Pages Pdf