Here are Lazio coloring pages to print. Get the images and print them. Also, there is a printable pdf version below to make it easy to print. Happy coloring.
Locietà Sportiva Lazio S.p.A.,(SSL), commonly known as Lazio, is an Italian professional sports club based in Rome, best known for soccer.
Free Lazio Coloring Pages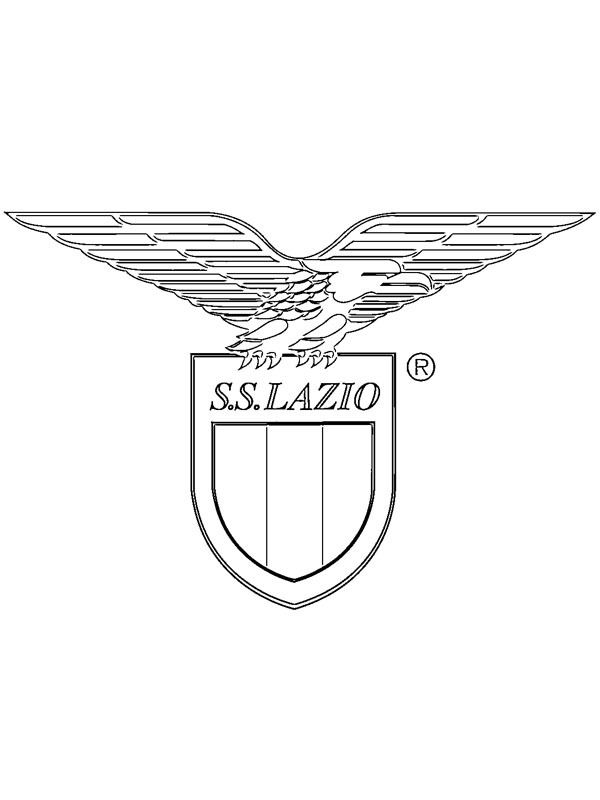 SS Lazio plays in Serie A and has spent most of its history in the top level of Italian soccer. Lazio has been Italian champion twice (1974, 2000) and has won the Coppa Italia six times, the Supercoppa Italiana four times, and the UEFA Cup Winners' Cup and UEFA Super Cup once.
It was a cold morning in January 1900, when nine boys from the Roman petty bourgeoisie decided to found the club that would become one of the essential soccer clubs in Italy over the decades.
The founder of Lazio was Luigi Bigiarelli, even if the chronicles of the time indicate that nine people were the authors of the birth of the biancoceleste society.
Besides Bigiarelli, participated in fact the brother Giacomo, Odoacre Aloisi, Alceste Grifoni, Galileo Masse, Arturo Arbalétriers, Enrico Venier, Alberto Mesones and Giulio Lefevre.
On January 9th, 1900, these nine people created the Società Sportiva Lazio. Their seat was then in Rome, Piazza Della libertà.
In the middle of the Olympic Games in Athens, the founders decided to choose the colors of Greece for their club and the eagle, the ancient symbol of Rome, as the club's symbol.
On the occasion of the club's centenary, a plaque with the effigy of these nine people was installed in this famous square.
Lazio played its first official match against Virtus, winning 3-0 in 1902. Lazio was then playing in the first category championship in the central-southern region.
The FIGC refused access to the first division to the teams of center-south until the season 1913: and the entrance to the first division (which was played at that time in pools) was reached by beating the Pro Vercelli 6-0.
Before creating a single first division on the whole territory, Lazio will play two finals lost against Casale and Genoa in 1914 and 1923.
In 1927, in the middle of the Fascist period, the PNF (Partito Nazionale Fascista) decided to unite all the Eternal City clubs and form only one.
But the general Vaccaro refuses this fusion, and Lazio is not included in this creation, from where the enemy of always the Roma is born.
Download SS Lazio Coloring Pages Pdf