These SC Freiburg coloring pages are ready to print. Please prepare your desired colors and put them on the images. Happy coloring.
The Sport-Club Freiburg e. V. is a soccer club based in Freiburg im Breisgau. Both the men's team and the women's team are represented in the highest German division.
Free Freiburg Coloring Pages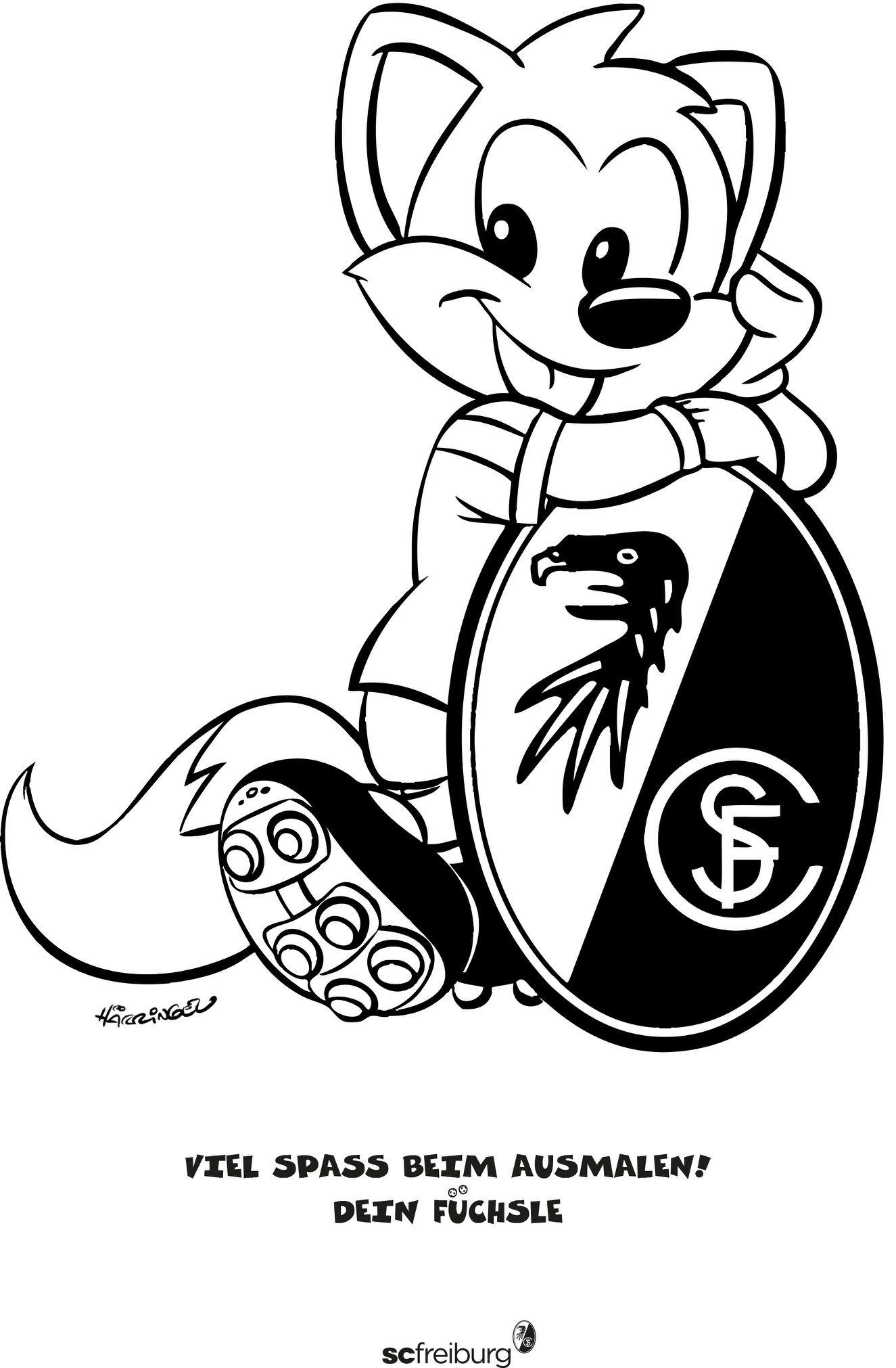 The home games are played in the Mage Solar Stadium. The 24,000-seat stadium is located in the Waldsee district of the city. The club plays in the colors red and white.
The predecessor clubs of SC Freiburg are considered to be Freiburger FV 04 and FC Schwalbe Freiburg, which were founded in 1904 and merged in 1912.
In 1919, the club of the Freiburger Turnerschaft 1844 was added. Discrepancies between footballers and gymnasts led to the departure of the footballers in 1924.
In terms of play, SC Freiburg had to admit defeat to Freiburg FC for a long time. No successes worth mentioning were achieved on a supra-regional level.
In 1933/34, the club qualified for the Gauliga Baden but was immediately relegated as the last team in the table. SC Freiburg missed the promotion four times in a row and had to remain in the Bezirksklasse Oberbaden.
The team was represented several times in the Gauliga but could not attract attention with great success.
After the end of the war, SC Freiburg played for five years in the Zonenliga Süd, the highest division at the time. Between 1950 and 1978, the team had to settle for the amateur league Südbaden.
Promotion to the Regionalliga Süd was missed several times in the mid-1960s. After a few years of professional soccer, relegation to the amateur league followed in 1974.
There, the club managed to finish ahead of rival Freiburger FC. In 1978, SC Freiburg was promoted to the 2nd Bundesliga, achieving higher rankings than FFC.
The heyday of rival Freiburger FC ended with its relegation from the 2nd Bundesliga in 1982. SC Freiburg remained in the 2nd division and established itself as Freiburg's best club in the following years.
In 1995, SC Freiburg qualified for the UEFA Cup but was eliminated after losing to Czech side Slavia Prague. When playmaker Rodolfo Cardoso left the club in 1997, the club was relegated to the 2nd Bundesliga.
In 2001, Freiburg again managed to qualify for the UEFA Cup. There they lost to Feyenoord Rotterdam, the eventual winners of the tournament.
During Volker Finke's 16-year coaching tenure, the club experienced ups and downs between leagues.
In 2007, coach Robin Dutt was confirmed in office.
The following year, the team achieved its fourth Bundesliga promotion. In the years that followed, the team finished 14th and 9th.
Download SC Freiburg Coloring Pages Pdf