This page contains free printable coloring pages. You can use your colors to make them live. The following images are available for free and ready to print. Happy coloring.
Pesach is the Hebrew name for the Jewish Passover. It follows the lunisolar calendar of Judaism.
Free Pesach Coloring Pages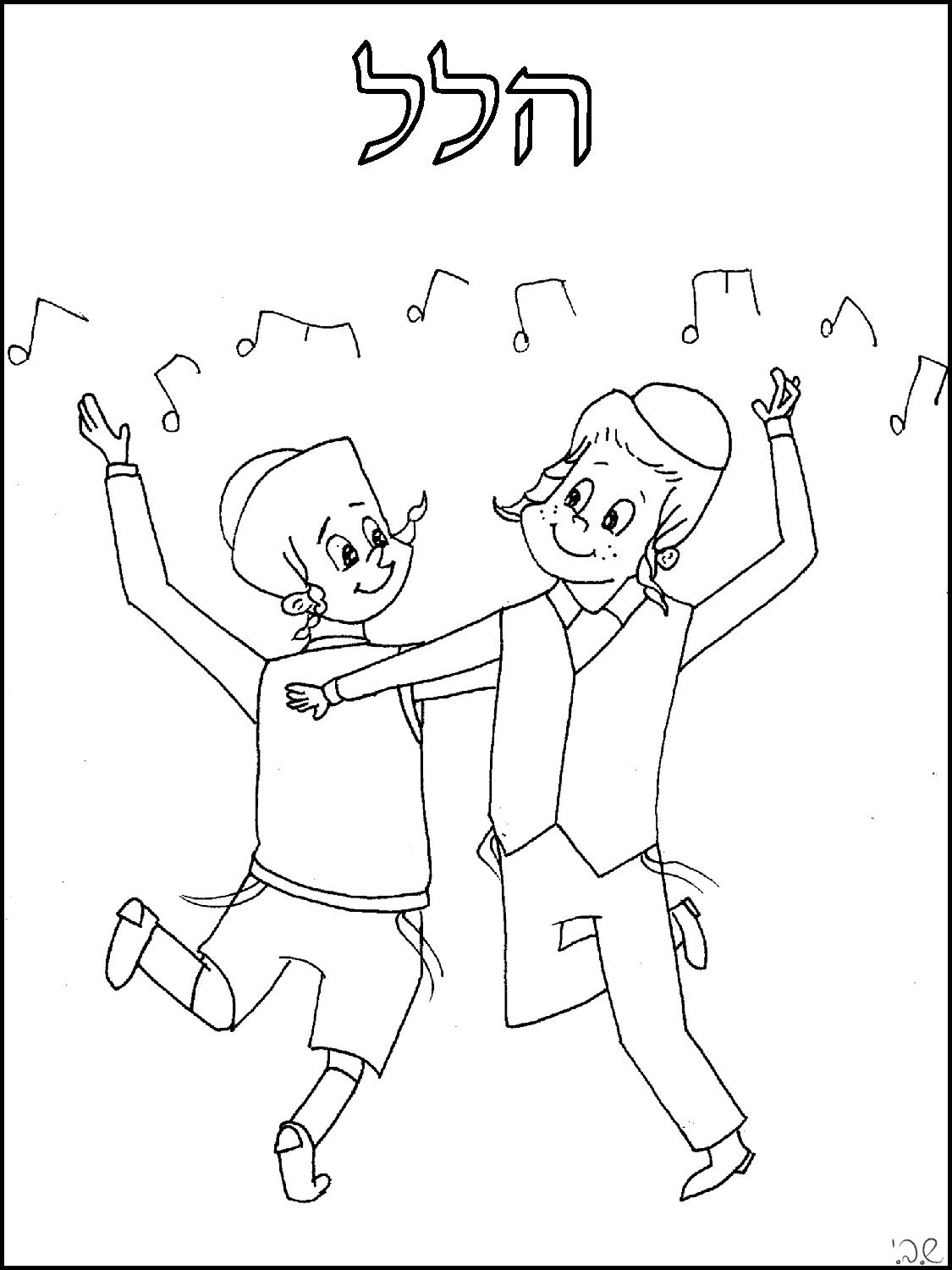 The Pesach celebration begins in the middle month of Nissan, the first month of the year, and lasts between seven and eight days, depending on where it is celebrated.
Within the solar year, it follows the spring equinox, and this year the celebration will begin at sunset on April 8 until evening on April 16.
Pesach is considered one of the three seasonal festivals because of its connection with the agricultural and pilgrimage cycles (sheloshim haregalim). In each one, the Temple of Jerusalem was visited to make offerings.
During Pesach, two consecutive vital events in the history of the people of Israel are celebrated. The first corresponds to the protection granted by God to the Jewish people before the tenth plague was sent to the Egyptians.
A deadly epidemic spread throughout Egypt and took all the firstborn; however, the misfortune "passed over" the Jewish children, who were saved thanks to divine favor.
Once the plagues were over, the second event followed: the expected liberation from the long period of slavery suffered by the Jewish people in Egypt.
Thus, the Torah prescribed: "You shall keep this day as a memorial and celebrate its festival to God throughout your generations".
Tradition has it that the Exodus took place so hastily that the Jews did not have time to leaven the bread. During Pesach, the law forbids eating any cereal to which leaven (chametz) has been added instead of unleavened bread (matzah) is eaten.
The most critical days of Pesach are the first and the last, and the lively character makes it forbidden to work on these two days, in allusion to the liberation from the slavery suffered during the captivity.
During the night of the first day, a commemorative dinner (Seder) is prepared. Each element has an eminently symbolic character, both concerning the main dish (kearah) and the blessings, praises, and prayers are chosen.
It is a family, community celebration. This year due to the current confinement situation, Jewish people will celebrate with more recollection and without enjoying their community physically.
But initiatives have been created to have "virtual" contact through many of the digital platforms used in these moments of "physical isolation".
Download Pesach Coloring Pages Pdf