Have fun using the drawings of David and Goliath to color and print appropriate for children's activities. Here you can find David and Goliath coloring pages to print for free.
The story of David and Goliath is a fascinating story that teaches us to trust in the incomparable power of God. The story is found in the Bible, in 1 Samuel 17.
David and Goliath Coloring Pages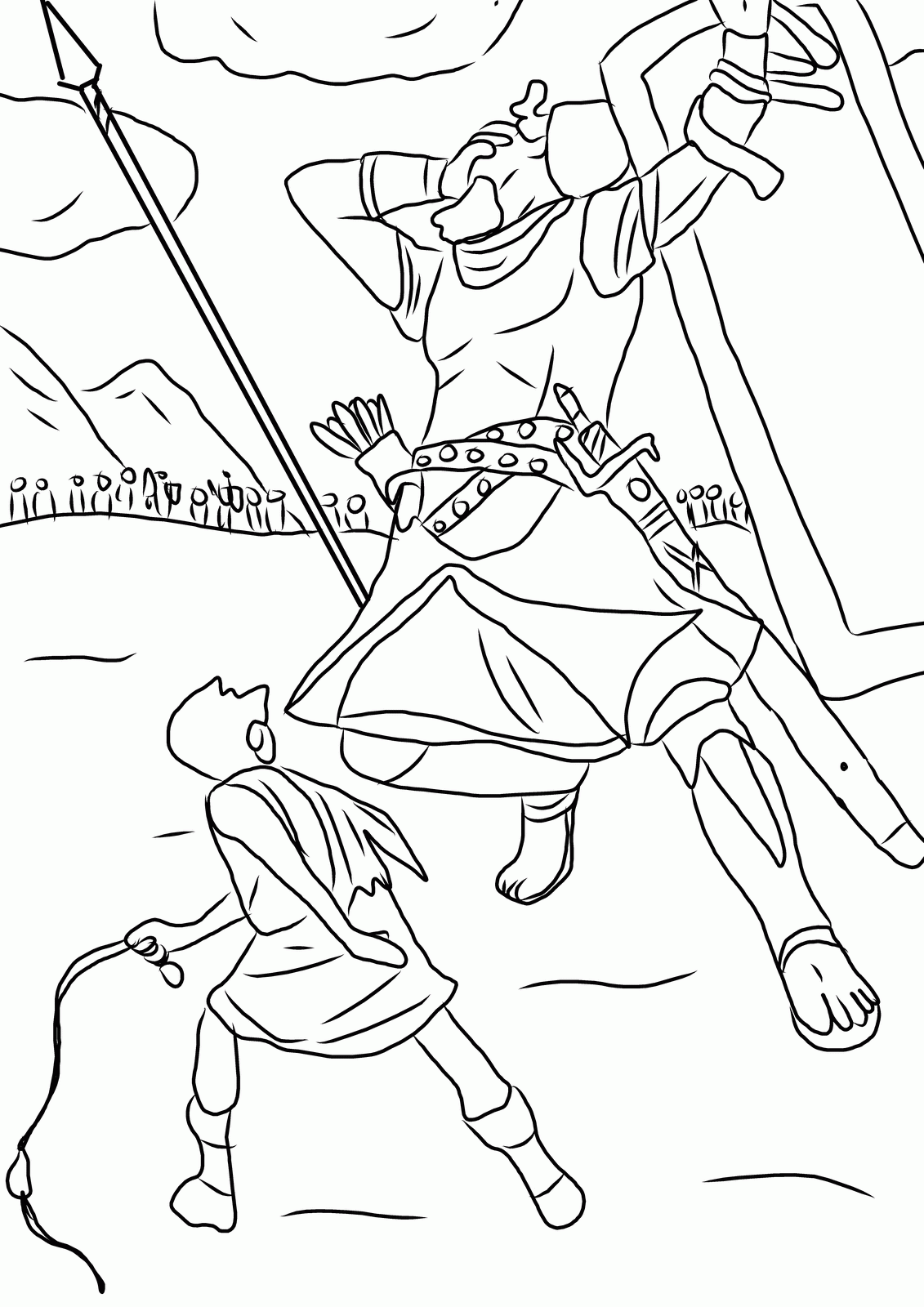 The problem lay in the fact that Goliath was no ordinary man. He was famous as a warrior, and he was also huge – Goliath was almost 10 feet tall! And, as if that wasn't enough, he also wore impressive bronze armor.
He wore a helmet and a breastplate that weighed fifty-five kilos. He wore leg guards and a large javelin, plus a spear with an iron tip. Just looking at him, everyone was terrified!
Daily they heard his challenges but could not find a solution. Saul, king of Israel, offered a good reward for the man who fought Goliath: his daughter as wife, riches, and exemption from taxes! But as the days went by, absolutely no volunteers came forward until David came along.
Download David And Goliath Coloring Pages Pdf