On this page, you can see the free printable Olympiakos coloring pages. Please prepare your favorite colors and put them on the drawings. Happy coloring.
Olympiakos Sindesmos Filathlon Pireos is a large multisport club based in Piraeus, Greece.
Free Olympiakos Coloring Pages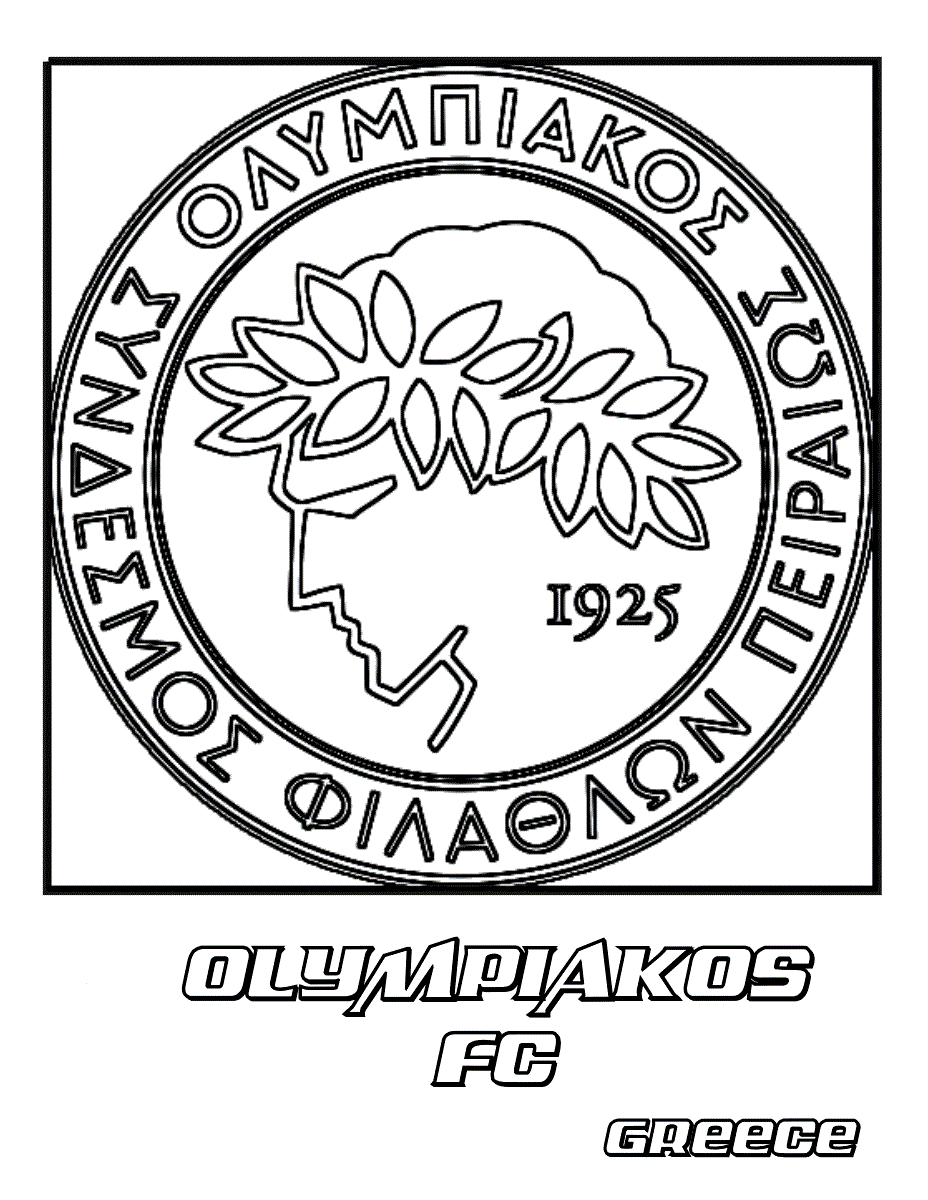 Olympiakos is the mother of several different competitive divisions participating in soccer, basketball, volleyball, water polo, handball, athletics, swimming, table tennis, and boxing.
They have won many other European and domestic titles in the club's history. Olympiacos CFP is one of the most successful and decorated multisport clubs in Europe, the only Greek club.
Also, Olympiakos is one of the few European multisport clubs to have won as many as 16 International titles.
The titles include 14 major European championships, 1 Intercontinental title, and 1 Balkan title – in five sports (Football, Basketball, Volleyball, Water Polo, Wrestling). No other Greek club has won more than six European titles.
Overall, Olympiakos is the most successful Greek multisport club in international titles won. Also, it is the only Greek multisport club to have won European titles in three different team sports (basketball, volleyball, water polo).
They have won European titles with six of their sports divisions (Men's basketball, Men's volleyball, Women's volleyball, Men's water polo, Women's water polo, Men's wrestling). In Greece, no other multisport club has more than two European title-winning sports divisions.
Download Olympiakos Coloring Pages Pdf