New York Mets or New York Metropolitans is a professional baseball team of the United States Major League Baseball. It is based in New York, which belongs to the Eastern Division of the National League.
On the other hand, we have collected the best New York Mets coloring pages. All of them are ready to print. You can get them for free charge. Happy coloring.
Free New York Mets Coloring Pages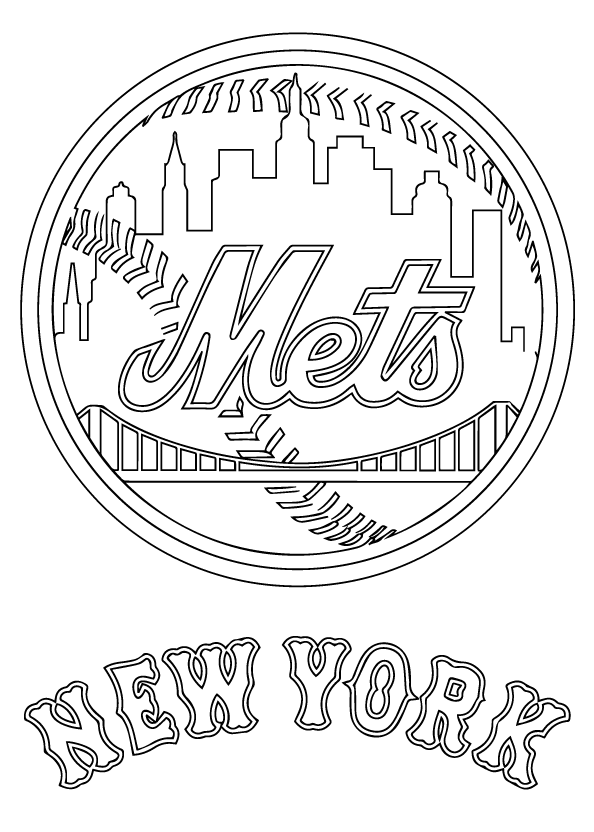 The uniform is blue, orange, and black (the orange commemorates the former New York Giants, and the blue commemorates the Brooklyn Dodgers).
Its logo, a blended N and Y on a blue background, was designed by cartoonist Ray Gatto. The insignia stitched in orange represents a baseball and contains a bridge representing the union of the three boroughs of New York.
It also corresponds to the colors of the New York State flag. Mr. Met, which appeared in 1963 when they were still playing at the Polo Grounds in Northeast New York, is considered the team's mascot.
The team's appearance was the relocation of two MLB teams, which negatively affected the city's image. As a result, one of the first expansion franchises was formed, replacing the clubs that left New York after the 1957 season.
The team's first owner was Joan Whitney Payson. She owned the franchise until 1975 and then transferred to Charles Shipman Payson.
In the 1980s, it was acquired by Doubleday & Co and then by Nelson Doubleday Jr. and Fred Wilpon. Since 2002, Wilpon has disposed of it alone.
The club's name is given in honor of the New York Metropolitans. Its founders asked the public to choose a suitable name, resulting in 2,563 postal messages and 9,613 submissions.
In the end, there were ten versions, among which were Mets, a shortened form of the English "subway."
Download New York Mets Coloring Pages Pdf