In the baseball world, the Dodgers, first from Brooklyn and then from Los Angeles, expanded the baseball map to the West Coast of the United States.
And here, you can get coloring pages for the club for free. The Los Angeles Dodgers coloring pages below are ready to print. Also, we have the pdf version for you to download.
Free Los Angeles Dodgers Coloring Pages Pdf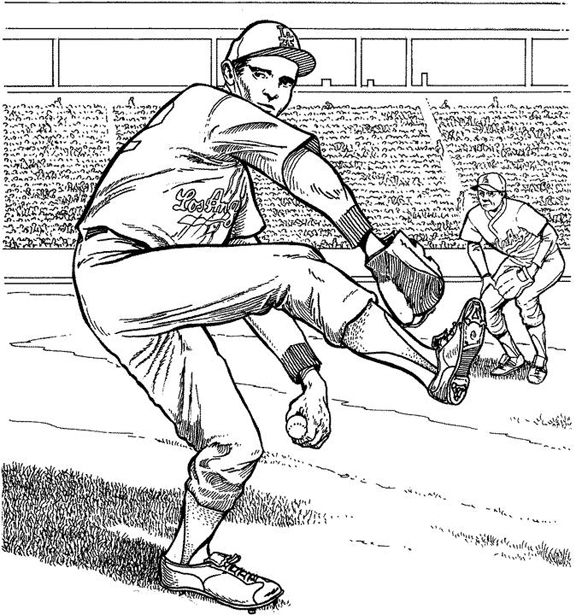 For popular culture, that move signified what is now known as one of the essential logos in the world, not only in the sports industry but worldwide: the interlocking "L" and "A".
The current Dodgers were founded to participate in the 1884 season as the Brooklyn Atlantics, who posted a record of 40 wins and 64 losses under manager George Taylor.
Finishing 9th in the American Association championship won by the New York Metropolitans.
Their first game was on May 1, 1884, when they lost to the Washington Nationals 12×0, and their first victory was on Friday, May 2, against the same team 7×5.
The franchise currently in Los Angeles has had seven names during its 136-season history: Brooklyn Atlantics in its inaugural season of 1884, Brooklyn Grays 1885-1887, Brooklyn Bridegrooms between 1888 and 1890.
And again in the years from 1896 to 1898, Brooklyn Grooms 1891-1895, Brooklyn Superbas from 1899 to 1913, Brooklyn Robins from 1914-1931, and Brooklyn Dodgers first in the years 1911 and 1912 and then from 1932 to 1957, from 1958 they are still called Dodgers but now Los Angeles Dodgers.
Among the most accepted versions of the origin of the name "Dodgers", is that in 1911 when they became the Trolley Dodgers, since their fans, to get to Washington Park to watch their games, had to circumvent the busy tracks of this means of transport that surrounded the place.
The arrival of this electric transportation to the city became a real danger for pedestrians, with many deaths caused by streetcar accidents during those years.
The Dodgers remained in Brooklyn, New York, since their foundation until 1957, when the owner of the franchise, Walter O'Malley, decided to move them to California, specifically to the city of Los Angeles, where they have remained since 1958.
The colors on the Dodgers home uniform, with blue lettering, the number on the front is red.
The home games of the Southern California team are played at Dodger Stadium, home of the longshoremen since 1962. Its capacity is 56,000 spectators.
In the 136 seasons, they have participated in the big leagues, they have accumulated a record of 10,974 wins and 9,818 losses, a winning percentage of 528.
The Dodgers have won 6 World Series out of the 24. They won the 1955, 1959, 1963,1965, 1981, and 1988 World Series.
Download Los Angeles Dodgers Coloring Pages Pdf