Miami Marlins is an American baseball team based in Miami that competes in the National League (NL). The Marlins have won two NL pennants and two World Series championships (1997 and 2003).
On the other hand, the club appeared here. Yes, they are here in the following Miami Marlins coloring pages. The images are ready to print. So get the pictures and color them.
Free Miami Marlins Coloring Pages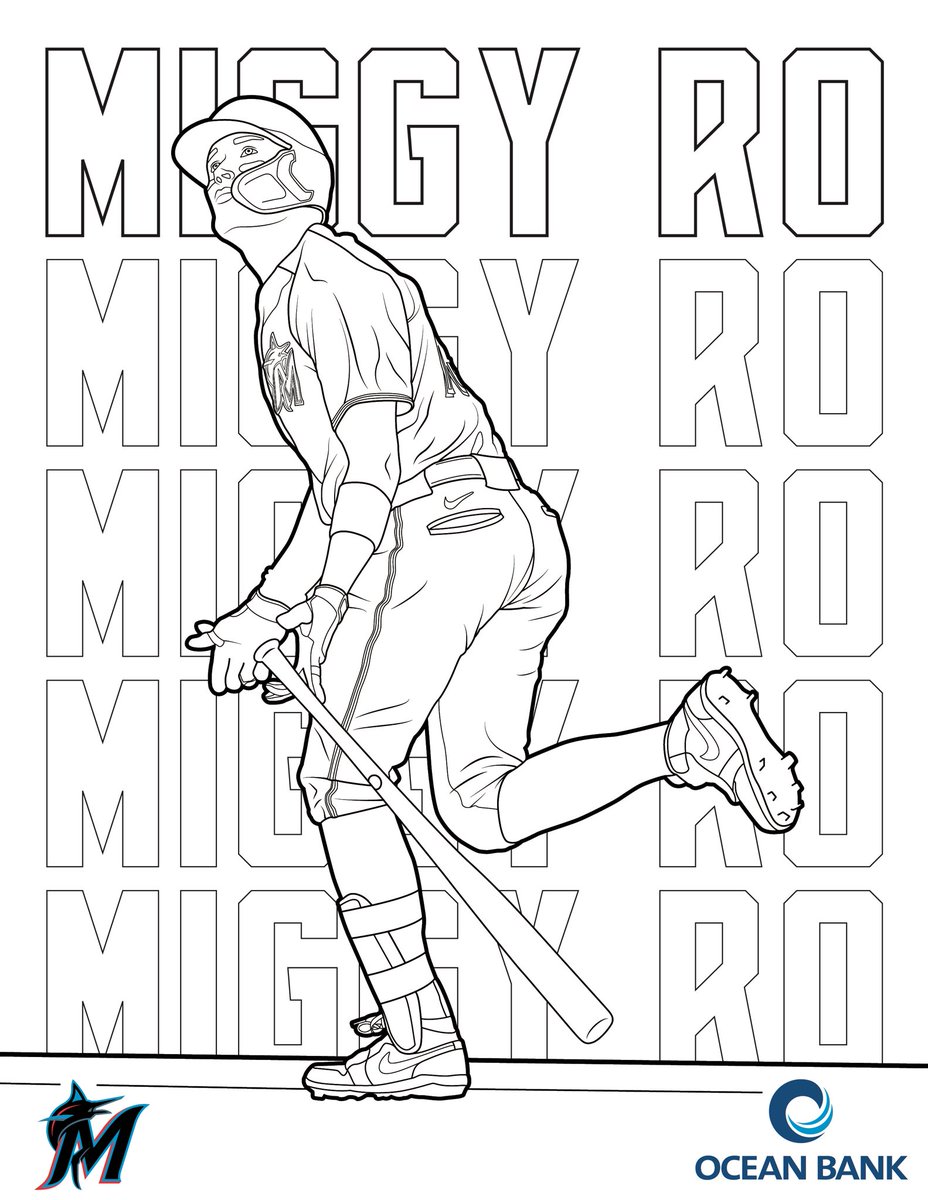 The Miami Marlins are one of the top teams in the baseball National League but cannot claim a long history of legendary names.
Who knows, those times may yet come for this club founded in 1993. Despite not being around very long, the Miami Marlins did win the World Series twice.
In 2012 they got their new stadium, on the site where once stood the legendary Miami Orange Bowl. This state-of-the-art stadium seats nearly 37,500 spectators.
Those who come to Florida and want to experience the atmosphere and excitement of a real top game of American baseball should order Miami Marlins tickets.
According to Jeffrey Loria, former owner of the franchise, the current logo reflects Miami's primary palette – the colors of the sunset and the ocean.
It is orange, turquoise blue, yellow, red, and black, like the nights of the south. Although in fact, the choice in their favor was made because of the diversity of national cultures that populated Florida in the 90s.
They also influenced the typography, which has something in common with Latin American traditions.
When changing the logo, Jeter's CEO, who helped create it, said he wanted to convey the energy and diversity of Miami. We listened to fan input, looked at color accents, and more.
As a result, a giant marlin is shot in a high jump over the MIAMI against a white baseball; the red line looks like a path made by a majestically rare fish.
One fin is blue with a silver sheen; the other is blue with a broad black border. The marlin's body is dark, with a red glow in the form of a short stripe.
A pointed nose, fin, and tail are surrounded by blue. The team name inscription is in black with a double line along the outer edge: one blue, the other red, like the reflection of the sunrise rays.
Download Miami Marlins Coloring Pages Pdf