Here are the printable Las Vegas Raiders coloring pages. Also, the pdf version is available to download. So, prepare your desired colors and print them.
Las Vegas Raiders is an American professional gridiron soccer team based in Las Vegas, Nevada, which competes in the National Football League (NFL).
Free Las Vegas Raiders Coloring Pages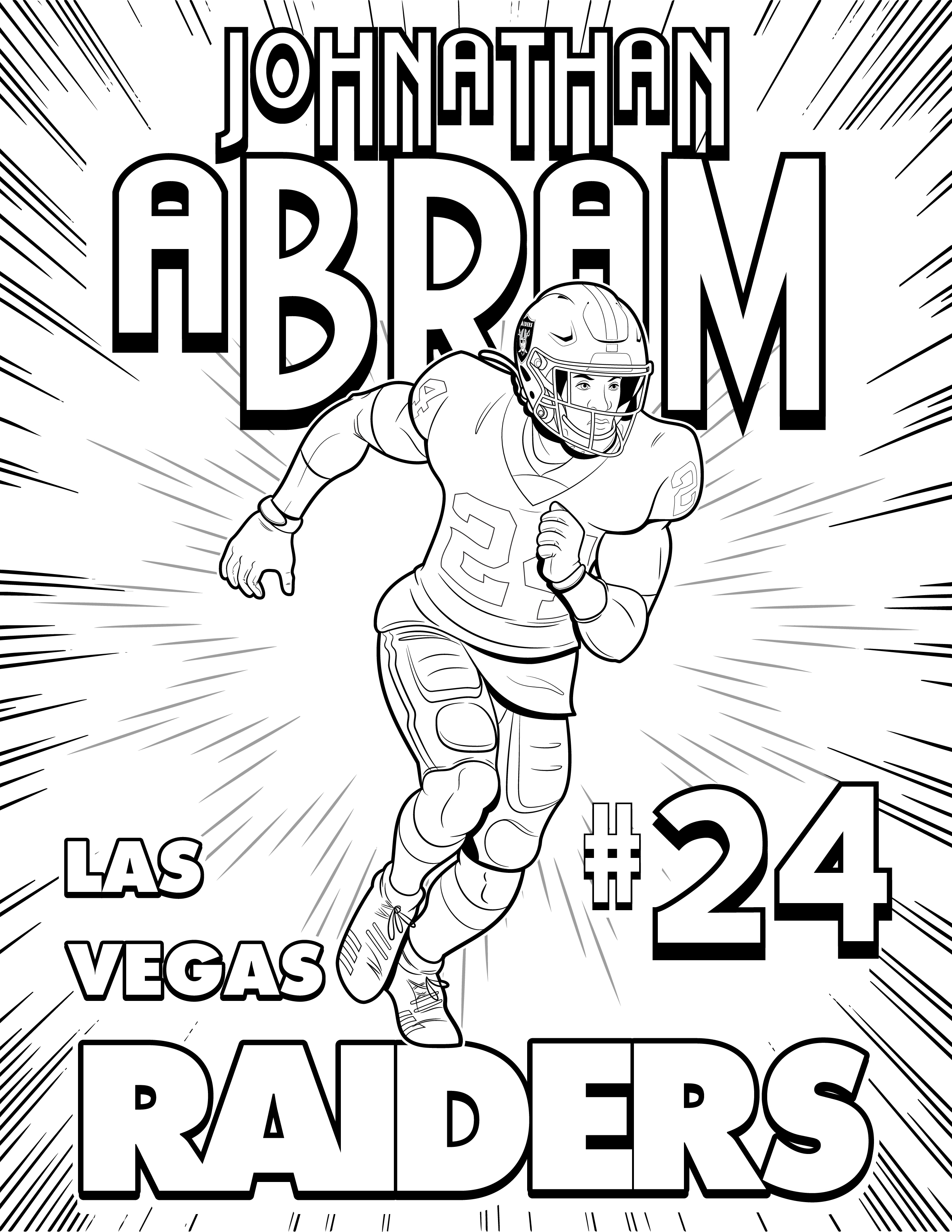 The Raiders have won three Super Bowl championships (1977, 1981, and 1984), one American Football League (AFL) championship (1967), and four American Football Conference (AFC) titles.
Seen by many as the "villains" of the NFL because of their historical propensity for rough play, the Raiders embody the motto of longtime owner Davis: "Just win, baby."
The Raiders symbol has remained almost unchanged over the years. It consists of a shield containing the name of the team – "RAIDERS" – in capital letters, two crossed swords with the handles up and a point down and superimposed.
The character has a black eye with a patch over his right eye and is wearing a soccer helmet.
The black and white colors in the Raiders symbol express strength, excellence, prestige, and dominance. The Raiders symbol incorporates a proprietary font.
Download Las Vegas Raiders Coloring Pages Pdf