Do you like coloring something? If so, it is a good time for you to color Denver Broncos coloring pages. The Denver Broncos are a professional American football team.
They compete in the Western Division of the NFL Conference. Debuting as a member of the American Football League in 1960, the franchise joined the NFL ten years later.
Free Denver Broncos Coloring Pages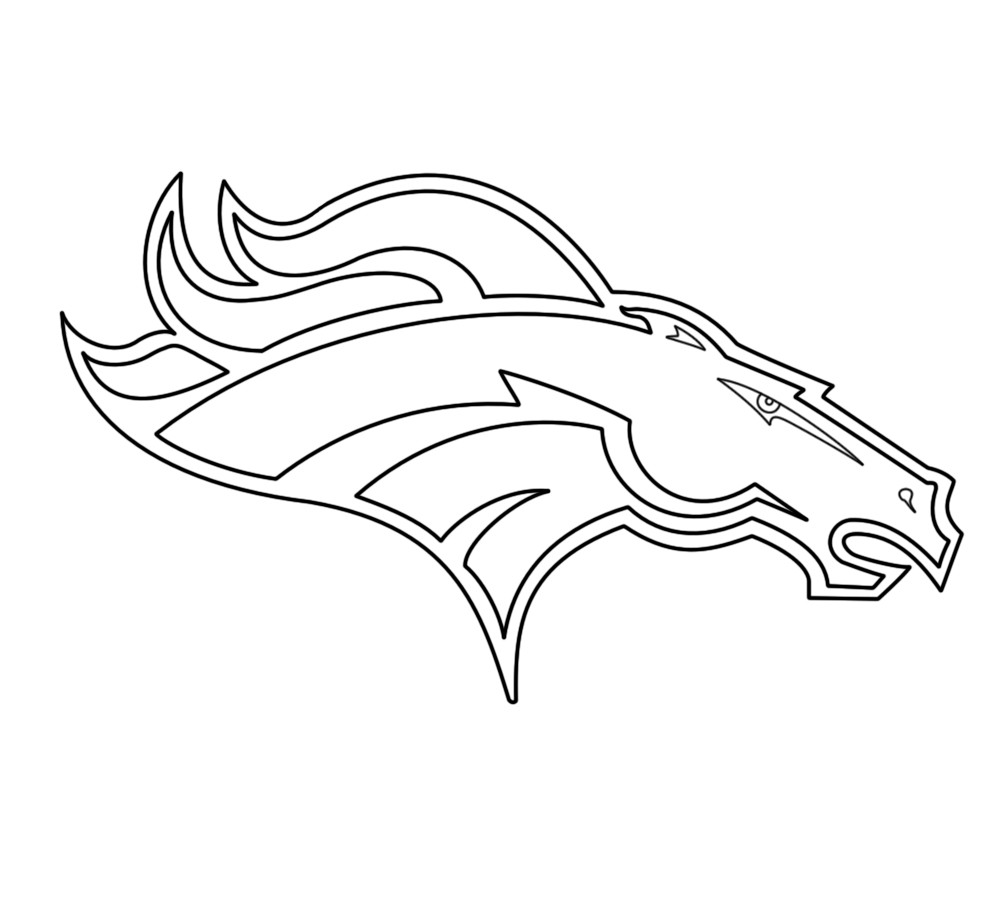 In 1959, Bob Howsam, owner of the Denver Bears baseball club, planned to create a third major basketball league called the Continental League.
So he expanded the Bears' stadium in anticipation of Continental League crowds. Unfortunately, Howsam's ambitions were not realized. He obtained the AFL franchise in Denver to recoup expanding the Bears stadium.
Bob Howsam became the original owner of the Denver Broncos team, founded on August 14, 1959, with a new league.
The franchise made its debut in 1960, the inaugural season of the AFL, as the Denver Broncos. "Broncos" was the winning suggestion of 162 entries in a fan contest from Ward M. Vining.
The word "broncos" (a mustang, a wild horse roaming the American prairies) is a Wild West-inspired allusion to Colorado history.
However, the team is not the first to be called the Denver Broncos. The same name club participated in the Midwest Baseball League in 1921.
In May 1961, Gerald Phipps bought the franchise to run it until 1981, sold to Canadian financier Edgar Kaiser. In 1984, the Bowlen family (Pat, Marybeth, John, and Bill Bowlen) acquired the club.
Pat Bowlen remained in charge until July 3, 2014. As his Alzheimer's disease progressed, he was forced to turn the franchise over to Joe Ellis, president, and CEO of the Broncos. The Pat Bowlen Trust currently owns the Denver Broncos.
Download Denver Broncos Coloring Pages Pdf