Marvel characters are much loved not only by children but also by adults. For this reason, we want to offer you many Marvel images that you can get, print, and color in completely free.
Below we have selected a collection of marvel coloring pages. You need to click on the image you love. Then, you will be happy.
Free Marvel Coloring Pages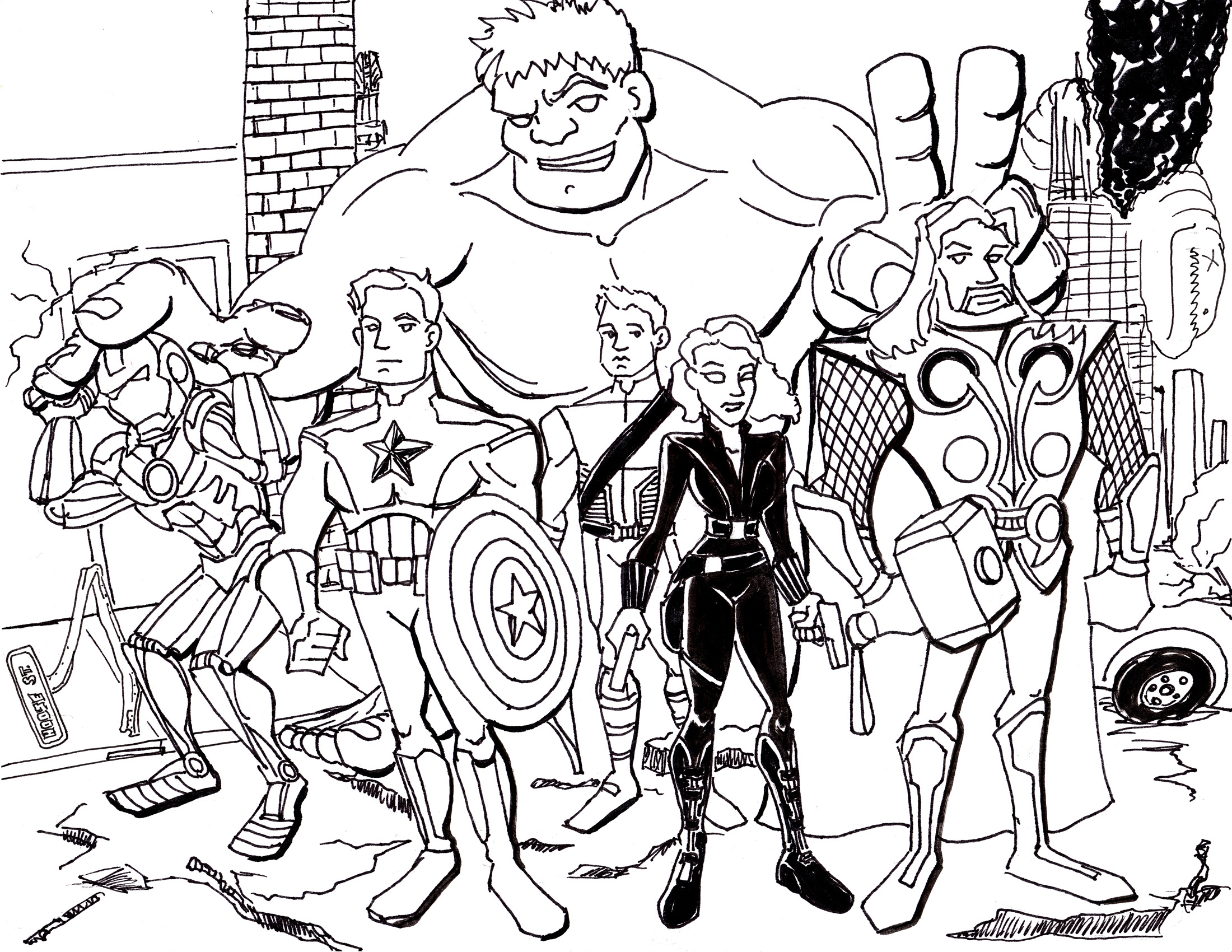 Marvel is one of the most influential publishing houses in the world. It is the author of many other comic and cartoon characters.
Marvel was founded in 1939; the company began to gain popularity during the '50s and then exploded definitively with the advent of Stan Lee.
The solid public consensus obtained by the readers in the post-war decades is attributed to Stan Lee's genius.
He intends to intercept the preferences of the young public and the untiring work of scriptwriters and illustrators, often forced to work non-stop shifts to maintain the crazy pace of the years of most incredible productivity of the publishing house.
In the '60s and '70s, the company's golden age was reached, with the simultaneous publication of dozens of comic books every month.
After this grand success was born, a solid community of superhero fans who have remained loyal over the years until today, Marvel fans are not content to read the adventures of superheroes in the comics or follow their adventures on television or at the cinema.
Still, they love to wear clothing such as t-shirts with their favorite Marvel superheroes with images of the characters of the famous American publisher.
After a decline in the second half of the seventies and a threat of closure in 1996, today, Marvel occupies a prominent place in the entertainment landscape.
The company was taken over by Disney and still enjoys good financial health, thanks to interventions aimed at renewing the artistic direction: the classic heroes have been adapted to new trends, and characters and contexts have been influenced by manga.
In addition, especially since the new millennium, more frequent use has been made of crossovers, scripts that allow several characters to contact the same story.
Today Marvel has an annual turnover that exceeds 100 million dollars and continues to entertain new generations of fans worldwide.
Currently, the productions are differentiated into different editorial labels, which include the "Marvel Knights", with the classic characters of the house, the "Max Comics", aimed at an adult audience, the "Icon Comics", with parallel characters and the "Ultimate Comics".
Download Marvel Coloring Pages Pdf