Mario Bross is a character of Nintendo video games. The Mario saga is the most successful in terms of sales. While, his brother Luigi was instead introduced in Mario Bros., published in 1983.
Mario's full name is Mario Mario, while his brother's full name is Luigi Mario. On this page, you will find Mario and Luigi Coloring Pages for free. So, let's choose your favorite images here.
Mario and Luigi Coloring Pages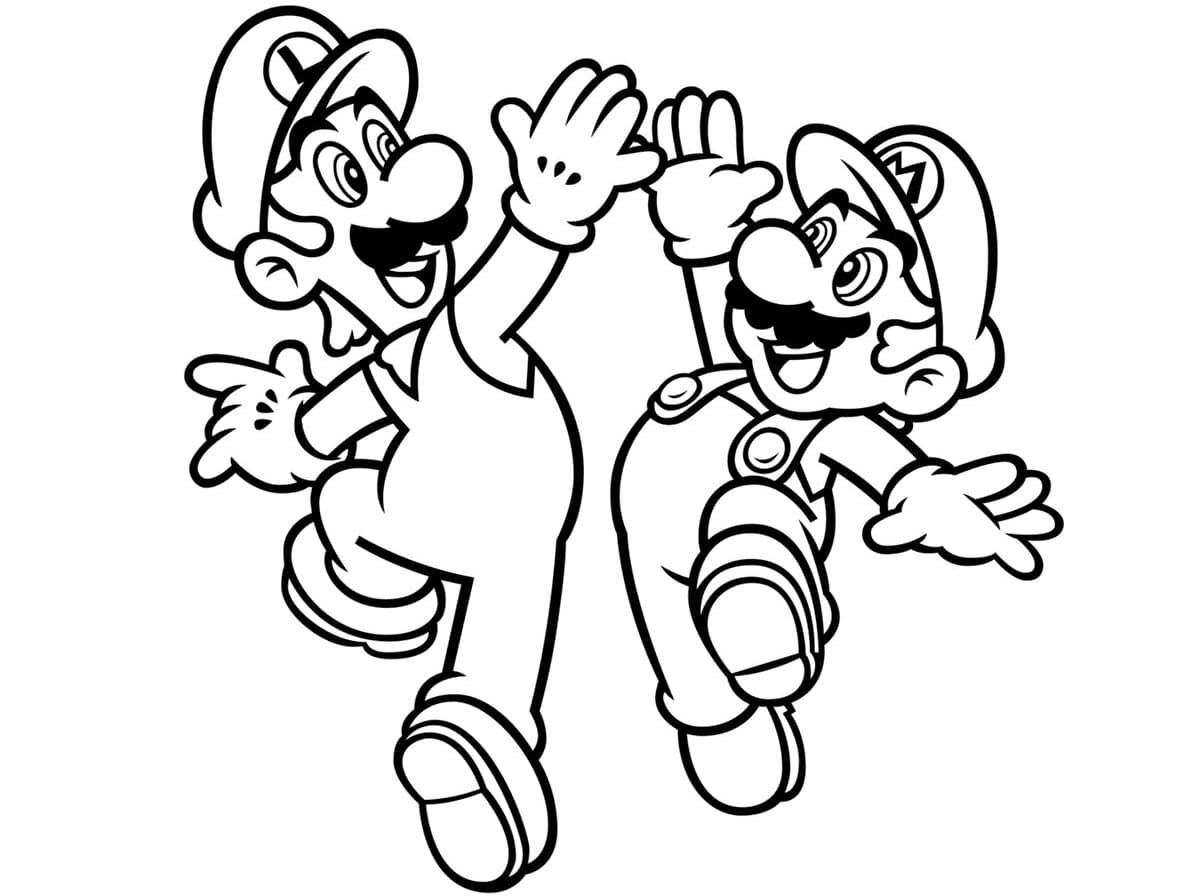 Luigi was close to Mario's side in Mario Bros. He was used in most of the games as the second player, only with a change of color with Mario.
Today, however, he created his characteristics and personality with the withdrawal of the two-player mode from the main Mario series.
The reality is that since the two sequels of Super Mario Bros. (both Japanese and Western), the aim was to offer the player a different experience through Luigi.
Highlighting the increased difficulty in the Japanese SMB 2, the levels were the same, but our hero skated and jumped more than the Nintendo superstar. A couple of features were recovered in New Super Luigi U or Mario Galaxy, among others.
If we make a musical analogy, you could almost say that Luigi is the king of the B-Faces of the platforming experiences starring Mario, but there is one thing that Nintendo was quick to understand.
While the most famous mustache of video games has taken more kisses on the cheek, his brother can boast something even more valuable: a character that makes him more human, more vulnerable, and more enjoyable.
That's why his heroics are so important: Luigi doesn't want trouble. What's more, he'd rather avoid them. However, that doesn't mean he needs help, although he doesn't refuse it either. And he's not willing to leave his own behind either.
Download Mario and Luigi Coloring Pages Pdf