The gingerbread house is a typical Christmas holiday dessert, common in North America and northern European countries.
Today you can get thousands of happiness from our coloring pages. There are free gingerbread coloring pages you can print here. Happy coloring.
Free Gingerbread House Coloring Pages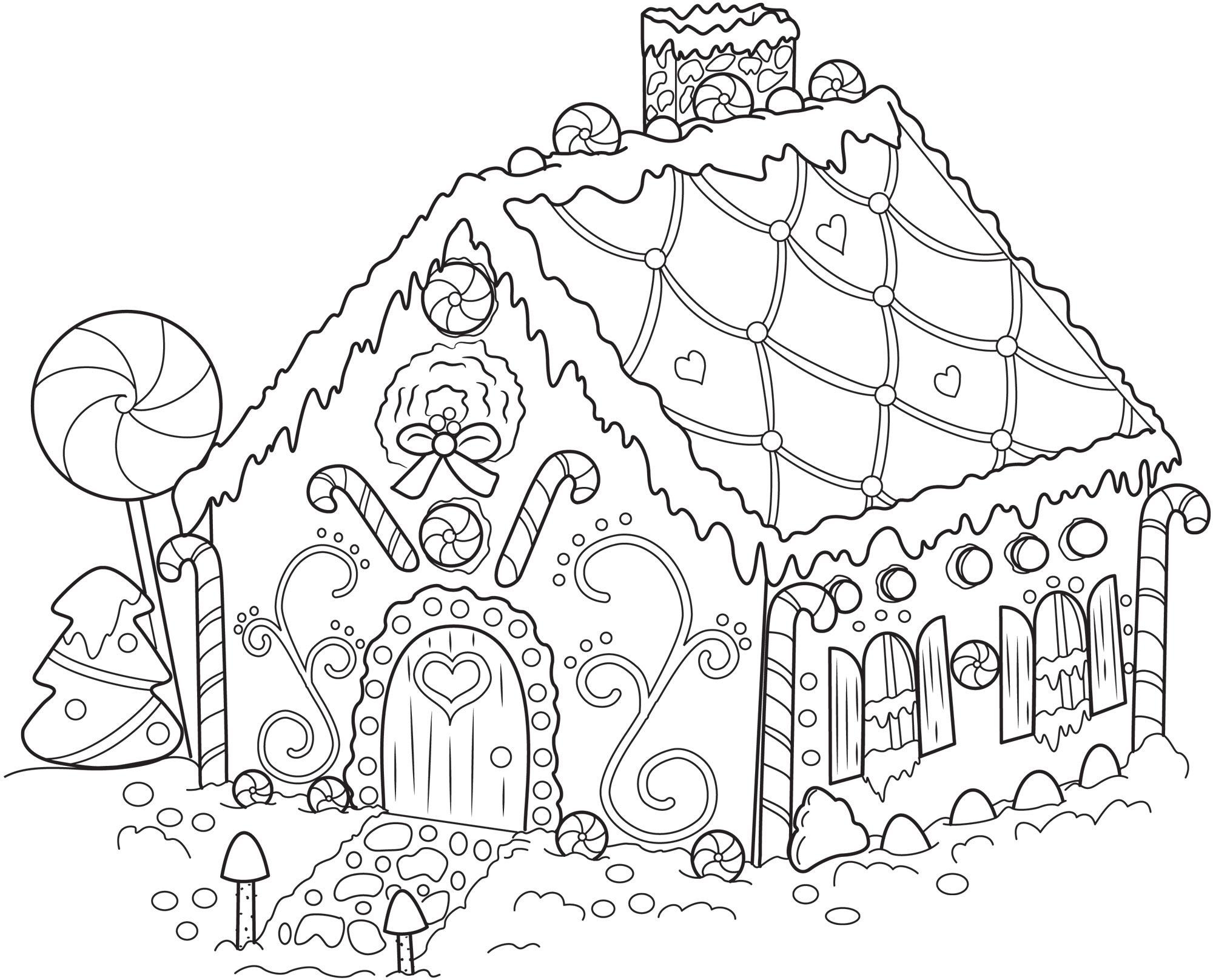 The house is made of a cookie dough very spicy with cinnamon, ginger, cloves, and nutmeg.
Cardamom and star anise can also be added, and royal icing can be used to decorate it to create a fairy-tale snowy house, just like the savoiardi hut.
To make it more scenic then, you can indulge your imagination and create many decorations for the outside, the door, or the facade and make it unique!
A truly surprising and delicious dessert that will cost you a little effort and patience, but that will surely make your children happy!
And if they also love the taste of spicy cookies, prepare together also Lebkuchen, typical Bavarian.
Download Gingerbread House Coloring Pages Pdf