Are you looking for a way to relieve stress and get creative at the same time? Mandalorian coloring pages are the perfect solution! Whether you're a budding artist or just looking to take your mind off of everyday life, these unique designs provide an opportunity to express yourself in an intimate way. With their intricate details and vibrant colors, they'll inspire you to create something truly special. Let's explore what makes mandalorian coloring pages so special and how they can help bring out your inner creativity.
The mandalorian universe is full of fascinating characters, creatures, and locations with intricate details that make them perfect for coloring. From Boba Fett's iconic helmet to Jawas scurrying across Tatooine, each page brings its own beauty to your artistic process. As you color in these designs, you'll be taken on a journey through some of the most beloved places in the Star Wars™ universe. Feel free to add your own personal touches as you go—you may even discover hidden secrets about these characters that only your imagination can unlock!
Mandalorian Coloring Pages Collection
Best of all, mandalorian coloring pages are easy to access and printable for free! So grab your favorite pens or pencils and start exploring this amazing world of art today. Who knows? You may even find yourself exploring more than just the star wars universe! So what are you waiting for? Express yourself today with mandalorian coloring pages – it's time to let your creativity shine!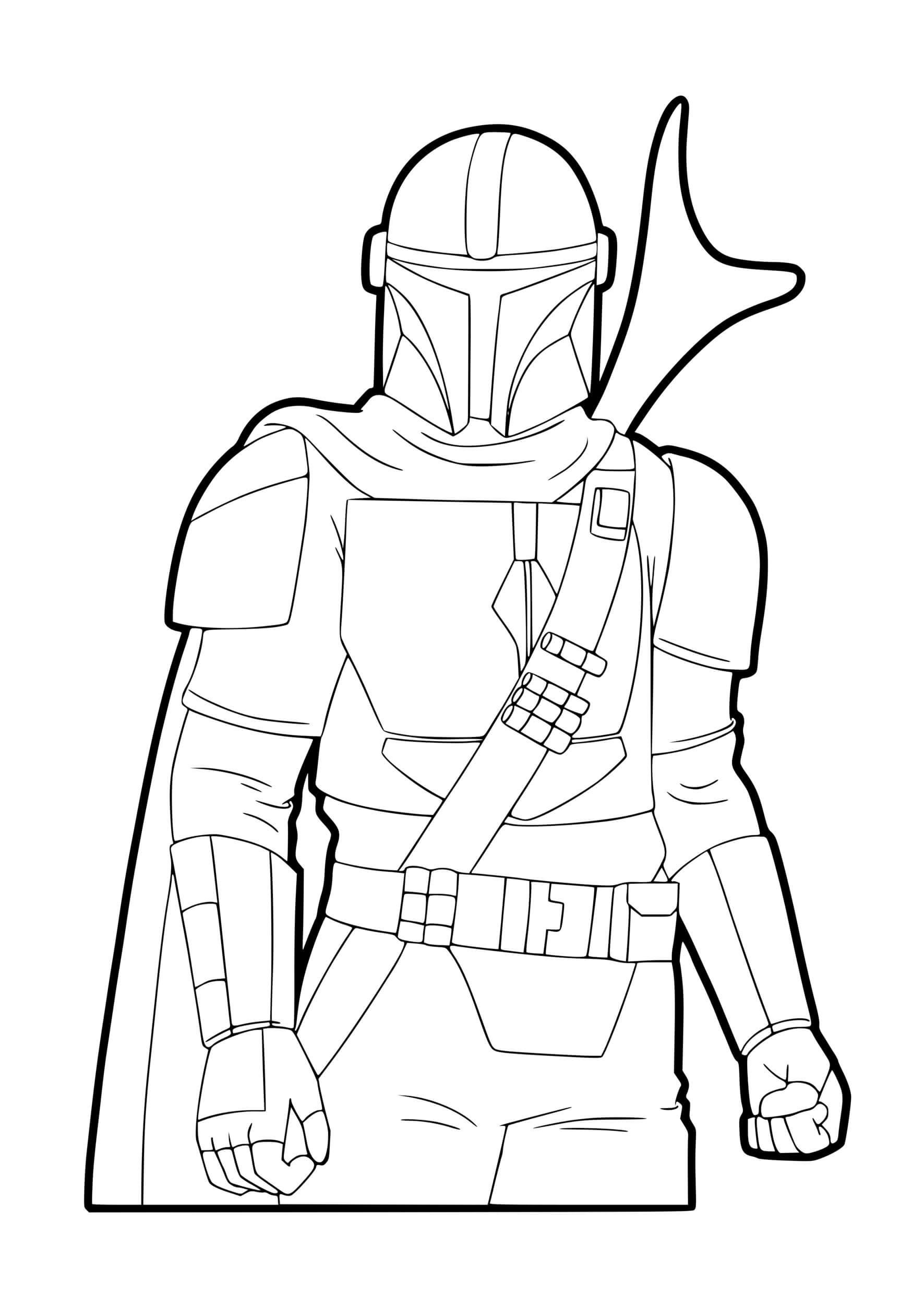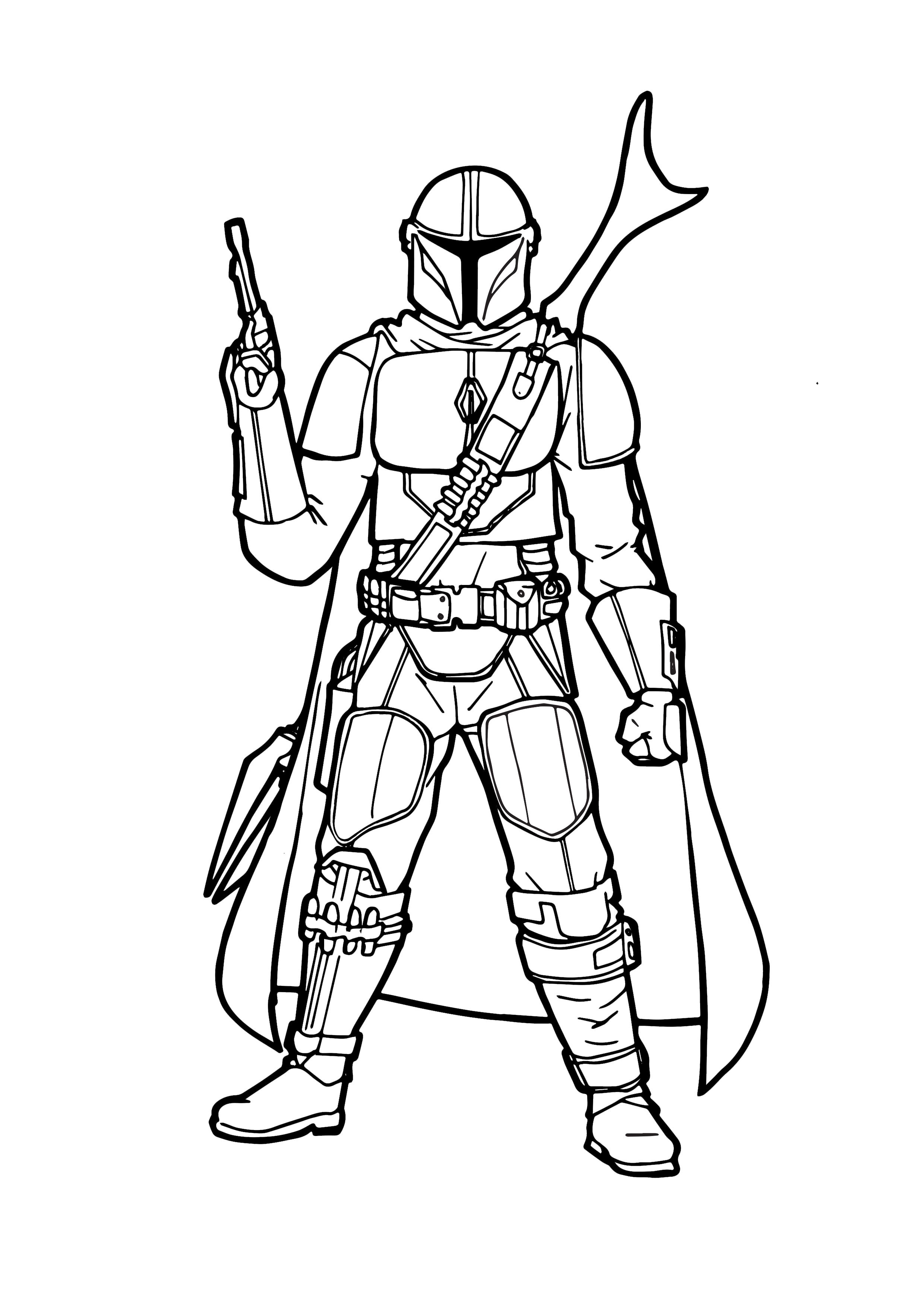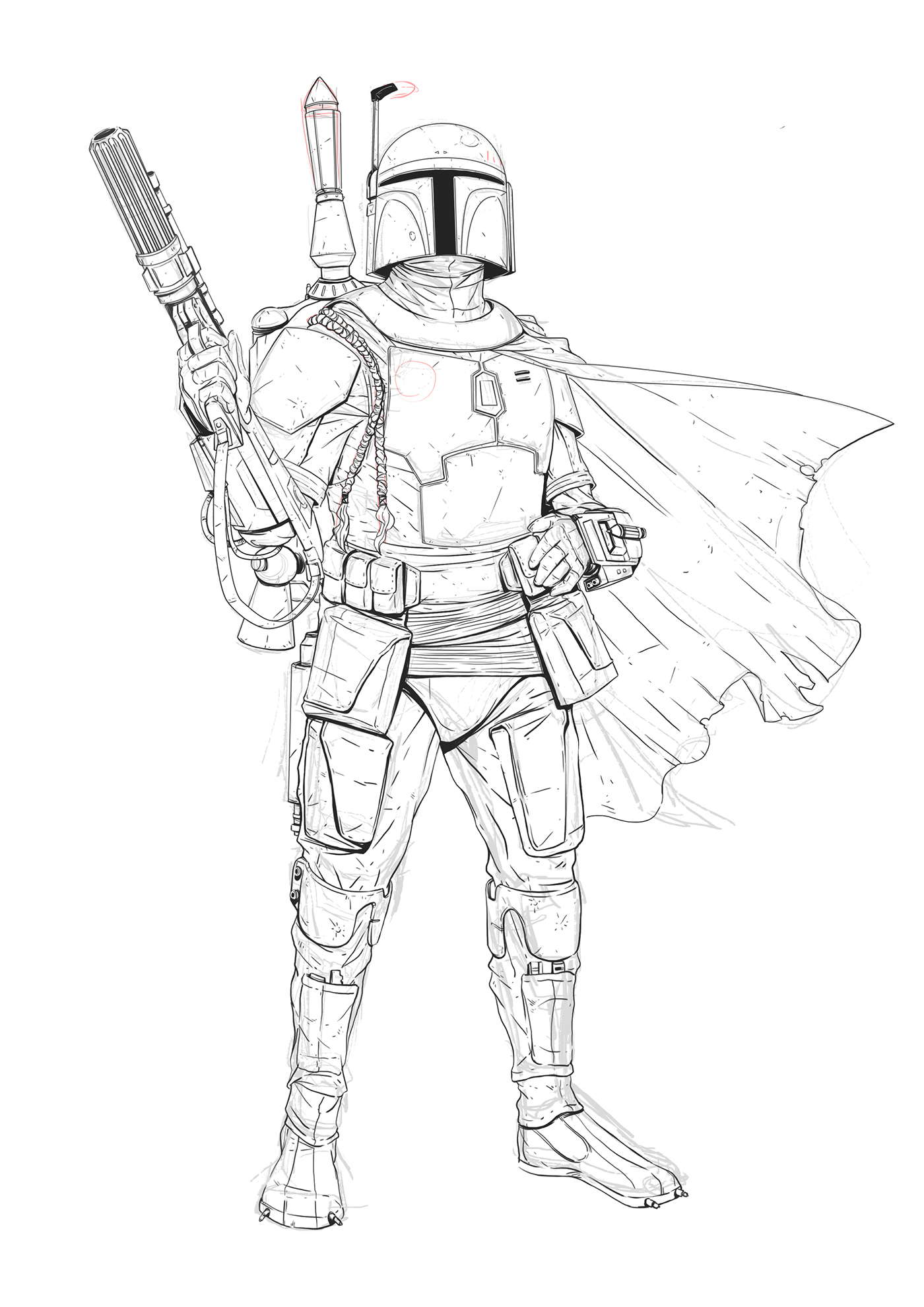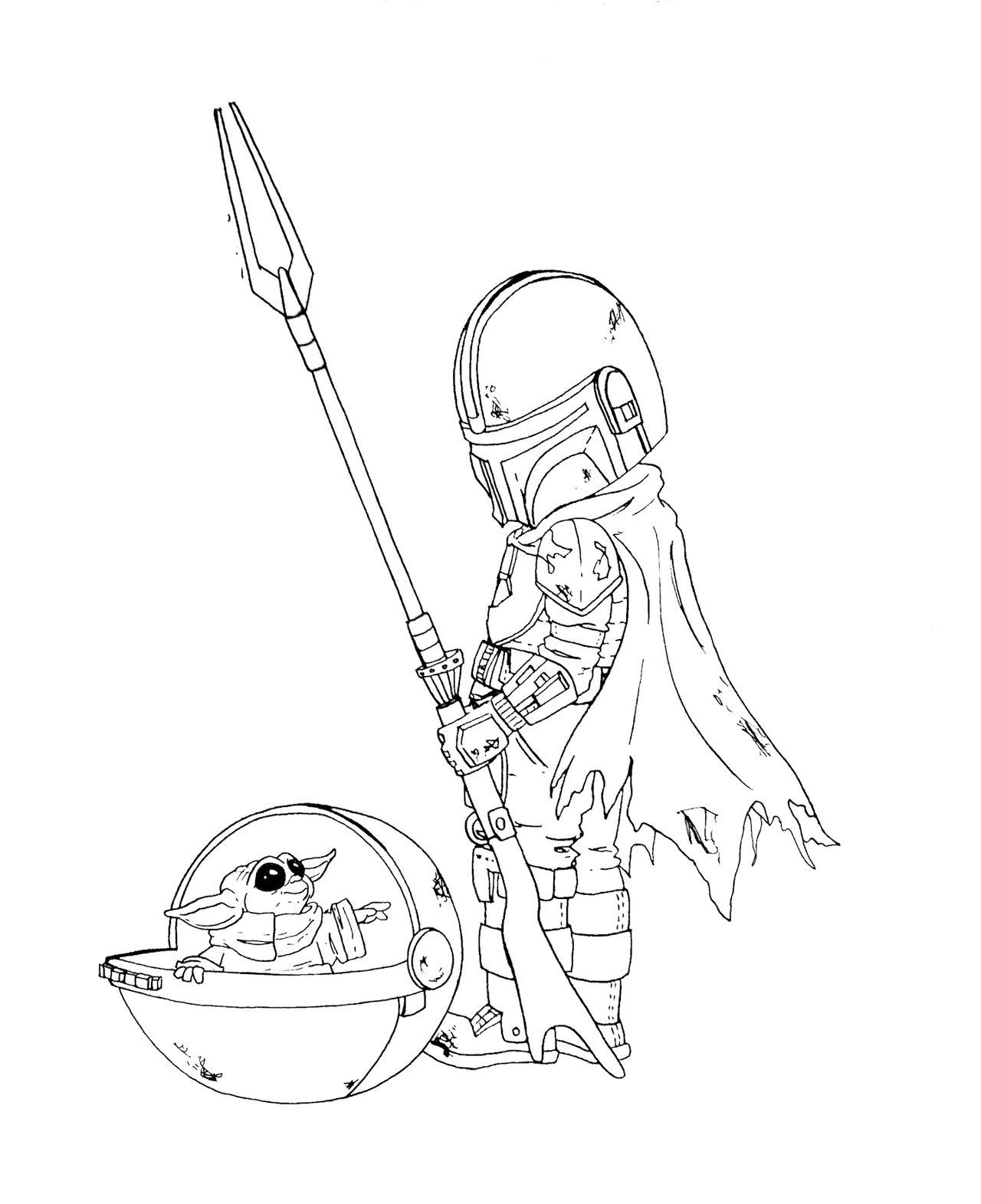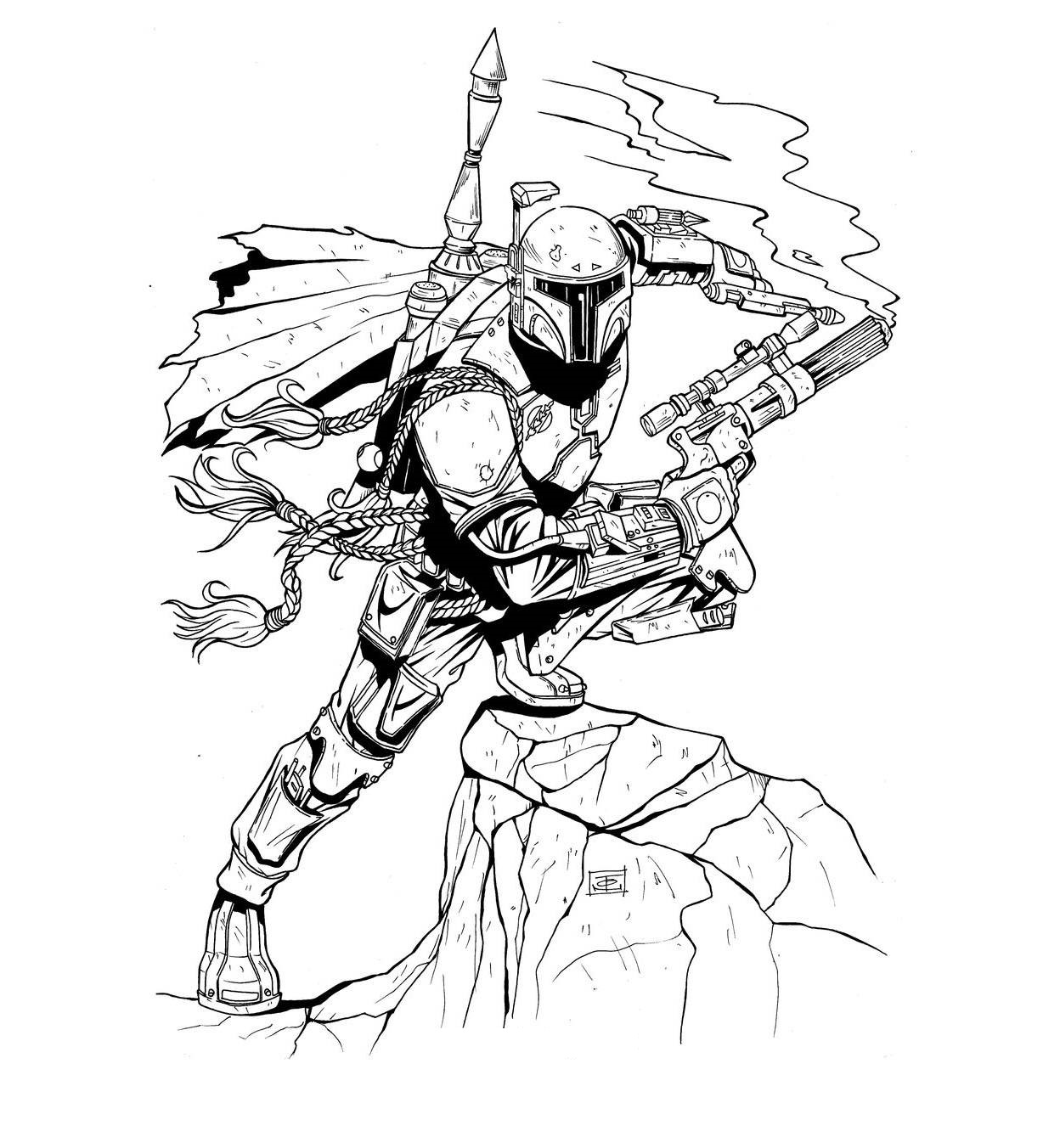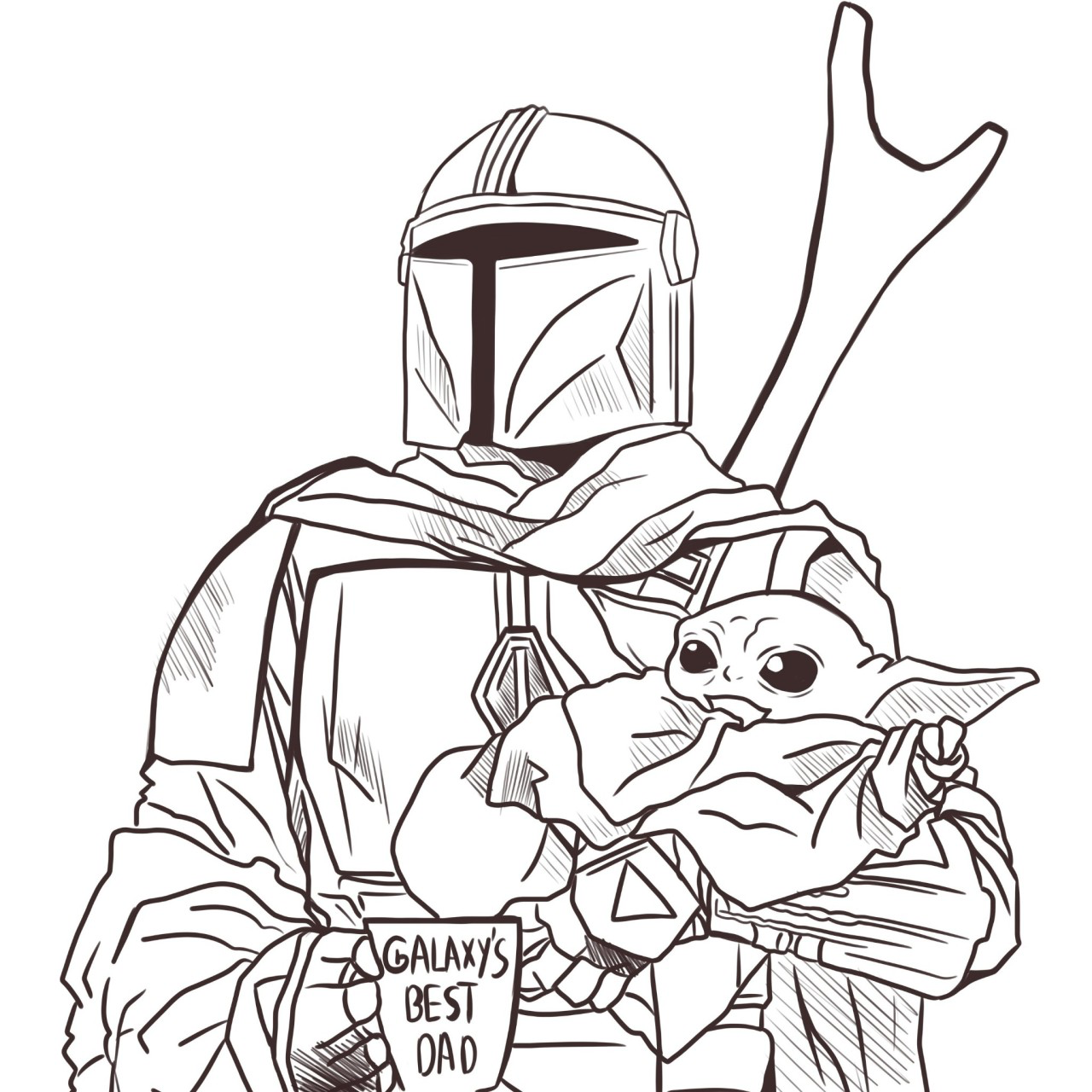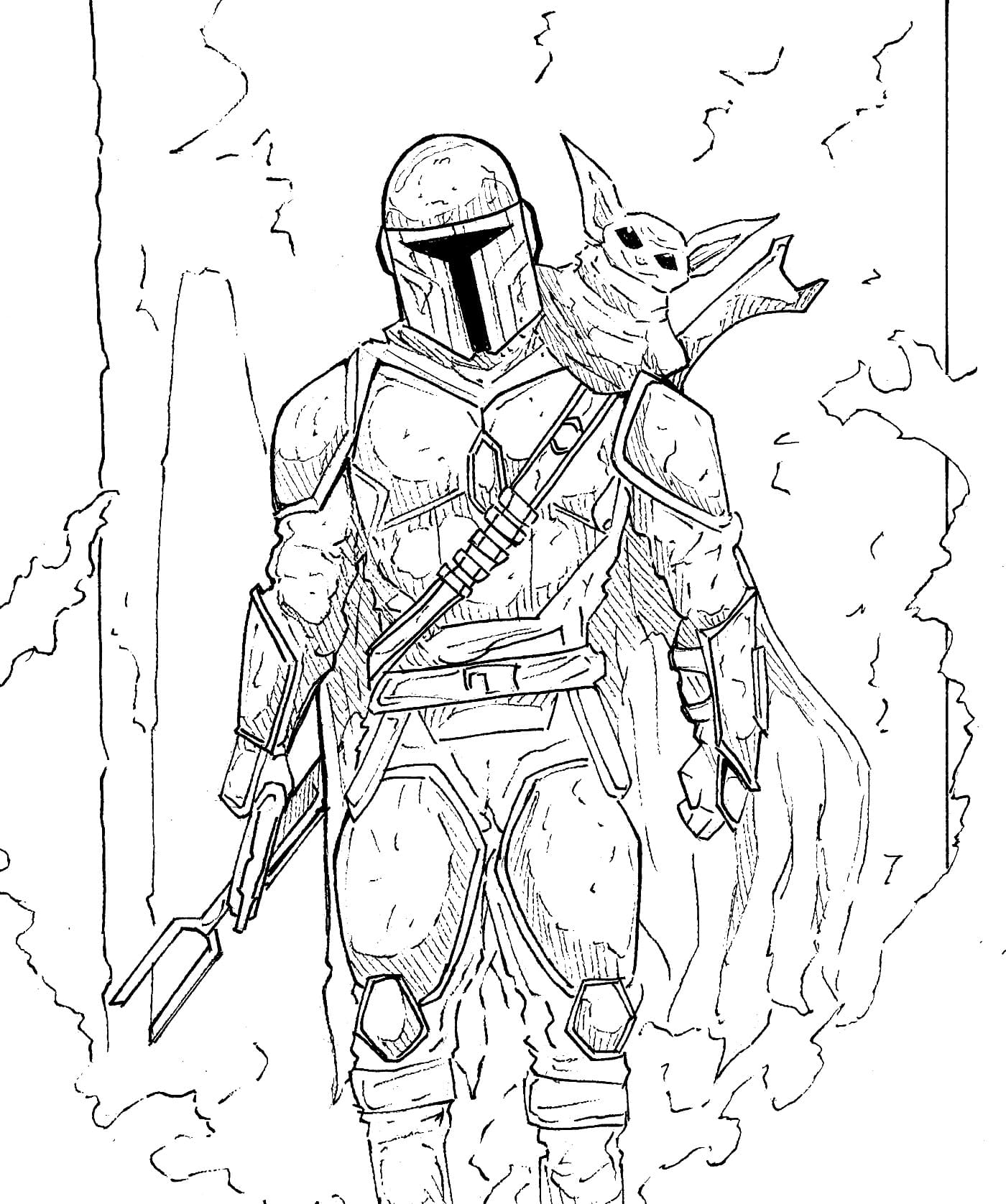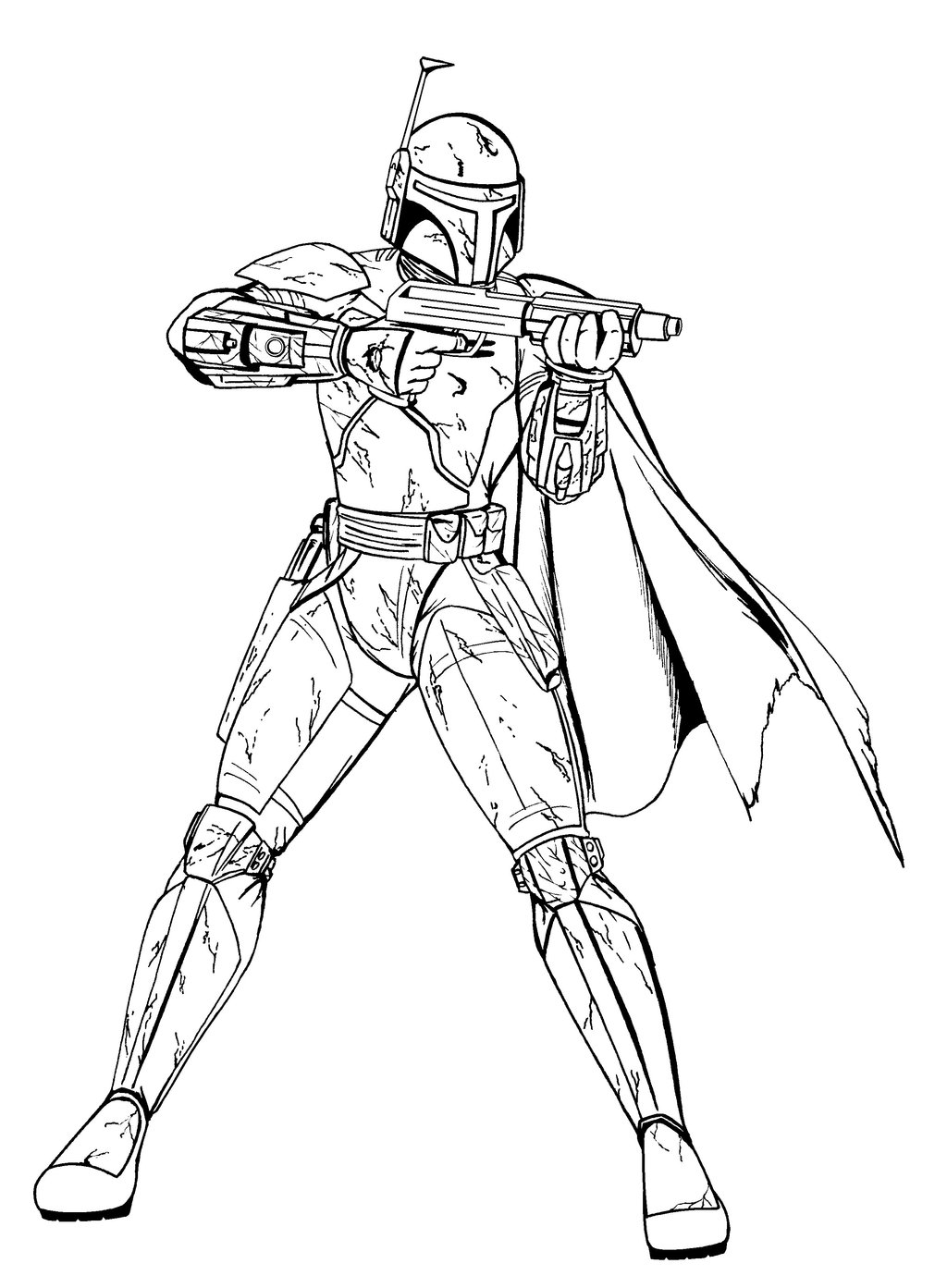 Benefits Of Coloring
Coloring is more than just a fun pastime, it can provide numerous benefits that go far beyond the ability to simply relax. It has been proven to help reduce stress and anxiety, improve focus, enhance creativity and even boost your mood. Coloring mandalorian pages may be one of the best ways to tap into these benefits. Here are 4 ways in which coloring can benefit you:
Stress Relief: Coloring mandalorian designs can help reduce stress and anxiety by providing an outlet for creative expression. By focusing on creating intricate images, you'll be able to take your mind off whatever is causing your stress and give yourself a much-needed break.
Improved Focus: Focusing on creating beautiful images also helps to improve focus and concentration skills. This could come in handy when tackling difficult tasks or studying for exams.
Enhanced Creativity: When coloring mandalorian pages, you will be exposing yourself to new ideas and different styles of art which may inspire further creativity in other areas of your life.
Mood Booster: Not only does coloring relieve stress, but it can also help lift your spirits and make you feel happier overall. Whether you're feeling down or just need a pick-me-up, spending time with colorful mandalorian designs can be just what you need!
Coloring mandalorian pages is a great way to reap many mental health benefits without having to invest too much time or money into it. So why not give it a try? You might find that it's the perfect way for you to unwind and de-stress after a long day!
Tips For Creating Mandalorian Art
Creating Mandalorian art is an enjoyable and rewarding experience. With the right tips and techniques, you can draw mandalorians with ease. Here are some ideas to help you get started with your own Mandalorian art.
The first step in creating Mandalorian art is to decide what type of style you want to use. You can choose from traditional, cartoon-style, or even abstract styles. Once you've chosen your style, the next step is to decide on the colors and shapes that will make up your artwork. Consider the details of each character when selecting colors and shapes that will bring them to life.
When drawing Mandalorians, look for reference images online or in books that can help inspire you. To get started, use basic lines and shapes to create a sketch of the character's outline before adding details. Then add shading and highlights using different shades of color to bring out their features. By paying attention to detail, you can create lifelike Mandalorian characters that will be sure to wow your audience!
If you're feeling overwhelmed by all these steps, don't worry – there are plenty of tutorials available online that show how to draw mandalorians in any style. Whether you want traditional artwork or something more modern, there's a tutorial out there for everyone! With practice and patience, you'll be able to create stunning pieces of Mandalorian art that everyone will enjoy looking at!
Conclusion
Coloring Mandalorian pages is a great way to get creative and have fun. With the downloadable resources available, it's never been easier to create your own Mandalorian art. Not only that, but coloring can have tremendous benefits for your mental wellbeing. By taking some time out of your day to relax and color, you can reduce stress and reap the rewards that come with it.
So why not give it a try? All you need is a few spare minutes and some creativity. To help you get started, here are a few tips: make sure you use bright colors to bring your Mandalorian art to life; experiment with different techniques such as shading or outlining; and don't be afraid to try something new!
There's no better way to express yourself than by creating Mandalorian art through coloring pages. So go ahead, grab your coloring pencils and let your imagination run wild! You never know what beautiful artwork you might create!
Download Mandalorian Coloring Pages Pdf