Are you looking for a way to add some color to your life? If so, deadpool coloring pages are the perfect way to do it! With their vibrant colors, intricate details, and fun characters, these coloring pages are sure to bring a smile to your face. Plus, they're incredibly easy to find and print – all you need is an internet connection and a printer. So why not give them a try?
Deadpool coloring pages are perfect for anyone who loves the Marvel Comics character. While traditional comic book fans may be familiar with him already, his popularity has grown exponentially since he made his big-screen debut in 2016. He's become something of a cult hero; loved by comic book fans and moviegoers alike. And now all of his awesome adventures can be brought to life through the magic of coloring!
Ready to start adding some color? Deadpool coloring pages are just what you need! From epic action scenes featuring the Merc with a Mouth himself, to humorous takes on classic superheroes – there's something for everyone in this collection of amazing artwork. So grab your crayons or colored pencils – it's time for some Deadpool-style fun!
Deadpool Coloring Pages Collection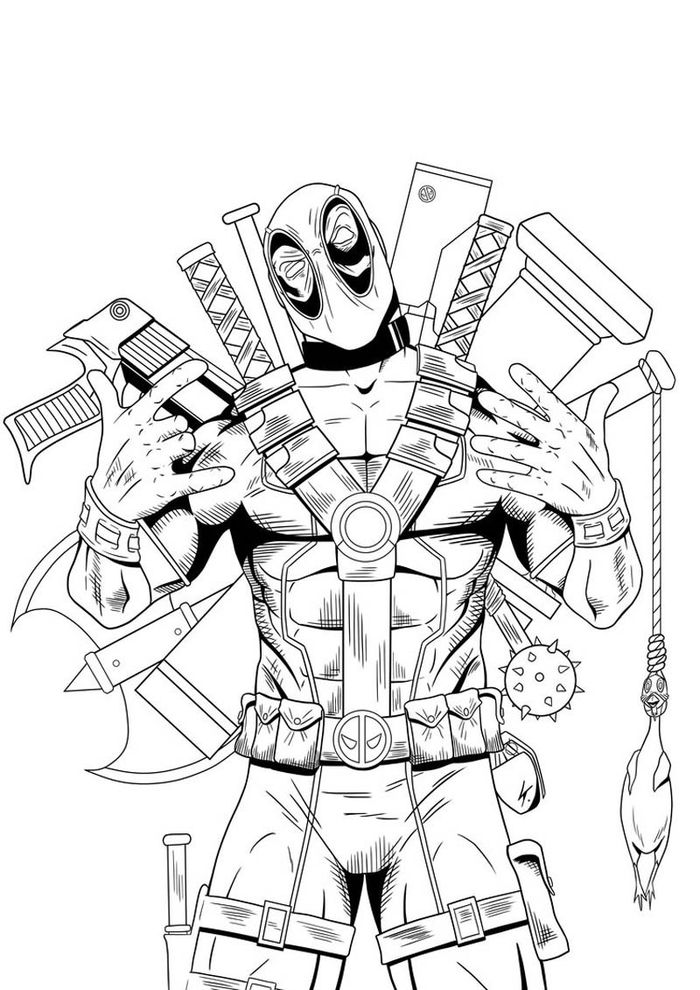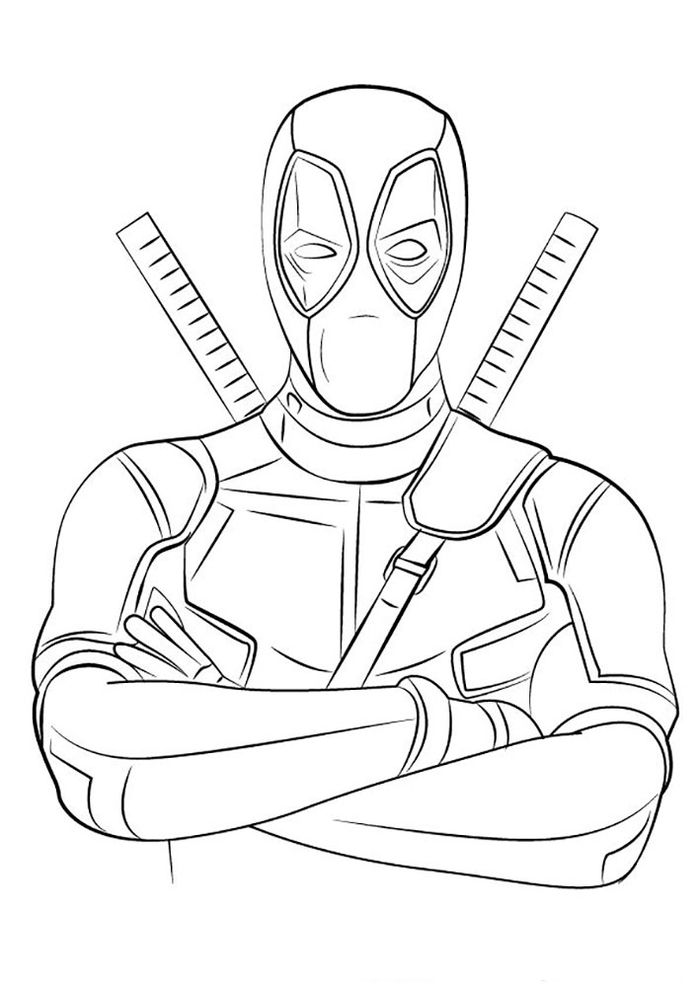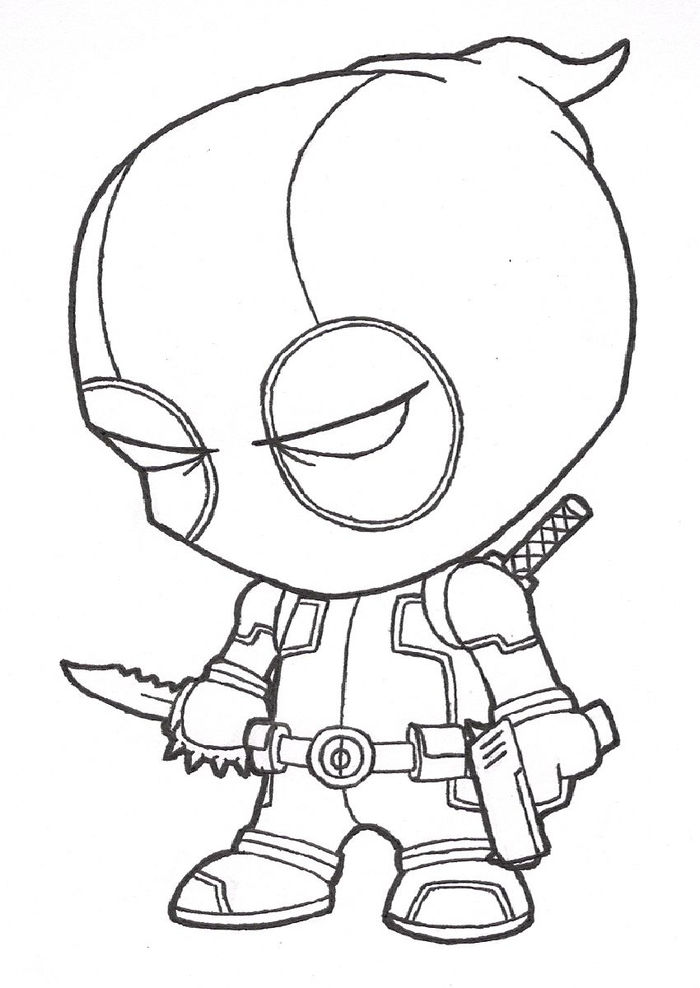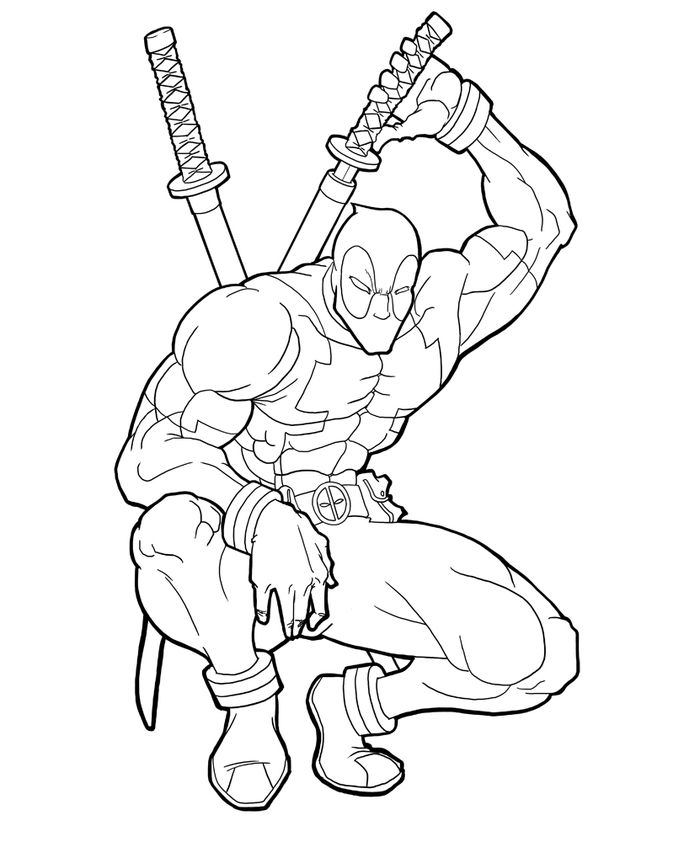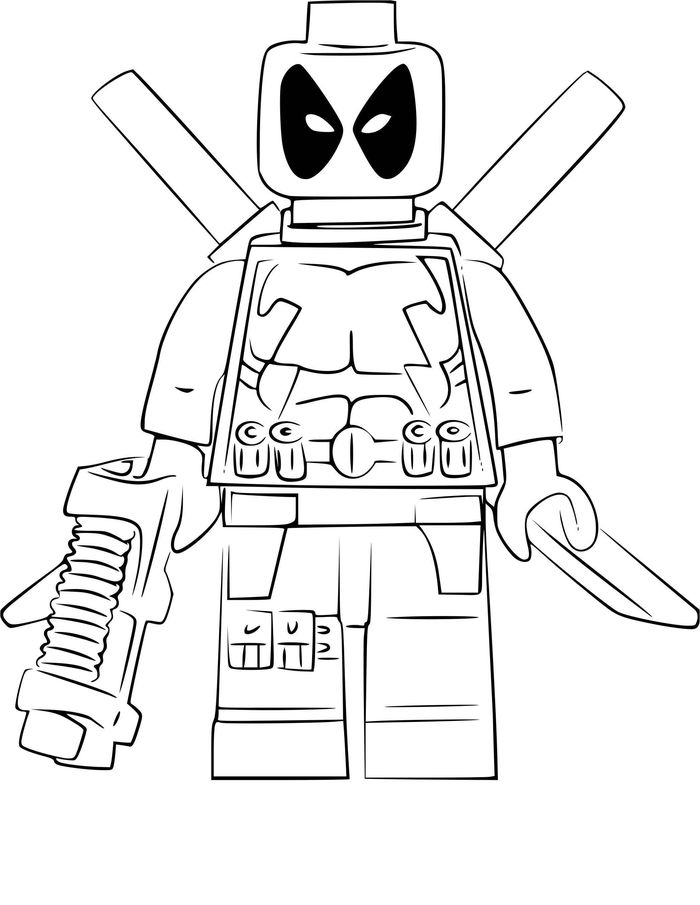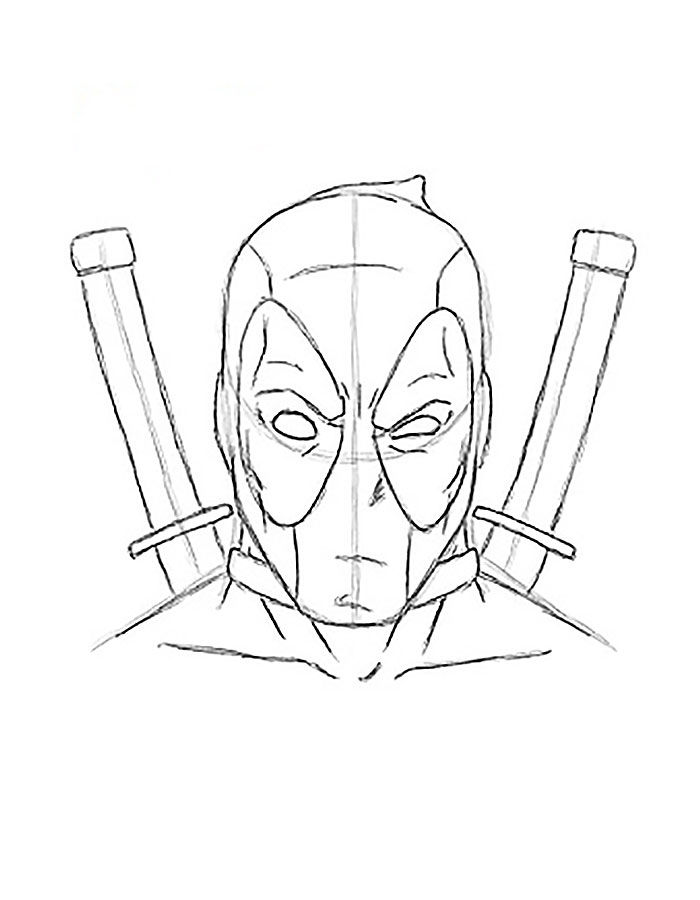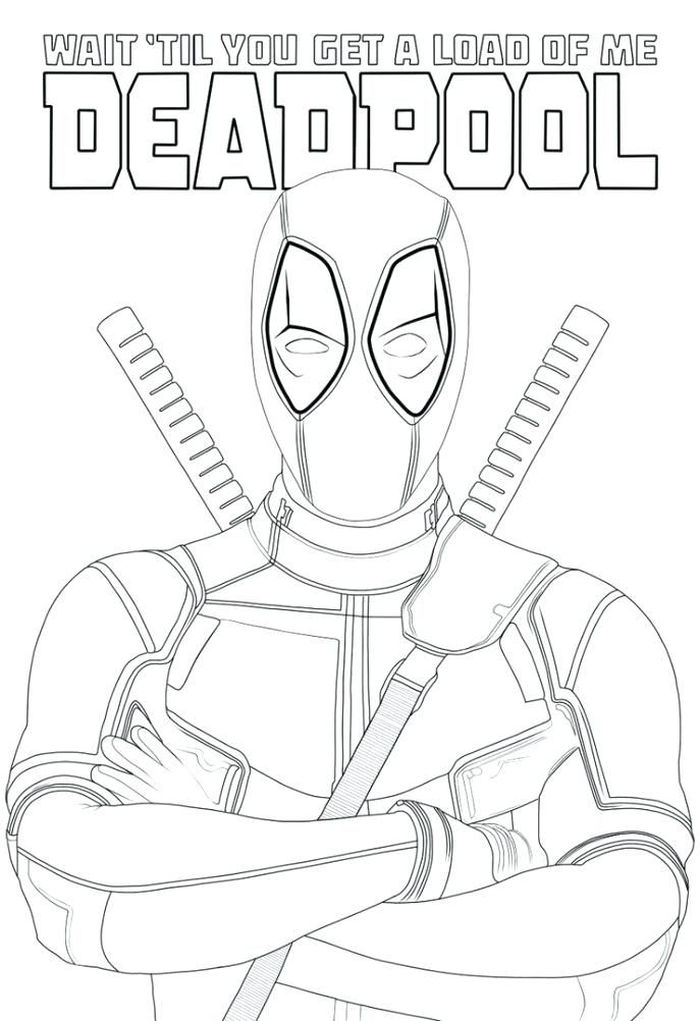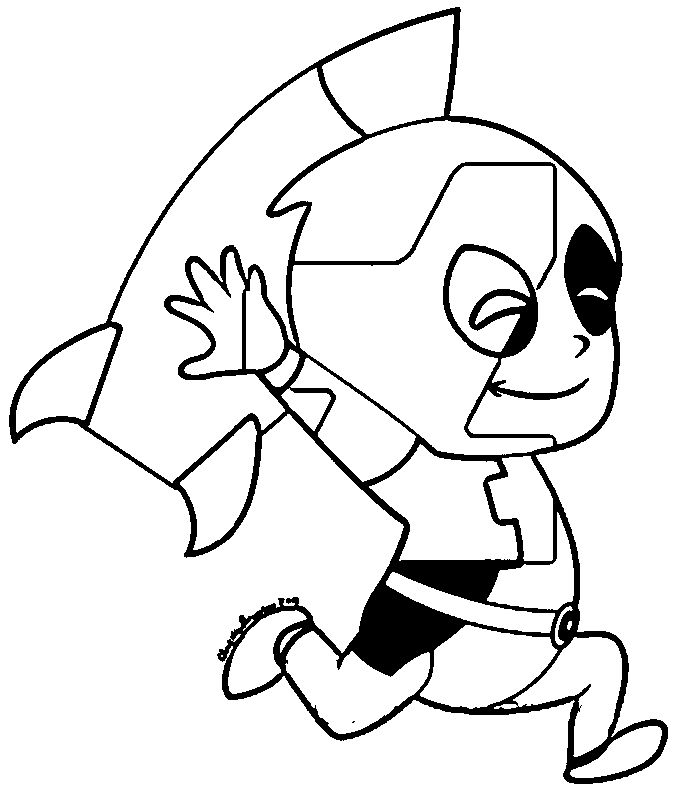 Acquiring Deadpool Coloring Pages
Finding deadpool coloring pages is easy! With just a few clicks of the mouse, you can have access to a range of printable and downloadable coloring pages featuring the beloved character. You don't have to spend any money either, as there are plenty of free options available.
Whether you're looking for something simple or more intricate, there's something to suit all levels of skill. From simple outlines that children can fill in with their own choice of colors, to complex designs that even adults can enjoy. There are even special holiday-themed coloring sheets! So whatever season it is, you'll be sure to find something suitable.
Choosing The Right Color Palette
Choosing the right color palette for your deadpool coloring pages is essential to creating an immersive and professional-looking artwork. Here are a few tips to help you decide:
Look at the subject matter of the page and consider what colors will best represent it. Deadpool is usually associated with bright, vibrant colors, so use these as a starting point.
Consider the overall tone you want to create with your coloring page. Do you want it to be whimsical or serious? Dark or light? Make sure to choose a color scheme that matches this tone.
Don't be afraid to experiment! Try out different combinations of colors and see how they look together on paper before committing to one.
When selecting individual colors for your page, pay attention to their hue, saturation, and brightness levels—this can make all the difference in giving your page a more polished look.
By following these tips, you can ensure that you get the most out of your deadpool coloring pages and create something truly unique!
Tips For Coloring Deadpool Pages
Coloring Deadpool pages is a fun and creative way to bring your favorite Marvel character to life. Whether you're an experienced colorist or just starting out, there are plenty of tips and tricks that'll help you create the perfect page design. Here are some great coloring tips to get you started:
First, it's important to think outside the box when it comes to coloring deadpool pages. Many times, the standard colors used in comics may not be best suited for your project. Try experimenting with unique art techniques such as blending colors or shading in different ways to make your page stand out from the crowd. Additionally, don't be afraid to combine colors together to create different effects. When done correctly, this can really add depth and dimension to your page designs.
Next, consider using a variety of mediums for your Deadpool coloring pages. If you're feeling adventurous, try using markers instead of crayons or colored pencils for more vibrant results. You can also add texture and interest by using specialty paint pens or glitter glue on certain areas of the page. Finally, don't forget about textures! Textured paper or tape can help give your artwork a unique look that will really make it pop off the page!
By following these creative ideas and tips for coloring deadpool pages, you'll be sure to have an amazing piece of art that everyone will love!
Conclusion
I hope this article has helped you understand how to get started with Deadpool coloring pages. With the right color palette and tips, you can create fun and unique designs that you can be proud of. Now it's time to start your coloring journey!
The first step is to acquire some coloring pages featuring Deadpool. You can find them online or in comic book stores, and they come in a variety of sizes and styles. Once you have your pages, it's time to decide on a color palette. Consider selecting colors that match Deadpool's iconic costume or pick a combination of colors that will make your artwork stand out.
Finally, before starting your project, review some tips for coloring these pages. Utilize different brush strokes and experiment with blending colors together. Additionally, if you're feeling extra creative try using markers or colored pencils for more detailed designs! Coloring Deadpool pages is a great way to relax and express yourself artistically at the same time. So don't forget to have fun and enjoy the process!
Download Deadpool Coloring Pages Pdf