You will find a collection of Detroit Pistons coloring pages on this page. The Following images are ready to print. Please choose your desired pictures below and color them.
Detroit Pistons is a basketball team that belongs to the NBA. It has its headquarters in Detroit, Michigan, playing field The Palace of Auburn Hills.
Free Detroit Pistons Coloring Pages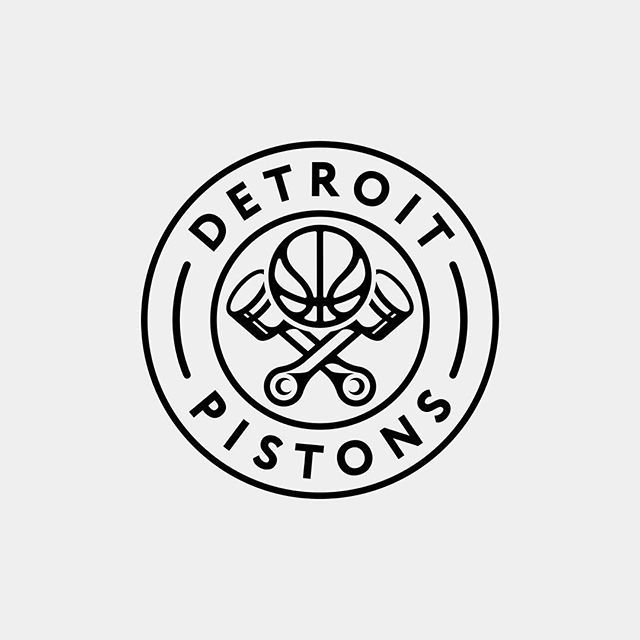 Detroit Pistons started in 1941 playing in the NBL, and in 1948 entered the NBA. Among their results, they accumulated three NBA championships, two NBL championships, 15 division titles, and seven conference titles.
The Detroit Pistons team began its existence with the name of Fort Wayne Zollner Pistons, getting the name from the place where it was located and from the Zollner Corporation factory, which was dedicated to producing pistons for cars and trucks.
When the NBA was created in 1948, the Pistons made it to the finals in 1954 and 1955 but lost both times. In 1957 the Pistons were moved to Detroit and became called Detroit Pistons.
In their first seasons in Detroit, they played in the Detroit Red Wings and then moved to the Cobo Arena, during these seasons, the team did not have good results.
The city of Detroit is experiencing a phase of crucial urban renewal, not least the expansion projects of the Motown Museum and the Innovation Center (sponsored by the University of Michigan).
And it's no coincidence that this moment of creative vitality includes the construction of the Henry Ford Performance Center, the new headquarters of the Detroit Pistons, the city's historic NBA franchise.
It covered over 17,000 square feet. The building is two miles from Little Caesars Arena, the HOK-designed arena where the Pistons play their official games.
In addition, it is adjacent to the William Clay Ford Center for Athletic Medicine, a sports-medical center dedicated to athletes of all levels and disciplines, which from now on will be further integrated with the new facility.
Designed by local firm Rossetti Architecture and opened at the start of the 2019/2020 NBA season, the Performance Center cost $90 million.
A 38-foot-long, glass-encased pedestrian walkway connects it from the inside to the adjacent medical center, while the building, in its full development, features:
Two practice courts with NBA regulation dimensions, side-by-side. Changing room for players, private lounge area, and barbershop. Kitchen and restaurant area for the exclusive use of players. weight room and gym with state-of-the-art facilities.
Meeting room and video room for viewing sessions and study of games. Treatment room with cryogenic therapy and hydrotherapy systems.
Institutional office space for business activities related to the Pistons' sports area. Lounge and restaurant area dedicated to employees, with direct views of the Fisher Building.
Green spaces and internal courtyard, with views over the city. TV production and interview room for the media activities of the franchise. Private and public parking areas, dedicated to the Detroit Pistons and building employees.
Download Detroit Pistons Coloring Pages Pdf