Kawhi Leonard is a basketball player who plays for Los Angeles Clippers. With 2.01 meters tall, he plays at the small forward position.
And today, you can see him in the Kawhi Leonard coloring pages below. You can play with him using your colors. Make him look so cool, happy coloring.
Free Kawhi Leonard Coloring Pages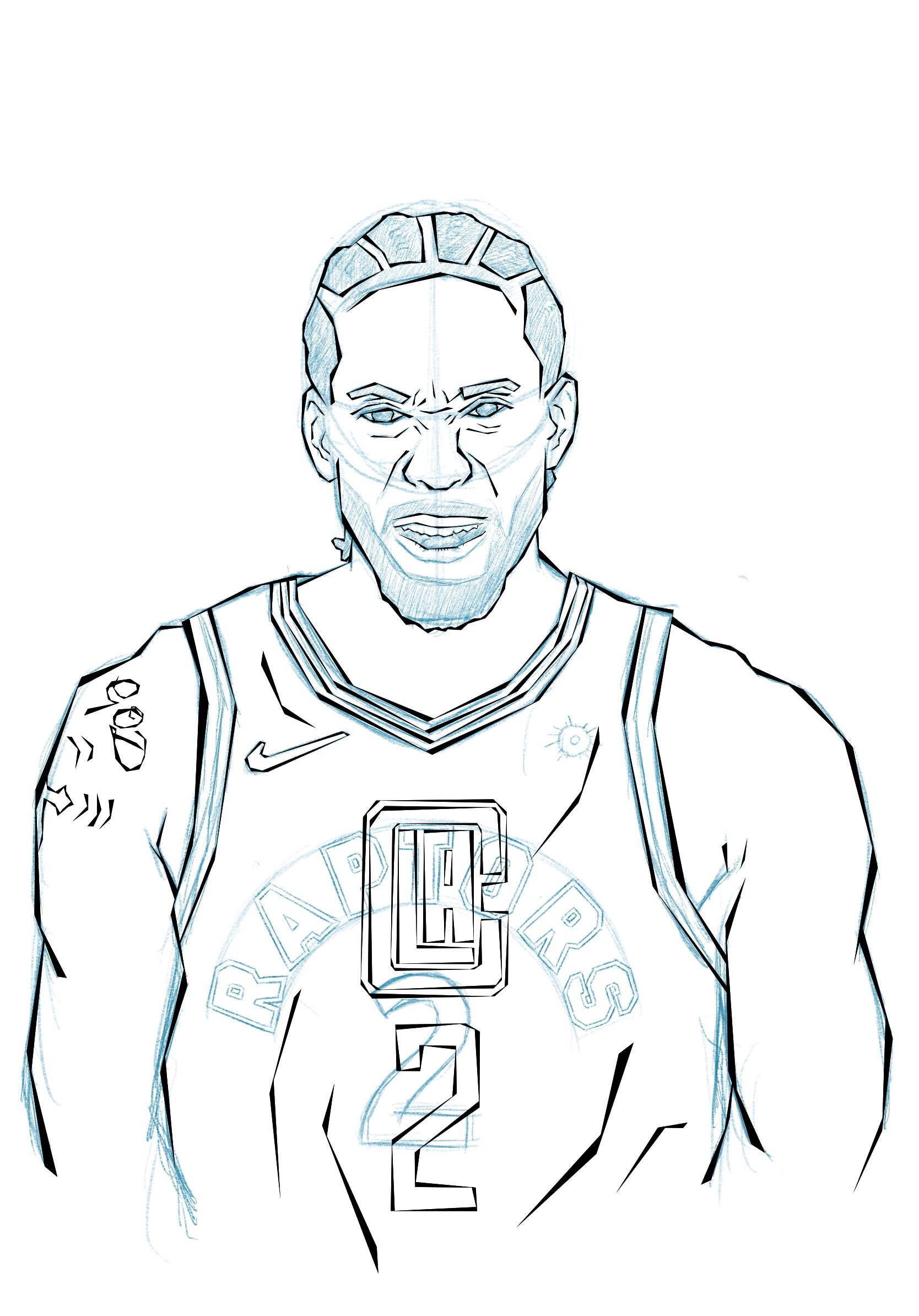 Kawhi Leonard was born in Los Angeles on June 29, 1991. His parents are Mark Leonard and Kim Robertson. Leonard has four older sisters.
The famous soccer player, Stevie Johnson, is his cousin. In 2008, Leonard's father was murdered by unknown assailants while at his car wash facility.
In 2009, Leonard joined San Diego State University and began his amateur career in his freshman year. He joined the university's basketball team, Aztecs, leading them to a 25-9 record and a Mountain West Conference tournament victory.
Leonard won the 2010 MWC Tournament Most Valuable Player title. In his sophomore year, Leonard was named to the All-America Second Team. He forfeited his two seasons in college and entered the 2011 NBA Draft.
In the 2012-2013 season, Leonard was selected to play in the BBVA Rising Stars Challenge, leading the Spurs to the NBA Finals, playing against Miami Heat.
In 2014, Kawhi Leonard was named the Most Valuable Player of the NBA Finals. In April 2015, Leonard was named NBA Defensive Player of the Year.
In January 2016, Kawhi Leonard earned his first All-Star Game selection. He was selected as a starter for the All-Western Conference team.
Leonard became the sixth player in San Antonio Spurs history to be selected as an All-Star starter. In April 2016, he set a new personal record of 33 points in a win over the Toronto Raptors.
In 2016, Leonard was named NBA Defensive Player of the Year for the second consecutive year. He placed second in the voting for Most Valuable Player, behind Stephen Curry.
In January 2017, Leonard set a personal record of 38 points in a loss to the Phoenix Suns. At the 2017 NBA All-Star Game, Leonard was named a starter for the All-Western Conference team.
He again set a new personal record of 41 points in a win over the Cleveland Cavaliers. Leonard became the first San Antonio Spurs player to score at least 30 points in six consecutive games.
Download Kawhi Leonard Coloring Pages Pdf