Arizona Diamondbacks is a professional Major League Baseball team based in Phoenix, Arizona. Now it is here, on this page.
Get Arizona Diamondbacks coloring pages here. These coloring pages are the best images you can color. Print your desired images below and color them. Happy coloring.
Free Arizona Diamondbacks Coloring Pages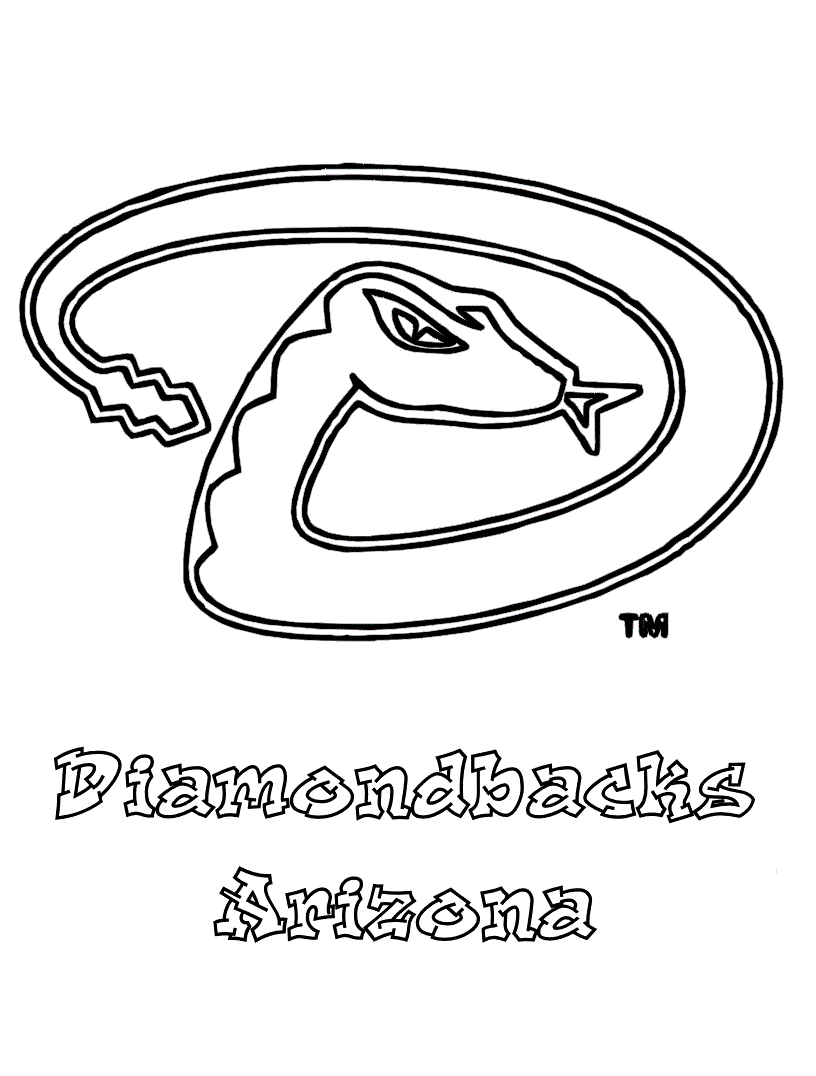 For many years, Phoenix, Arizona, sought to host a Major League Baseball team. The U.S. state has hosted spring training camps since 1946, so the area has been familiar with baseball for decades.
After several attempts to obtain an MLB franchise, the company of Jerry Colangelo – majority owner of the NBA's Phoenix Suns – was granted permission to have a Major League Baseball team in 1995, which would begin to play three years later.
Colangelo was so confident in obtaining such a franchise that he called for a contest among Phoenix fans to name the new team even before winning it.
The winning choice was "Diamondbacks", in honor of the "Western Diamondback" rattlesnake, native to that region and known for injecting large amounts of venom in its bite.
After obtaining the franchise on March 9, 1995, Colangelo decided to name the new team the "Arizona Diamondbacks" instead of the "Phoenix Diamondbacks" to give it more regional roots.
The Diamondbacks became the fastest expansion team to win a World Series since its inception (5 years) by defeating the New York Yankees in 2001 in one of the biggest upsets in Major League history, the franchise's only outright title date.
Download Arizona Diamondbacks Coloring Pages Pdf