Jojo Siwa is a celebrity, dancer, singer, and actress. Her career began in the "Moms in Dance" show. Despite Jojo taking only fifth place in the program, she was remembered by many people.
If you are a Jojo fan, you will like our free Jojo coloring pages. So let's get the images here, then color them as you like. Happy coloring.
Jojo Siwa Coloring Pages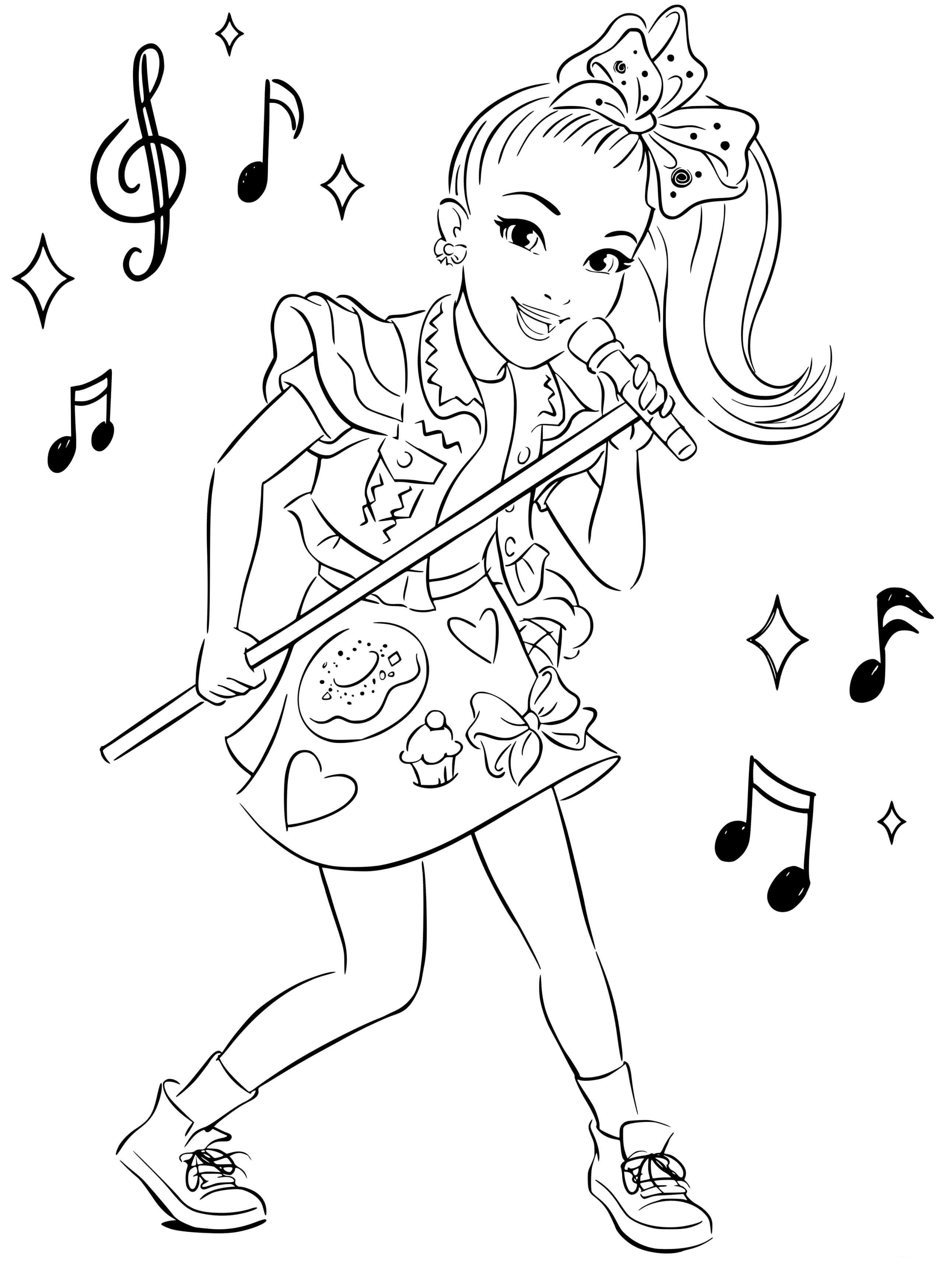 From the age of 5, this super teenager began her foray into the artistic world, specifically in the study of dance. Later on, she would become a dancer, singer, and actress, besides being a very successful YouTuber.
Joelle Joanie Siwa, better known in the art world as Jojo Siwa, was born in Nebraska on May 19, 2003.
Since she was a little girl, she has participated as a student in the Abby Lee Dance Company. Her mother's name is Jessalynn, and she has been a disciplined and unconditional supporter of her daughter Jojo.
Jojo Siwa made her first public performance in a reality show called "The Competition". After having participated, the producers of the TV show "Dance Mom" were able to observe the incredible talent of the girl and decided to leave her for the fifth season of the program to be the replacement of Chloe Lukasiak.
In addition, Jojo Siwa is a YouTuber extraordinaire, which has caused a furor on social media.
Proof of this is that she has accumulated more than 10 million subscribers, and there have been more than 2.5 billion views on her channel "It's Jojo Siwa".
He posts sketches from various sitcoms, blogs, challenges, and other funny and entertaining videos on this YouTube channel.
After Jojo Siwa made it to the final week of Abby's Ultimate Dance Competition, she was cast in Nickelodeon's Inside Voice and Jace Norman.
Download Jojo Siwa Coloring Pages