John Stockton is considered one of the best point guards in basketball history. He is a former American basketball player whose professional career, between 1984 and 2003.
His career was spent with the Utah Jazz of the NBA, the premier professional basketball league in the United States. Now you can see him in the following John Stockton coloring pages.
Free John Stockton Coloring Pages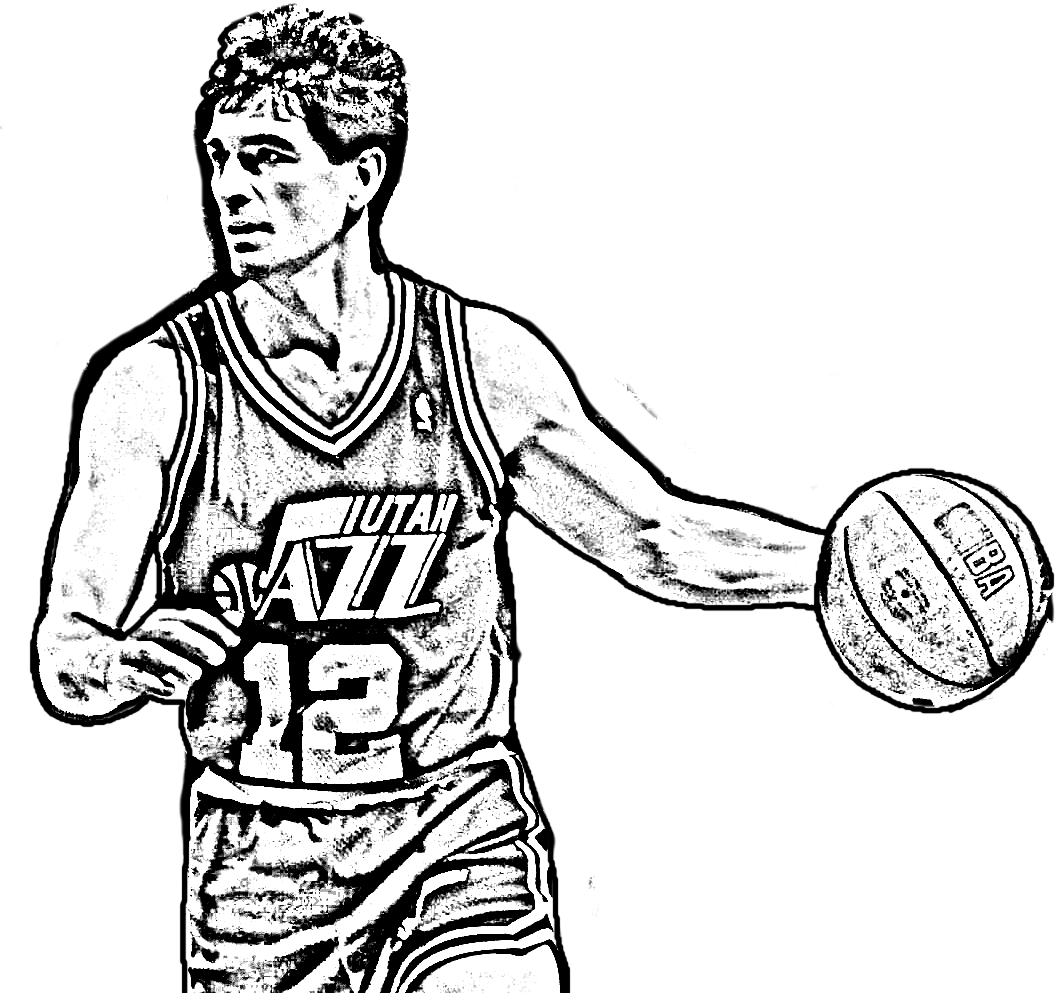 He is regarded as one of basketball's all-time great passers and shooters and recognized for his 19-season career with the Utah Jazz and legendary center Karl Malone.
Stockton missed just 22 games throughout a stellar career with the Jazz from 1984 to 2003, when the team reached its only NBA Finals in 1997 and 1998, losing to Michael Jordan's mighty Chicago Bulls.
In the first round of the 1984 NBA draft, he was selected by the Utah Jazz with the 16th overall pick. Although most Utah fans did not appreciate his selection, John Stockton had to prove himself in the games that followed.
Quickly proving himself an asset to the team for many years, his record-setting performance in the 1995 game against the Denver Nuggets in Salt Lake City put him on a whole different level.
In the game, Stockton surpassed Magic Johnson's career assist record of 9,921 in setting a new record of 9,927 with just 6:22 remaining in the game.
Impressively, while Magic Johnson accomplished his feat in his 874th game, Stockton accomplished his in his 860th game.
He and teammate Malone formed a formidable duo throughout his time with the Utah Jazz.
The two played 1,412 regular seasons, and most of the assists Stockton recorded throughout his career were due to Malon's passes to him.
On May 2, 2003, the NBA and diehard fans received the news that he was retiring from professional basketball.
He has been named one of the greatest players to win an NBA championship title and, in 2010, was inducted into the Naismith Memorial Basketball Hall of Fame.
Download John Stockton Coloring Pages Pdf