Hello there, here are the printable Detroit Tigers coloring pages. Thankfully, you can use many colors to make them look great. Just choose your desired images below and have fun.
Detroit Tigers is a Baseball team founded in 1894 as part of the old Western League, which in 1901 was converted into the American League and considered the second major league and the National League.
Free Detroit Tigers Coloring Pages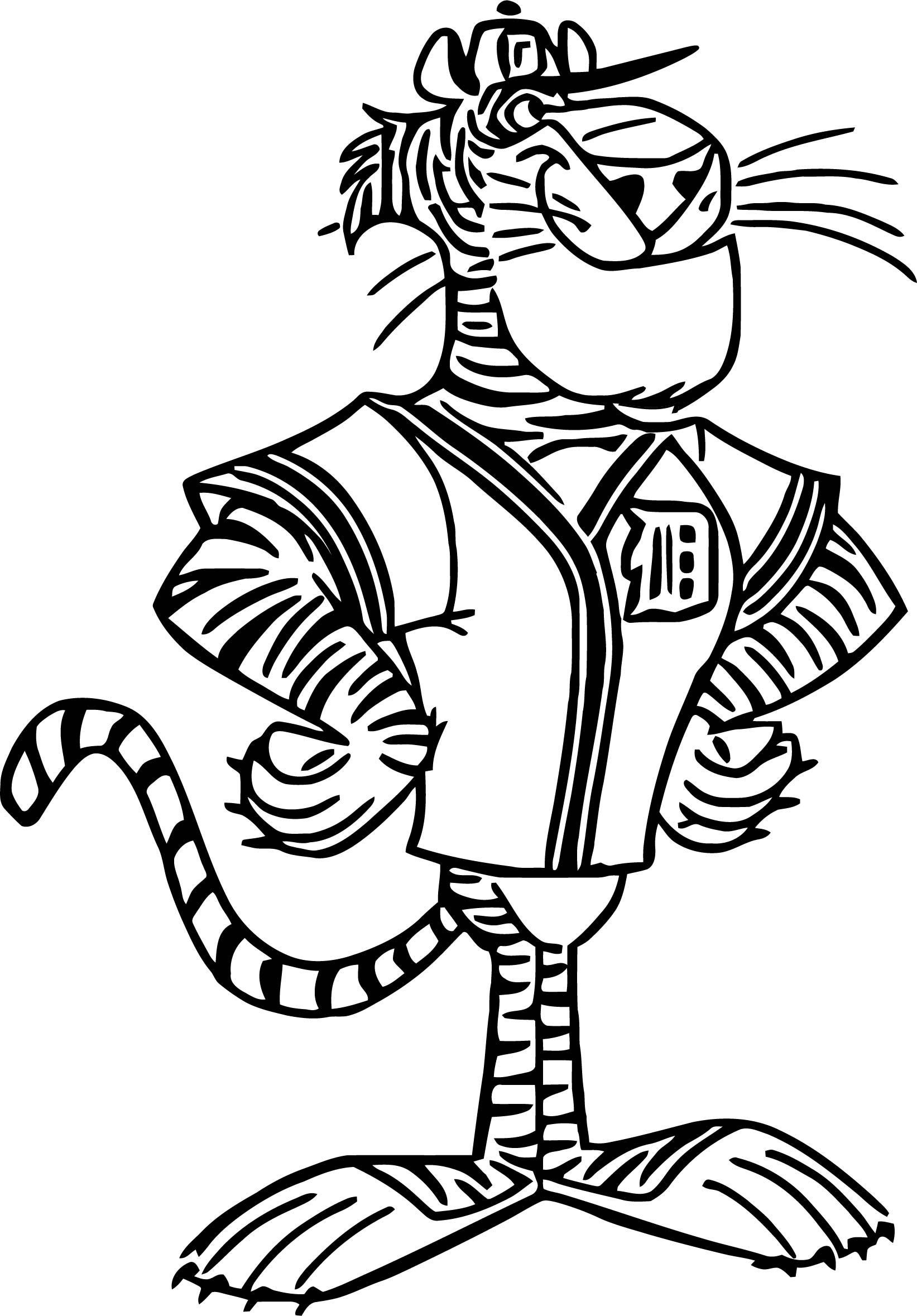 Along with Boston, Cleveland, and Chicago, the team is one of the four teams of the young circuit that still reside in the city in which they started playing. 
The Tigers played for two years at Boulevard Park (1894-1895). They then moved to Bennetts Park.
In 1912, the team moved to Tiger Stadium, the park where they played for the rest of the 20th century. It reached a capacity of more than 52,000 fans. In 2000, they opened Comerica Park.
The franchise got its name somewhat naturally. The local press first called the Detroit Tigers during their inaugural game at Bennett Park on April 13, 1896.
But there are other versions of the origin of the name. One legend refers to a sports observer comparing the 1901 team's victory to the ferocity of its alma mater club, the Princeton Tigers.
The baseball team was named to pay tribute to the 425th Infantry Regiment of the National Guard, which fought in the Civil War and the Spanish-American War and was known as "The Tigers."
The Detroit Tigers logo with the Old English "D" is one of the most iconic logos in baseball history. Despite that, at first, the letter looked a little different. However, it represented the city of Detroit.
For more than a century, the team has had eighteen changes to its logo, including twelve different "D" letters.
The current logo features a modified Old English navy blue "D" with horizontal accents taking the place of the second vertical line. It looks modernistic and visually resembles the fangs of a tiger with its mouth open.
Although the franchise always stays in Detroit, it had many owners, 13 to be precise. Its first owner was George Vanderbeck, who founded the club and ran it until 1900.
After that, the team was owned by D. Burns (1901-1902), Samuel Angus (1902-1903), Bill Yawkey (1903-1908), Bill Yawkey, and Frank Navin (1908-1919), Frank Navin as a sole owner (1919-1935).
After Frank Navin's death, the team was controlled by Walter Briggs Sr. and Walter Briggs Jr. (1935-1952 and 1952-1956, respectively), Fred Knorr and John Fetzer (1956-1961), John Fetzer as the sole owner (1961 -1983).
In late 1983, the franchise was sold to Tom Monaghan for $53 million. In 1992, the Detroit Tigers were bought by Mike Ilitch, the club owner, until 2017. Since 2018, the club has been owned by the Ilitch family trust.
Download Detroit Tigers Coloring Pages Pdf