Hello, are you a basketball fan? Do you look for fantastic images to color? Here are the printable Dallas Maverick coloring pages. Get the picture you want to color below and color them.
The Dallas Mavericks Club was founded in 1980 in Dallas, Texas. Since its inception, the team has been based in Dallas.
Free Dallas Maverick Coloring Pages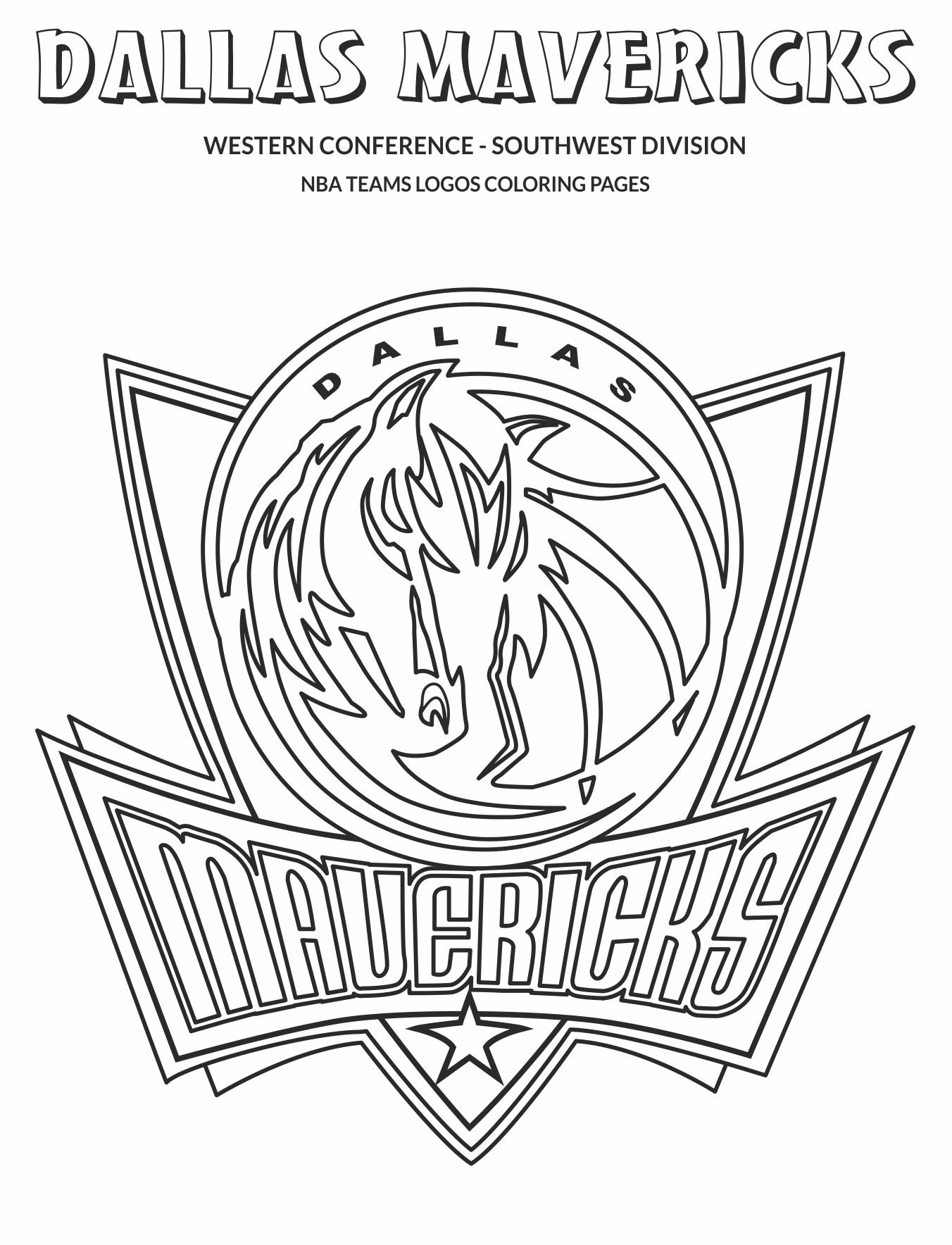 Throughout the history of its existence, the players have never moved elsewhere. In 1980, during the NBA All-Star Game, the league owners voted to create and accept a new team in the National Basketball Association.
The fans chose the name Mavericks. The final choice was made between Dallas Express, Wranglers, and Mavericks. As a result, the last option received the most support from voters.
A group of 41 people who nominated their local team as the Mavericks received some tickets to the opening game as a reward. One of the lucky ones, Carla Springer, said the team name fully reflected the "independent, bright, catchy style of the people of Dallas."
The name Mavericks and the nickname Cowboys are associated with the American comedy series of the Western genre called Maverick.
It ran on television screens in the United States from 1957 to 1962. Actor James Garner, who played Bret Maverick, the main character in the series, was one of the club's co-owners.
The evolution of the Maverick concept is no less impressive than the 2011 Dallas Championship.
The term originated with Samuel Maverick, a Texas landowner and one of the Texas Declaration of Independence signers. The farmer's dissent was that he refused to stamp his cattle.
Historians explain this decision as a lack of interest in ranching rather than humanistic or innovative reasons. Soon, people began to call unbranded cattle nonconformists.
In addition, this name was given to independent people who wandered through the prairies.
Download Dallas Maverick Coloring Pages Pdf