Borussia Dortmund is a soccer club from Germany, from the city of Dortmund in North Rhine-Westphalia. It was founded on December 19, 1909, plays in the Bundesliga.
Now, you can get the club drawings here. Here are the printable Borussia Dortmund coloring pages. These coloring pages are the best images we have collected. Happy coloring.
Free Borussia Dortmund Coloring Pages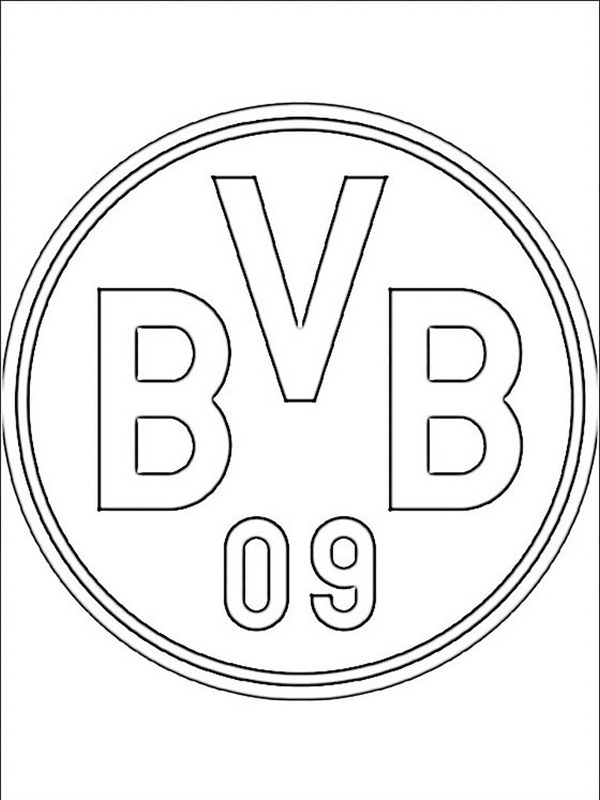 Borussia Dortmund was founded at the end of 1909, as the club name "09" indicates, and is one of the best German clubs.
It was founded spontaneously by a group of young workers from Dortmund's steel mills and mines.
Borussia, the Latin name for Prussia, was also the name of the local beer much admired by the founders. The term was therefore chosen to baptize the club.
Having become a leading team in the 1930s, BVB had to start from scratch at the end of the Second World War like so many others in Germany.
Borussia fought for the title for almost a decade, winning the German championship for the first time in 1956 and then repeating the feat the following year.
In 1963, Borussia won the title again, and in 1964, the club inaugurated the modern, professional format of the Bundesliga (a single-team league) as the defending champion.
That same year BVB played in their first-ever Champions League semi-final but lost to Inter Milan.
Its home stadium is the Signal Iduna Park, which has a capacity of 80,720 spectators and is of the elite category. According to UEFA, it is the largest in Germany. The club's motto is "Echte Liebe", which means "True Love" in English.
The frame is even more straightforward in the current logo than in the previous one: it consists of a single black line. But above the circle, two yellow five-pointed stars have appeared, which were added in honor of the next title.
Download Borussia Dortmund Coloring Pages Pdf