The tiger, whose scientific name is Panthera tigris, is a large animal species. The male tiger is almost three meters long from the snout to the tail's tip and weighs about 200 kgs. In contrast, the female tiger is about 2.7 meters long and weighs about 140 kgs.
The fully grown male is distinguished from the female by the long hairs on its cheeks in addition to size.
Tigers are capable of swimming and love the water. Some tigers have been known to swim more than five kilometers without stopping.
Its coat, which shimmers in the sunlight, varies from yellowish-brown to orange-red, with black stripes on its body and white spots above its amber eyes.
In contrast to the animal's general coloration are its white parts: the belly, the throat, and the inner side of the limbs.
It is a powerful animal that can drag animal carcasses weighing 225 kilograms or more. It has an extraordinary jumping ability and can cover a distance of almost five meters in a single leap.
Tiger Coloring Pages
See our tiger coloring sheet's collection below. Also, you can download PDF printable in the bottom of this post.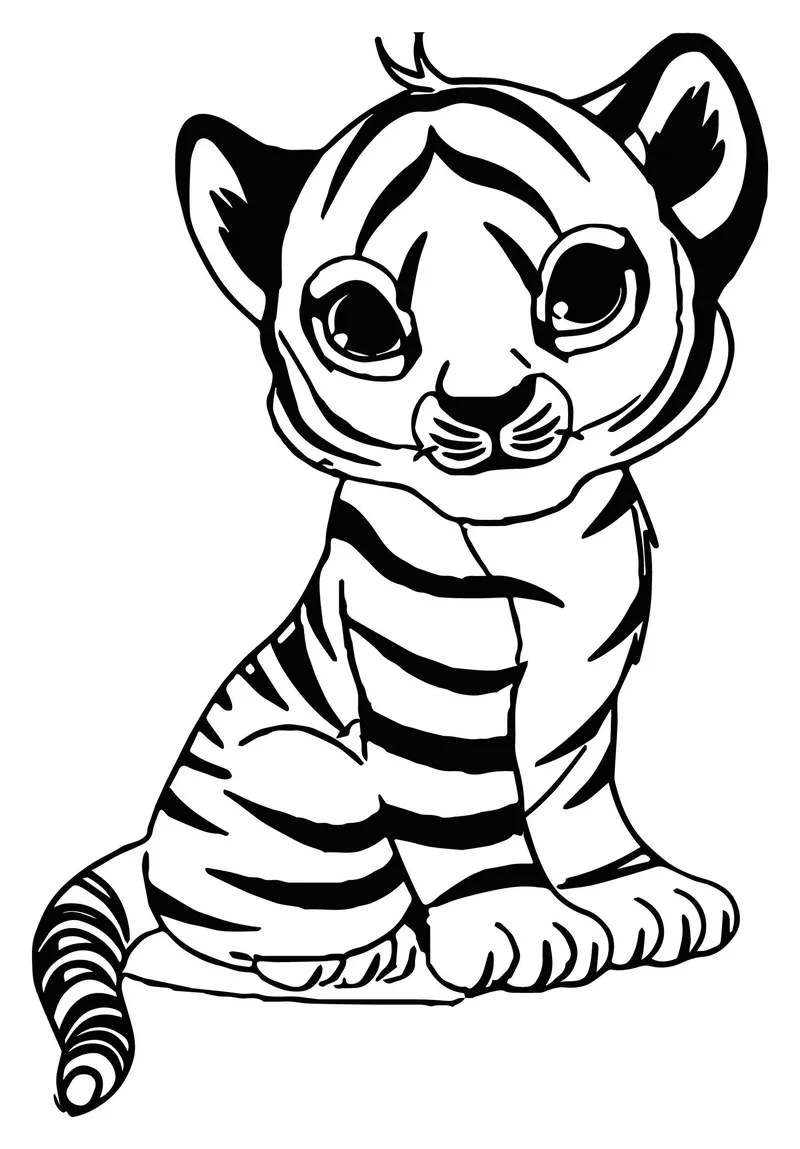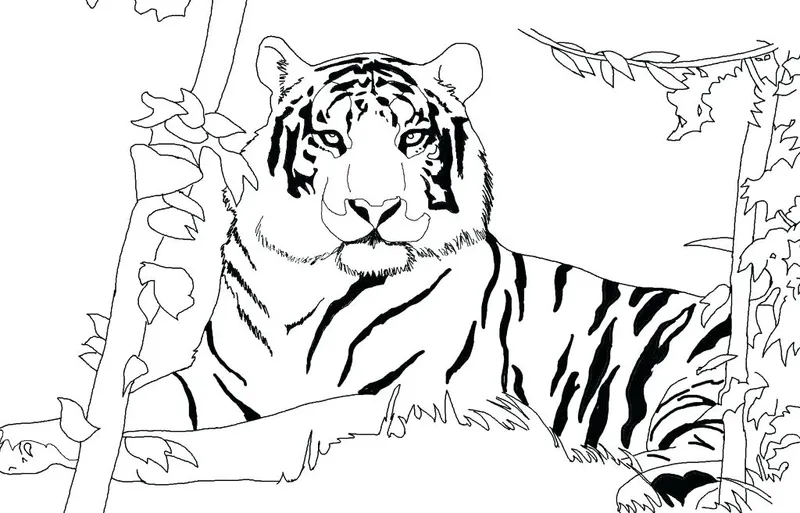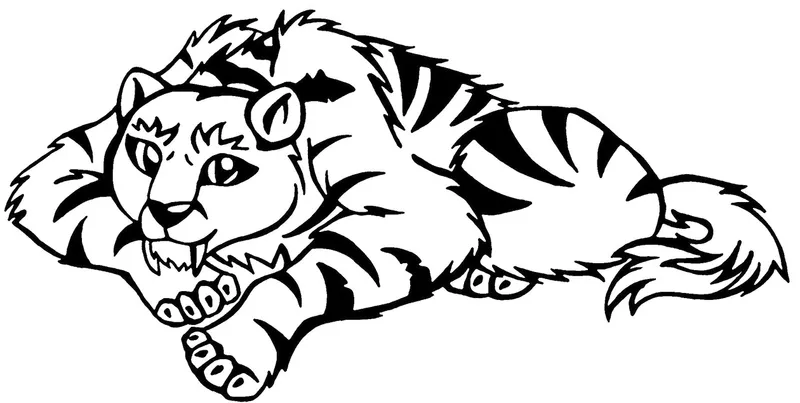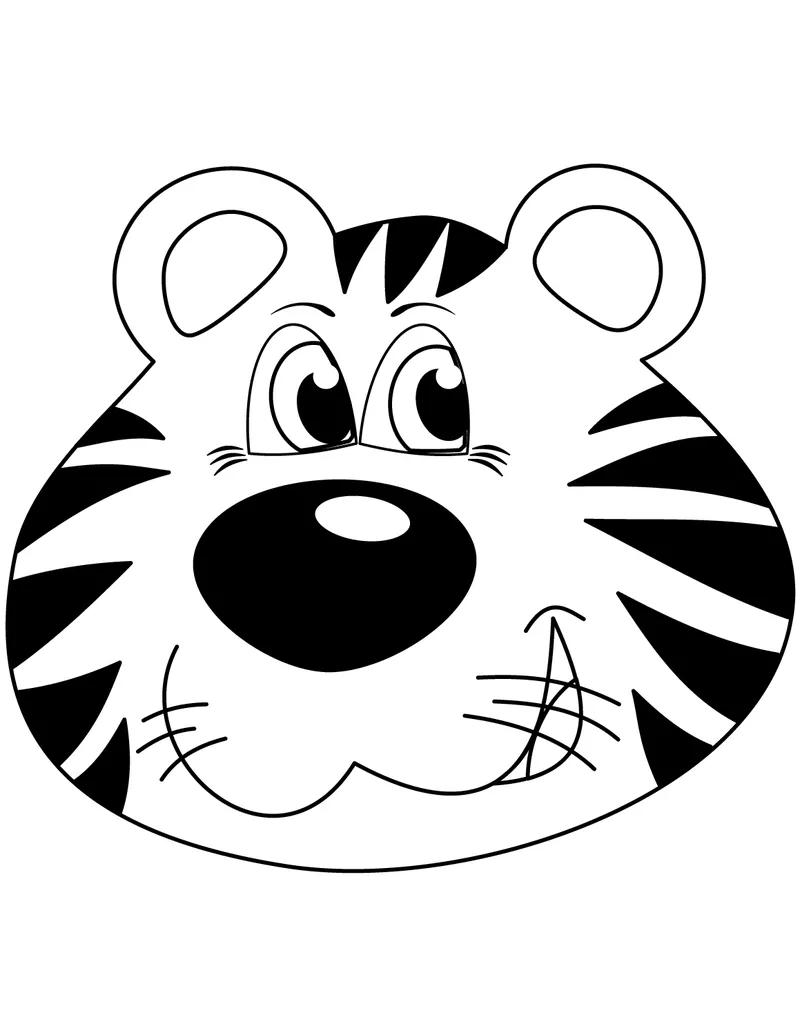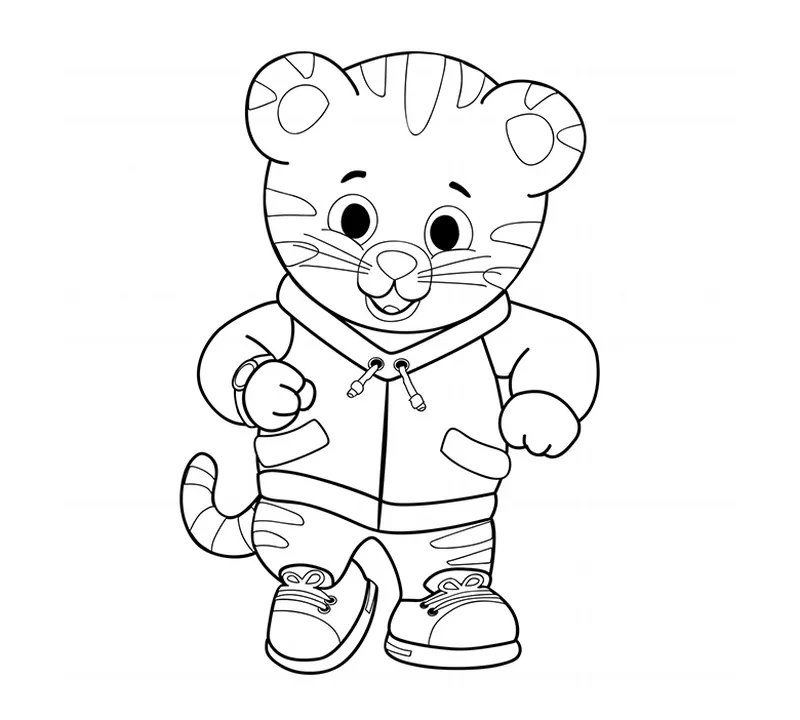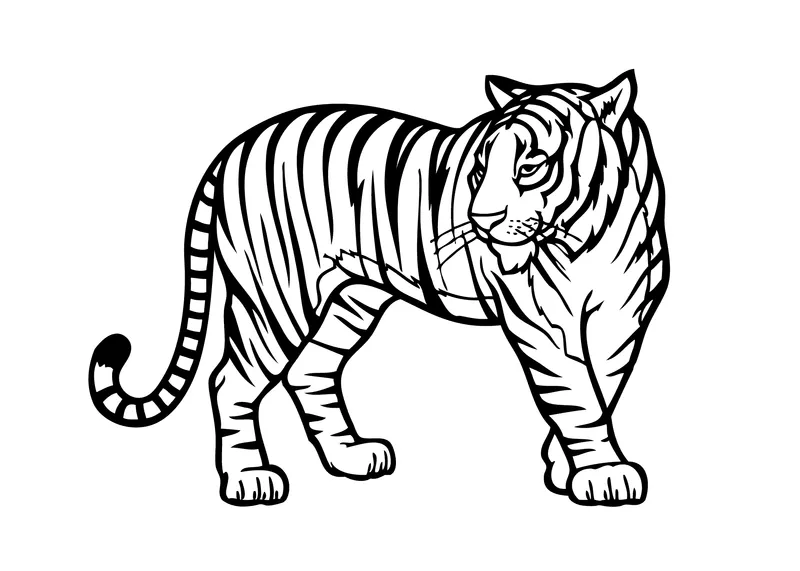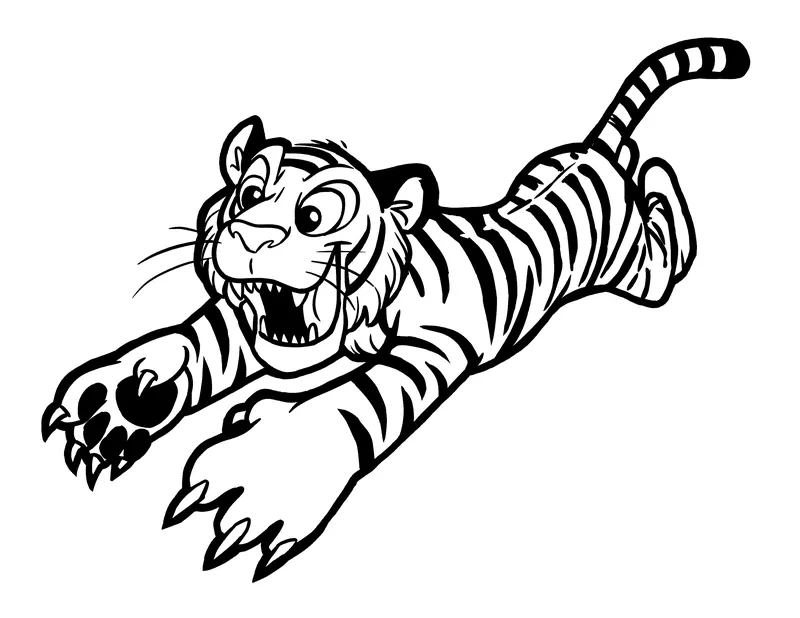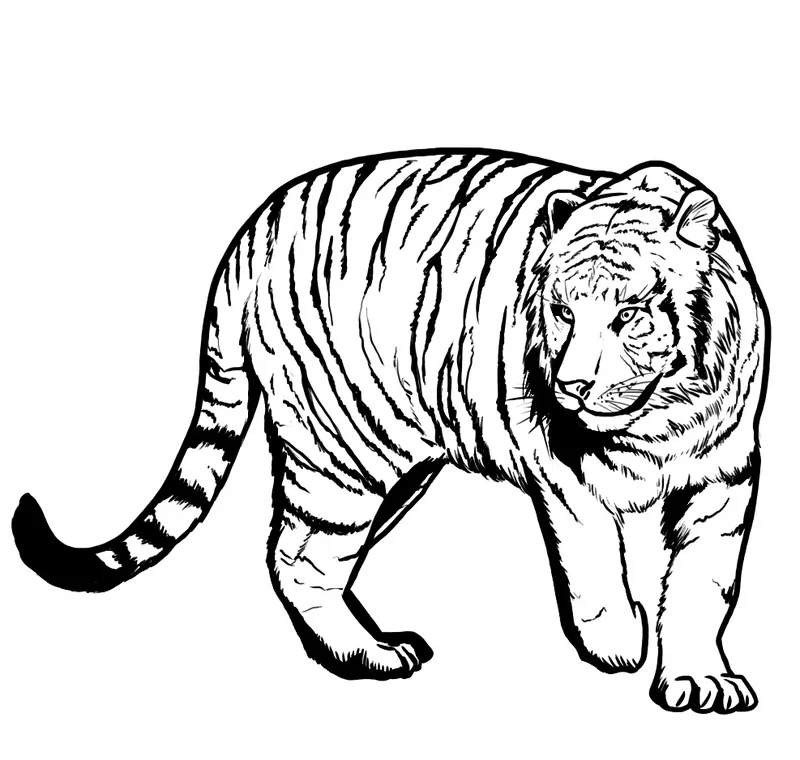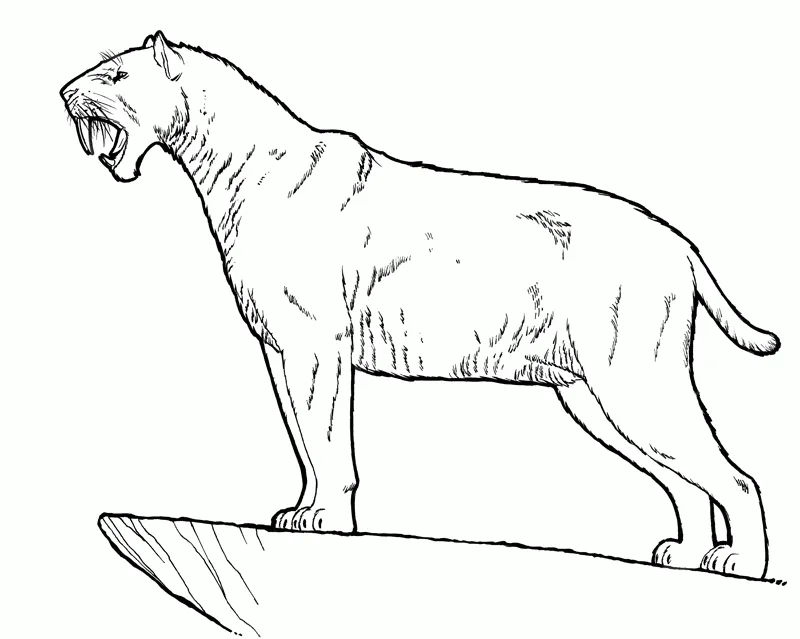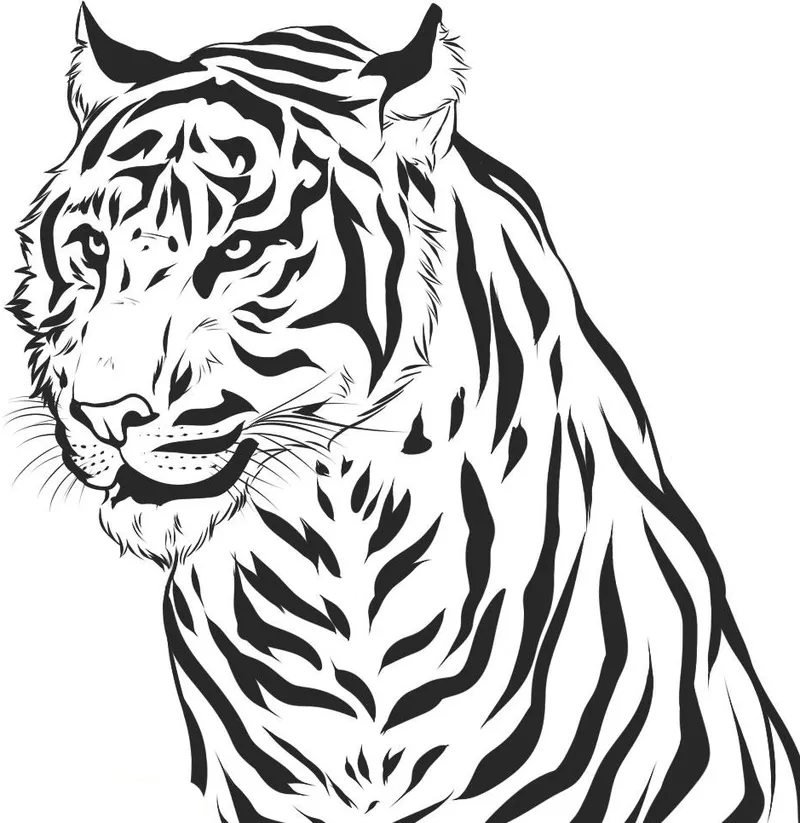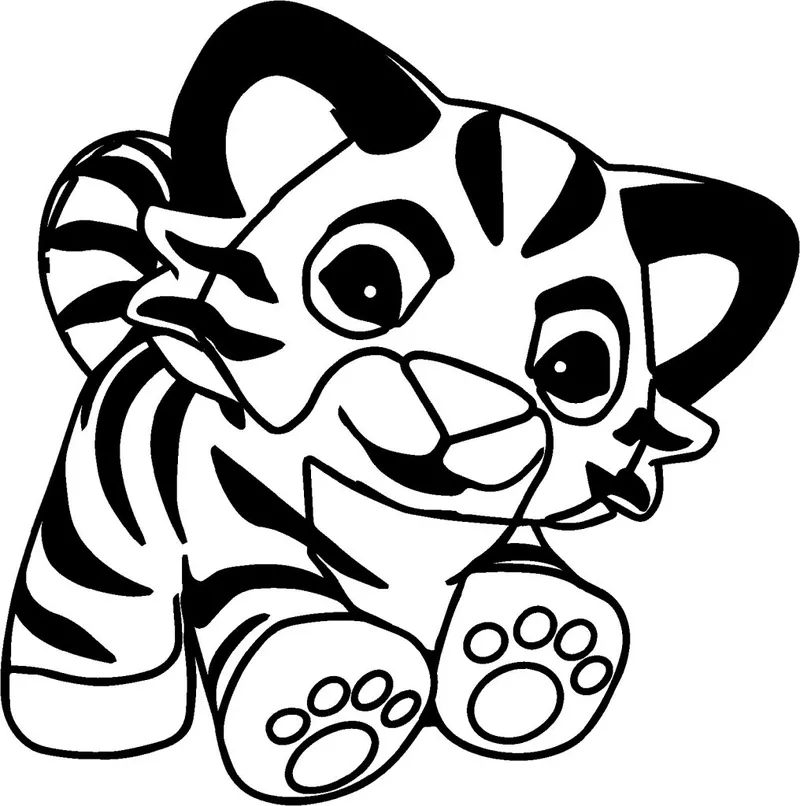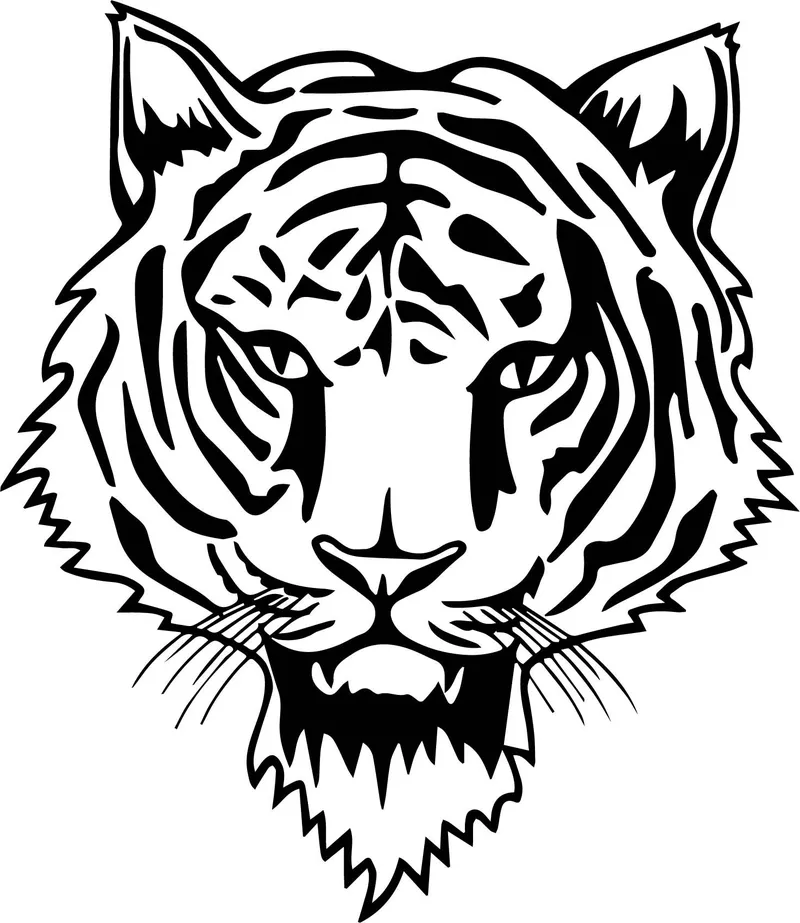 Tiger Coloring PDF Printable