Collection of coloring pages for teens printable that you can download and print. See the gallery below and pick the images, or download the PDF.
Printable coloring pages for teens can be a great way to relax and unwind after a long day at school or work. These coloring pages are available for free online and can be printed out at home, making them a convenient and affordable activity.
Coloring has been shown to have a number of benefits for both physical and mental health. It can help reduce stress and anxiety, improve fine motor skills, and even boost creativity and problem-solving skills. With this in mind, it's no wonder that coloring has become a popular activity for people of all ages.
There are countless printable coloring pages available online, but it can be overwhelming to try and find ones that are specifically geared towards teens. To help make the search easier, here are a few tips:
Look for coloring pages with intricate patterns and designs. Teens often enjoy more complex coloring pages that offer a greater challenge.
Consider coloring pages with a positive message or theme. This can include motivational quotes, nature scenes, or abstract designs.
Check out coloring pages with a pop culture or trendy theme. This could include fan art of favorite movies, TV shows, or video games.
Look for coloring pages that can be colored with different mediums, such as markers, colored pencils, or even watercolors. This allows for more creativity and customization.
In addition to being a fun and relaxing activity, printable coloring pages for teens can also be a great way to express themselves and showcase their creativity. So next time you're looking for a low-cost and enjoyable way to unwind, consider trying out some printable coloring pages.
Coloring Pages For Teens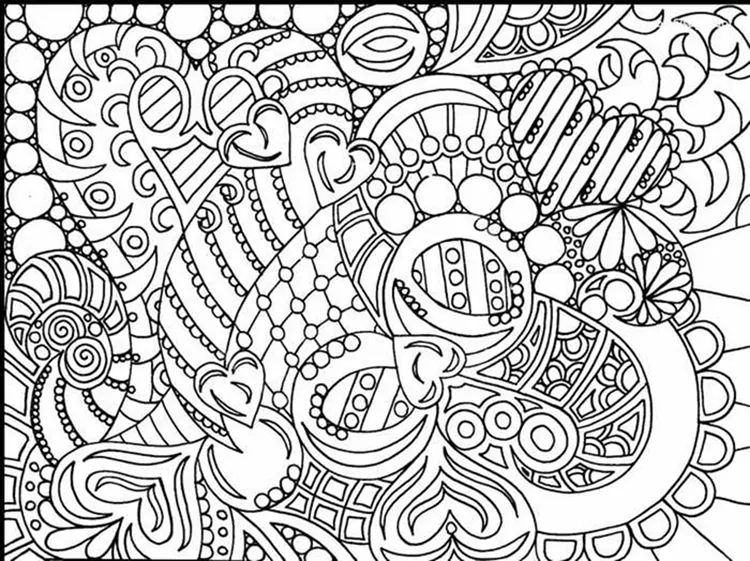 Coloring Pages For Teenage PDF Download
Find out more teenage coloring sheet in the PDF printable here. You can download it from the link below.
Find out popular coloring below: