Have fun using the drawings with images of the armor of God to color and paint suitable for children's activities. Here you can find Armor of God coloring pages for free.
Each armor element has its specific function, and together they protect us in our fight against evil.
Printable Armor of God Coloring Pages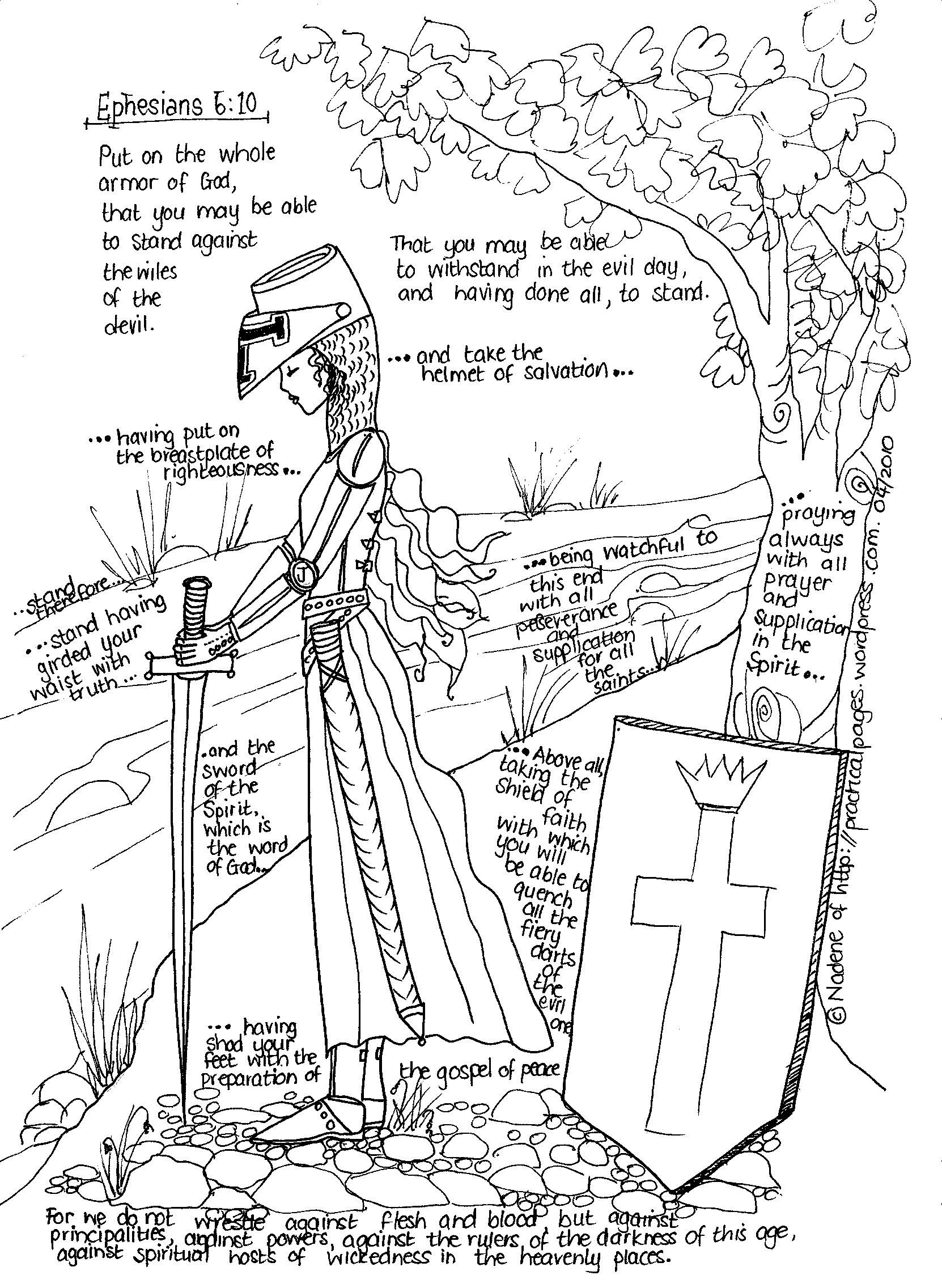 We are told to be alert to every possible crevice, exposed spot, or weakness from which Satan might creep in. But let us examine each element more closely:
The armor of righteousness protects the heart and lungs. Just as with obedience and justice, we safeguard our true essence.
The shield of faith: if we have enough faith in Christ (and not mere trust), we can defend ourselves from Satan's attacks, just as we could defend ourselves from arrows and slashes by holding an impenetrable shield.
Download Armor of God Coloring Pages Pdf