New York Giants is a professional American soccer team based in East Rutherford, New Jersey. They have won four NFL championships and four Super Bowls.
Get the printable New York Giants coloring pages here. We make sure all images are the best drawings. Please, choose your desired images below and color them.
Free New York Giants Coloring Pages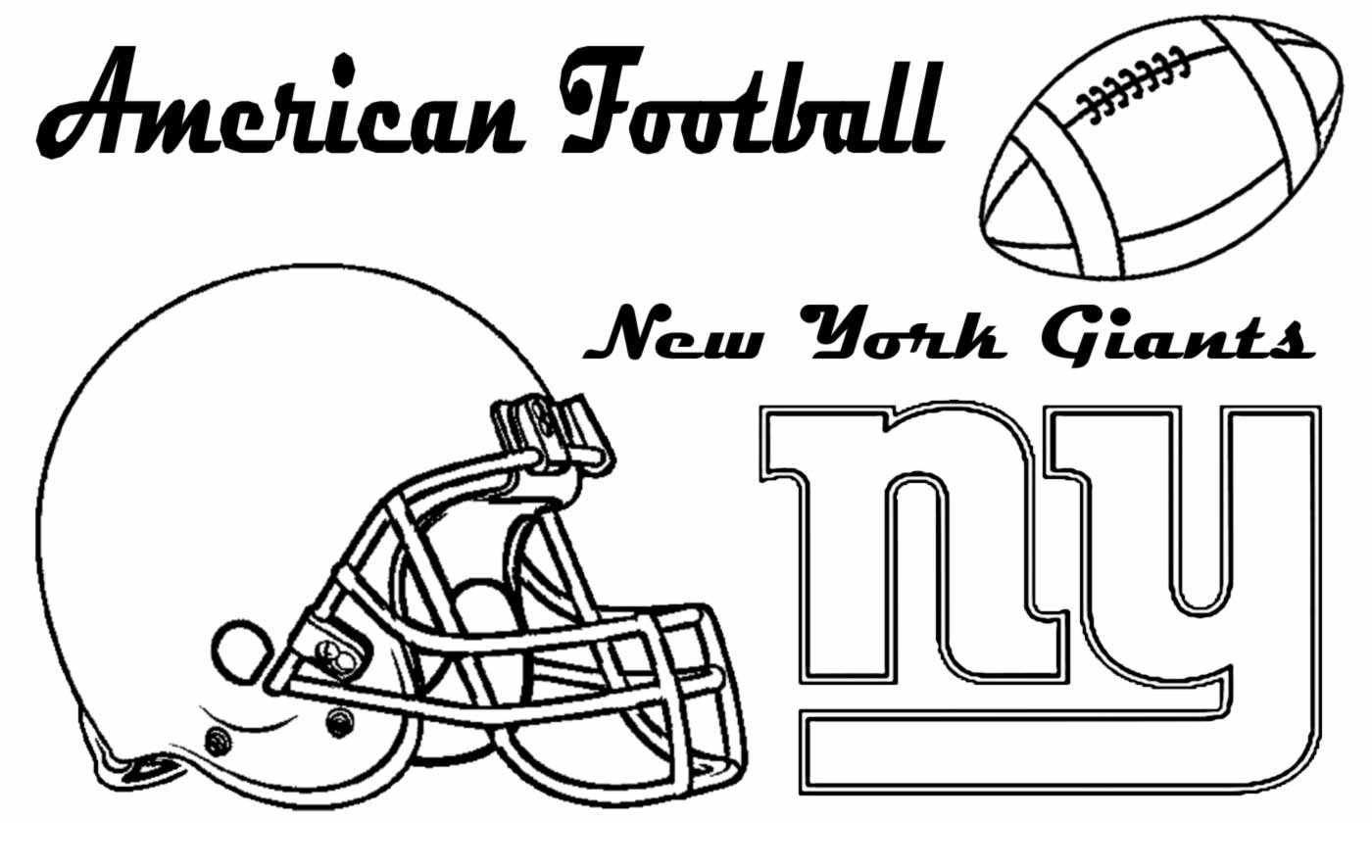 One of the oldest franchises in the NFL, the New York Giants, has been instrumental in popularizing the sport in the United States.
The success of a team from America's largest city helped immensely spread a fledgling league.
The Giants made the playoffs 14 times between 1927 and 1963 and won three times (1934, 1938, and 1956).
The team also won the title in 1927, but the championship was played as a point system back then.
The team was irrelevant in the first years after the merger between the NFL and AFL in 1970 – their first playoff appearance was only in 1981.
At the time, the team showed potential, but it took the arrival of coach Bill Parcells to reach another level.
Led by QB Phil Simms and LB Lawrence Taylor, the Giants reached the Super Bowl in 1986 and 1990, winning both times.
The Blues returned to the Grand Final only ten years later – a team that featured young talents Tiki Barber and Amani Toomer.
Still inexperienced, they could not break through the impossible Baltimore Ravens defense.
The year 2004 was decisive in the history of the Giants. The team hired coach Tom Coughlin and selected QB Eli Manning with the first pick of that Draft – a duo that gave the Blues fans a lot of joy in the following seasons.
Underdogs in 2007, the team beat the previously undefeated New England Patriots in the Grand Final.
The two teams met again in the Super Bowl four years later, and once again, Eli and company prevailed.
In the following years, the team fell off the pace and had only two win-loss seasons and one playoff appearance in the last eight years.
With Eli Manning retiring in 2019, the team is banking on the talents of QB Daniel Jones and RB Saquon Barkley to return to success in 2020.
In the 2000 season, the club decided to return to one of its old logos, the 1961 logo. A lowercase "NY" returned as the New York Giants' primary logo.
They updated a stylized blue and darker red border. The letter "y" leg, which goes off to the side, looks the same as in the original logo.
Download New York Giants Coloring Pages Pdf