Orlando Magic is a basketball team that plays in the NBA professional league (Sports) based in Orlando, Florida.
Get the printable Orlando Magic coloring pages here. All of the images below are available for free charge. So, let's color them with your desired colors. Happy coloring.
Free Orlando Magic Coloring Pages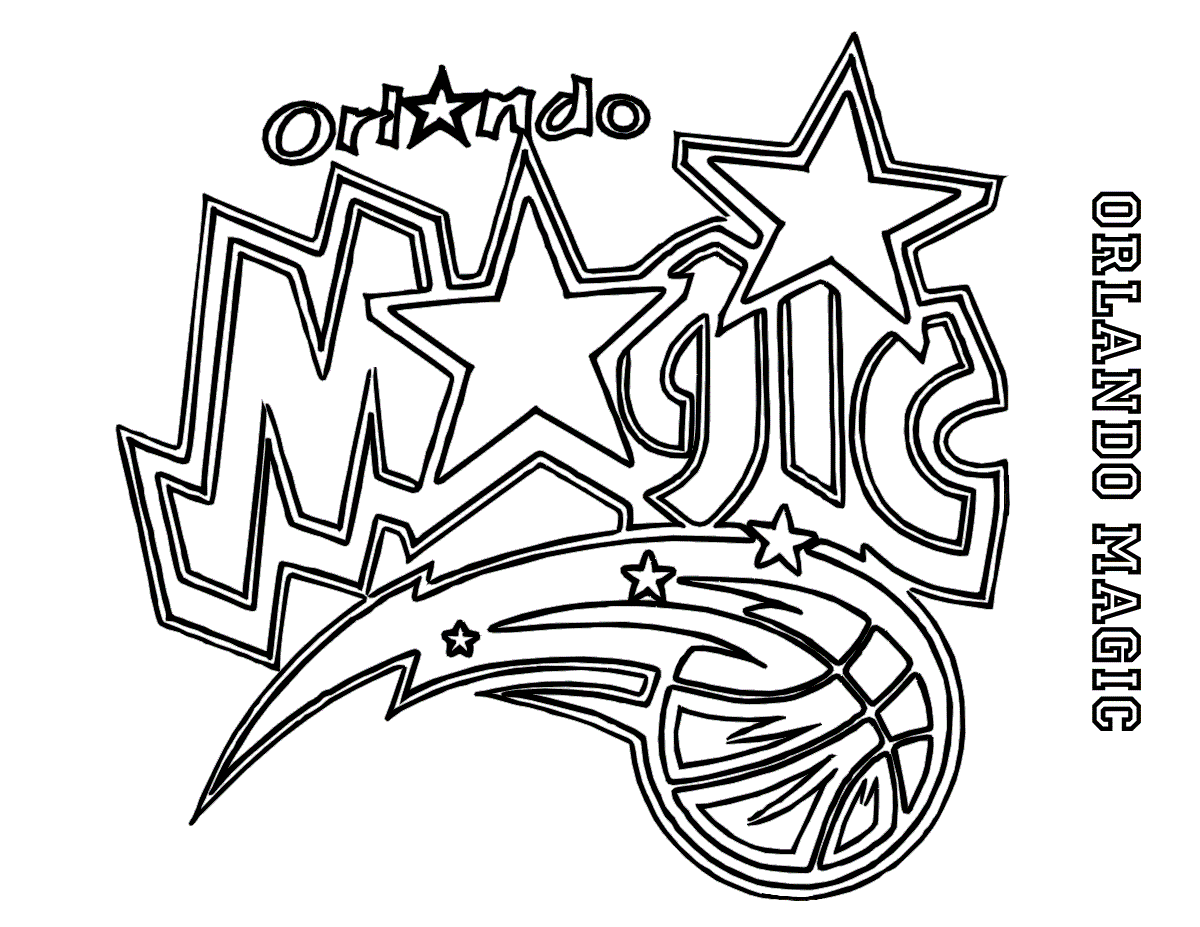 This team has as its home base the Amway Center and started at the Amway Arena, where they were until 2010 and belonged to the Eastern Conference of the NBA.
After the team moved to the new arena in the 2010/11 season, in 2011, another overhaul of the team's logo took place.
This time the changes were dramatic because the emphasis was changed from graphics to text. Designers made the word "Magic" extensive, geometric and strict, and "Orlando" small and choppy.
Thanks to the style change, the emblem now looks much more severe. And "Magic" is stored in the ball below the phrase. It still looks like a shooting star.
Alex Martinez, one of the Magic's leaders, said the new Orlando Magic logo ushered in a new era of perfection for Orlando Magic and its fans. Memorable logos were used for the club's 10th, 15th, and 20th anniversaries.
The Orlando Magic emerged during the 1988 expansion, but it wasn't until the 1989-1990 season that the franchise made its NBA debut.
Interestingly, in the years leading up to the team's formal founding, some of the possible team names were "Heat," "Tropics," "Juice," and "Magic," with the latter being chosen after a visit by Pat Williams, VP of the team, to Orlando.
Orlando's showcase still, but they reached the NBA Finals twice. The first time was in 1995 when they faced the Houston Rockets and were swept in four games.
Almost 15 years later, in 2009, Orlando returned to the Finals, where they faced the Lakers. The team lost in five games.
Since 2010, the Orlando Magic has played at the Amway Center, which seats 18,846 fans for basketball games. In 2012, the Orlando Magic premiered this venue to celebrate the All-Star Game that left Kevin Durant as MVP.
Currently, Orlando has only one retired jersey, the number 6 that represents the fans. The Orlando Magic has had great players throughout its histories such as Shaquille O'Neal, Penny Hardaway, Tracy McGrady, Grant Hill, Rashard Lewis, Dwight Howard, Scott Skiles, and currently Aaron Gordon Nikola Vucevic and Evan Fournier.
In the 2008-09 season, the Orlando Magic broke the odds by defeating two title favorites in the Playoffs: first in the conference semifinals against the reigning champions, the Boston Celtics, and then defeating LeBron James' Cavaliers in the ECFs.
In the Western Conference, the Lakers of Kobe Bryant and Pau Gasol awaited them, who defeated them in only five games, the key being the fourth game where the Angelinos won in overtime in Orlando.
Download Orlando Magic Coloring Pages Pdf