The New York Knicks are a basketball team that plays in the NBA professional league, based in New York City. The name comes from the Knickerbockers, a type of pants worn by the early Dutch.
On the other hand, the coloring pages come from here. Get the printable New York Knicks coloring pages below. And remember, all of them are available for free charge. Happy coloring.
Free New York Knicks Coloring Pages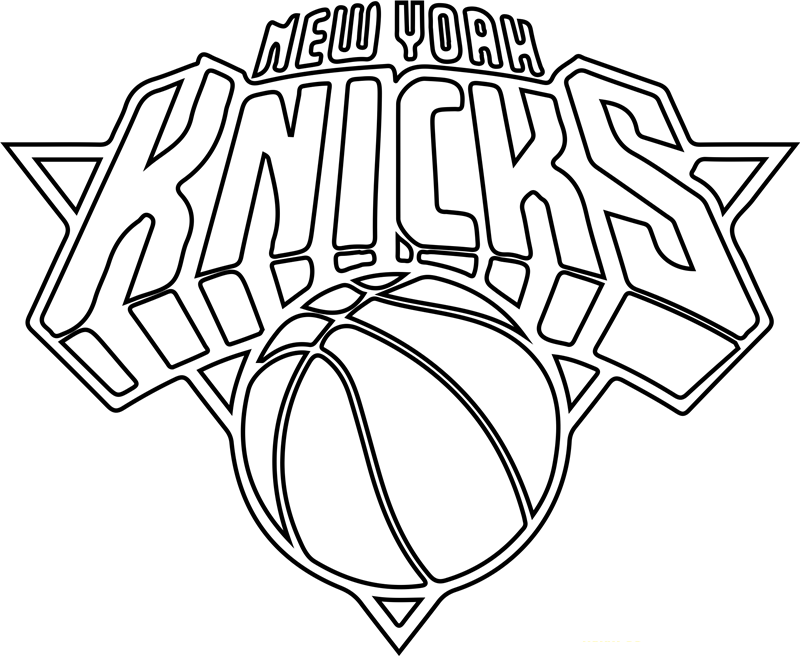 In 1946 Ned Irish founded the New York Knickerbockers as one of the original members of the BAA. The New York Knicks experienced their golden years in the 1970s by winning two NBA titles, 1970 and 1973.
The home of the Knicks is the emblematic Madison Square Garden, a venue that was inaugurated in 1964 and overtime was renovated to turn it into a first-class arena. For its basketball games, it has a capacity of 19,812 fans.
The New York Knicks have been through some rough patches in recent years, and one of the last joys they brought to their fans was more than 20 years ago when they staged a spectacular battle against the Houston Rockets.
In June 1994, the Knicks were on the verge of winning their third NBA title, but Olajuwon's Rockets woke up in game six to tie the series, force a seventh game, and become champions for the first time in their history.
The current version is fundamentally different from the debut: they are connected only by a basketball.
In the process of evolution, the emblem received more intricate details than it was initially, although it is a new version of the previous logo.
Designers eliminated black shadows (replaced by gray-gray) and reduced the intensity of the brick color. Everything else was left unchanged.
Many Knicks fans were delighted with returning to the blue color scheme, which the club used for most of history. Orange, blue, and white are New York City's official colors.
But the color blue is widespread. It looks neutral and suits any team in any sport. The orange color of the current Knicks logo is quite rare, and the emphasis is on brightness and confidence that match the big city team.
In this case, the blue looks good as a border, and the white font draws attention to the team name.
The New York Knicks logo looks a bit like a second-rate detergent label and would be appropriate on some superhero's chest. Of course, this is not too bad, but somehow it is not severe for the company of such level and rich history.
Download New York Knicks Coloring Pages Pdf